Visit the Galápagos Islands with Silversea Cruises
The Galapagos islands are one of the most beautiful and unique places on Earth. The Silver Origin offers all the amenities and luxury comfort you need, while the expert expedition team provides informative and entertaining guided tours of the islands.
Imagine yourself onboard one of our luxurious cruise ships, enjoying all the comforts of home as you sail through the crystal-clear waters of the Galapagos. With Silversea Cruises, you can be sure that your visit to these amazing islands will be a trip you'll never forget.
Cruise Ship: Silver Origin | Cruise Line: Silversea Cruises
I absolutely loved my experience on Silversea cruises to the Galapagos. The naturalists were so passionate and knowledgeable about the islands and its wildlife, and they made sure we had an unforgettable experience. Thank you for helping me to see some of the most amazing creatures on earth!
Why take a cruise to the Galapagos islands?
Enjoy all the amenities & comfort of a luxury cruise ship
Explore the Galapagos while being accompanied by expert naturalists
Alternate between two unique seven-day itineraries
Butler service for every suite
100% all-inclusive when onboard
The small size of the Silver Origin – 100 guests only, ensuring an intimate and personal experience
Where are the
Galápagos Islands
The Galápagos Islands are situated in the eastern Pacific Ocean, about 600 miles west of mainland Ecuador. They are made up of 13 major islands and dozens of smaller islets. The largest islands are Isabela, Santa Cruz, San Cristobal, and Española.
The Galápagos have a volcanic origin and are one of the most geologically active areas on Earth. The islands are constantly being reshaped by earthquakes and eruptions. As a result, the landscape is constantly changing, with new beaches and coves appearing every year.
It is a popular destination for expedition cruises. Visitors can explore the island's dramatic landscapes, fascinating wildlife, and rich history.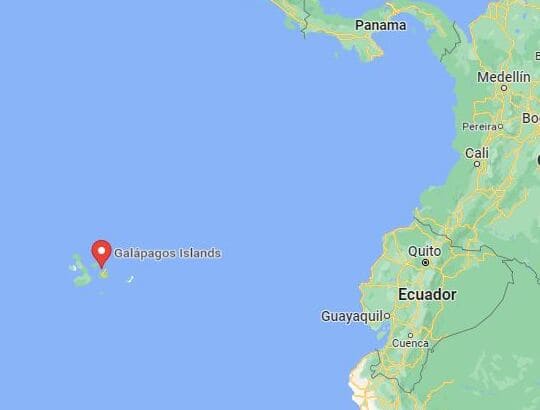 Two 7 days voyages offered
Silversea's Expedition Cruise two seven-day itineraries approved by the Galápagos National Park Service offer guests the opportunity to explore this unique and special place.
The Western Itinerary - San Cristóbal to Baltra circumnavigates Punta Vicente Rosa and visits points of interest such as Tagus Cove and Bahia Borrero in Santa Cruz.
The Eastern Itinerary - Baltra to San Cristóbal itinerary does a circumnavigation of Punta Mangle and visit Darwin Bay & Prince Philip's Steps.
The North-Central itinerary will introduce guests to more of the iconic species that call the Galapagos home, including sea turtles, penguins and iguanas.
But they'll also get to visit the lesser-known bird islands of Genovesa and Espanola, as well as the new destination of Santa Fe island. For iguana lovers, Santa Fe is home to an endemic variety found nowhere else in the world.
If you want to have an even greater time to explore, why not combine both itineraries into a 14-day voyage?
Here are some of the highlights:
Western Itinerary
San Cristobal to Baltra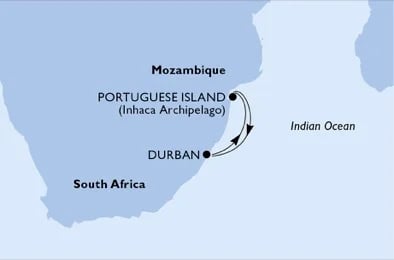 Bartolome is a beautiful island with plenty of things to do, including snorkelling and swimming with the penguins. The pinnacle rock is a must-see attraction, and the views from the top are breathtaking
Easter Itinerary
Baltra to San Cristobal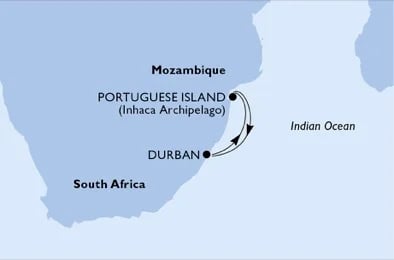 Punta Suarez is a great place to view majestic seabirds like Swallow-tailed Gulls, Nazca, and Blue-footed Boobies. The Waved Albatross, the largest seabird to nest in the islands, also inhabits this site. Along with sea lions and marine iguanas, Mockingbirds, doves, and Galápagos Hawks can also be seen on the island.
Silver Origin custom build for the Galapagos cruises
The Silver Origin expedition cruise is all about immersing yourself in the natural wonders of the Galapagos Islands. With a team of expert guides, 8 Zodiacs, and all-suite accommodation, you'll have everything you need to explore these islands like never before. Plus, the Silver Origin is the most environmentally conscious ship Silversea has ever built, meaning you can enjoy these beautiful landscapes without harming them.

Technical Spec of the Silver Origin:
| | |
| --- | --- |
| Guests: 100 | Build: 2020 |
| Crew: 90 | Guest per crew: 1:1.1 |
| Tonnage: 5,800 | Space per guest: very good |
The Silver Origin is the new ship in the Silversea expedition fleet, she is replacing the Silver Galapagos.
Why an Expedition cruise?
Whether swimming with penguins, hiking across lava fields or diving into adventurous attractions such as Zodiac excursions, guests will enjoy an unforgettable experience in one of the most beautiful and remarkable archipelago on earth.
The Silversea Expedition Team is passionate about wildlife and ensuring that guests have the best possible experience while viewing it. Their local experts are all permanent residents of the Galápagos and are fully certified by the Directorate of the Galápagos National Park. They work together with the Expedition Leader to ensure that each opportunity for adventure is planned and evaluated carefully, making the most of the exciting voyage.
When is the best time to go to the Galapagos islands?
The best time to cruise to the Galápagos Islands depends on what you want to see. The islands have two seasons: a cool, dry season (July to December) and a hot, rainy season (January to June). During the cooler season, you can see native wildlife mating and sea turtle egg hatching, while the hot season offers calmer seas with good underwater visibility. Most animals can be seen year-round on the islands, so it's a great destination to visit any time of year.
The Cool and dry Season - July to December
Humboldt Current brings colder water and weather to the islands from July to December. This cool and dry season is the best time to visit for those interested in witnessing the dramatic courtships of Blue-footed Boobies and Short-eared Owls on Genovese Island. In December, the hatching season begins for giant tortoises, which is a major attraction for cruise travellers.
The Hot and Rainy Season - January to June
The hot and rainy season offers guests perfect conditions for swimming, snorkelling and observing the diverse bird life that inhabits the islands. This is also the breeding season for many of the land birds, which means there is a greater chance of seeing some unique mating rituals. Additionally, Galápagos green turtles often nest on the beach during this time of year.
Wildlife on a Galapagos Cruise
You will have the chance of seeing everything from land marine and land Iguanas to green sea turtles, Galapagos Sea Lions, whitetip reef sharks and an abundance of bird species. A true paradise for bird and nature lovers.
What to pack on a Silversea Galapagos Cruises
When packing for a cruise to the Galapagos, daytime attire is always casual both on and off the ship. Standard sportswear such as non-skid, flat or low-heeled shoes for deck activities are recommended. For evening attire, open-neck shirts, trousers and sports outfits are also appropriate. When dining, more formal attire is recommended, as jeans and shorts are not permitted in The Restaurant, the Origin main restaurant.
Clothing that can be layered to accommodate different temperatures is highly suggested, as the Galapagos can experience a wide range of weather conditions. It is also important to pack sunscreen, hats and sunglasses, as well as an insect repellent to protect against mosquitos. Finally, don't forget to pack your camera and binoculars to make the most of your cruise experience!
All-inclusive Package on Silversea Cruises
Silversea Cruises all-inclusive voyages provide guests with everything, (including necessary expedition gear) they need for an unforgettable experience, including:
Transfers from your home to the airport and back (within 80km)
Pre-cruise Hotel in Quito (2 nights)
An amazing "Quito by Night" Tour
All national Park fees
Enrichment lectures by a highly qualified Expeditions Team
From nature hikes to kayaks all shore excursions are included
Butler service in every suite
Free WIFI
Choice of restaurants, diverse cuisine, open-seating dining
Beverages throughout the ship including select spirits and wines
In-suite room service
On-board entertainment & gratuities
Request a quote
To request a quote for a Silversea luxury cruise, please fill out the form below and a Hupla representative will contact you within the next business day.