Silversea Cruises Guide -
All you need about Silversea!
About Silversea Cruises
Imagine a luxury cruise experience like no other. One where you are pampered from the moment you step on board, with every detail of your holiday taken care of. A place where you can relax in the knowledge that everything has been designed with your comfort and enjoyment in mind. That is what you can expect when you sail with Silversea.
Nothing beats the experience of cruising on an ultra-luxury liner. The amenities, the service, and the overall feel of being on a Silversea is truly second to none.
Silversea was founded in 1994 by Manfredi Lefebvre d'Ovidio. The company is headquartered in Monaco, and its luxury cruise ships pierce all seven continents' waters.
Interesting Facts about Silversea
Over 900 different destinations to choose from
Nealy 80% of suites feature private balconies
Butler service in every suite
Champagne and selected wines & spirits included
At least 1 excursion included in all ports
Inclusive in-suite room service as well as Wifi
Open seating dining
Enrichment lecturers
Complimentary transportation in most ports of calls
Very loyal repeat passengers
What makes the Silversea Experience different?
What makes Silversea different from other luxury liners is its corporate philosophy, which revolves around five main pillars:
An intimate and relaxed atmosphere
All-suite and ocean-view accommodations
An inclusive experience with no hidden costs
An exquisite cuisine, both onboard and onshore
An emphasis on personalized service
Silversea's first ship was the Silver Cloud, which set sail in April 1994. The ship accommodated just 296 guests and has a crew-to-guest ratio of nearly 1:1. The Silver Wind quickly followed in 1995 and the Silver Shadow in 2000. Silversea has added a total of 10 ships to its fleet with an additional 3 until 2024.
The Silversea cruise product encompasses two experiences: Classic ocean-going cruises and expedition voyages.
Classic Silversea Cruises
Classic ocean-going cruises are Silversea's more traditional offering. These voyages take place on board their luxury cruise ships and visit some of the world's most beautiful and iconic destinations.
Whether you want to explore the grand cities of Northern Europe, soak up the sun in the Mediterranean, or venture further afield to the Americas, Silversea has an itinerary for you. Imagine yourself sipping cocktails on the deck of your ship as you watch the skyline of New York City slowly come into view. Or enjoy a spot of shopping in Hong Kong before heading out for an authentic Dim Sum lunch. The possibilities are endless with Silversea's ocean-going cruises.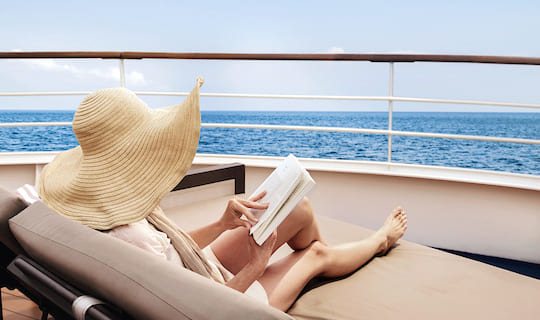 Silversea Expedition Cruises
In addition to their ocean-going cruises, Silversea also offers expedition voyages. These journeys are designed for those who want to explore the world's more remote and untouched destinations.
Voyage to Antarctica to see giant icebergs and witness the majestic creatures that call this frozen continent home. Or explore the Galapagos Islands, the South Pacific Islands, or Antarctica where you can snorkel between icebergs.
Silversea's expedition voyages offer once-in-a-lifetime experiences that you will never forget.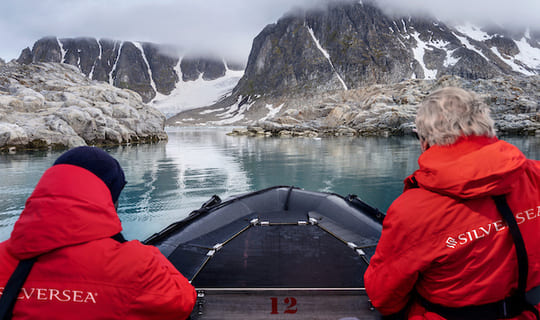 Silversea Destinations
Silversea's luxury cruise ships visit over 900 destinations in more than 160 countries around the world. Expect to find all of the usual suspects like the Mediterranean, Caribbean, and Alaska on offer, as well as some more unusual itineraries to places like Antarctica, the Russian Far East, and even Papua New Guinea.
There really is no limit to where Silversea can take you. Would you like to go on an African safari? How about a wine-tasting tour of Europe? Or maybe you've always dreamed of standing at the base of the pyramids in Egypt? Whatever your heart desires, Silversea can make it happen.
Africa and the Indian Ocean
Africa and the Indian Ocean
Africa - a continent of immense natural beauty. Home to savannahs, rainforests, and deserts, it is a place that will stay with you long after you leave. How about a safari in Tanzania? Or a diving expedition off the coast of Mozambique? A hot air balloon ride over the Serengeti? What's special about the Indian Ocean is the variety of cultures and natural wonders to be found there.
Alaska
Who has not dreamt of cruising to Alaska, you'll see bears, whales, eagles, and so much more. From sailing through the Inside Passage to dog sledging on a glacier, each second spent onboard is an experience unto itself. Alaska is a land of extremes.
Antarctica
As the world's largest continent, Antarctica is unsurprisingly home to some incredible scenery. From towering icebergs to pristine snow-covered landscapes, this is a place that will take your breath away. The ship will take you to the very heart of this frozen continent. This is a once-in-a-lifetime experience that you will never forget.
Arctic & Greenland
The Arctic is a region of immense natural beauty. From the vast landscapes of Greenland to the stunning fjords of Norway, this is a place that will stay with you long after you leave. Wouldn't you love to witness the Northern Lights dancing in the night sky? Or stand on the deck of your ship as you watch a pod of whales swimming by?
Far East Asia
Discover Asia, from the Great Wall of China to the Taj Mahal, there is so much to see and do in Asia. You'll be sure to create memories that will last a lifetime.
Australia and New Zealand
Australia and New Zealand
Imagine yourself sailing around the stunning coastline of Australia or New Zealand. With its beautiful beaches, majestic mountains, and lush rainforests, this is a destination that has something for everyone. From Sydney to Auckland, you'll find an endless array of things to see and do.
Canada & New England
Have you ever wanted to see the California Redwoods? What about the stunning landscapes of the American Southwest? Or the snow-capped peaks of the Rocky Mountains? Silversea can take you there.
Caribbean & Central America
Caribbean & Central America
One of the most popular cruise destinations in the world, the Caribbean is a place of incredible natural beauty. With its white-sand beaches, turquoise waters, and lush vegetation, it's easy to see why. Central America is also a popular choice for those looking to explore the world's most fascinating ancient ruins.
The Galapagos Islands
This is one of the most unique Silversea destinations. With its unique wildlife that you can get up close and personal with, this is a destination that is sure to delight. Once you've been here, you'll understand why this is such a special place.
Mediterranean
The Mediterranean Sea is one of the most beautiful and diverse regions in the world, and a cruise along its coast is a must-do for luxury travellers. Silversea's small ships access both tiny ports and big hitters, making it the perfect choice for those who want to experience the authenticity of the Mediterranean.
Northern Europe & British Isles
Northern Europe & British Isles
Whether exploring the many small villages and towns, indulging in the local cuisine, stunning landscapes and diverse culture, or simply taking in natural beauty travellers are sure to be enchanted by the many charms of Northern Europe.
South America
Nature has really outdone itself in South America. Have you ever wondered what it would be like to stand at the edge of a towering waterfall? Or sail through the majestic fjords of Patagonia? Explore South America on an expedition voyage that makes your dreams a reality.
South Pacific Islands
Explore the stunning beaches of Fiji, the pristine rainforests of Samoa, the unique culture of Tahiti, the jungles of Papua New Guinea and the volcanoes of the Solomon Islands, breathtaking scenery awaits you at every turn. This is a destination that has something for everyone.
Silversea Cruises Fleet
Silversea has eleven luxurious ships in its fleet, each one designed to offer an intimate and relaxed experience. All of the staterooms are spacious and well-appointed, and most have their own private balcony. You'll enjoy world-class cuisine, attentive service, and a wide range of onboard activities.

4 ships in the Silversea fleet are expedition ships, purpose-built for exploration in some of the most remote and untouched places on earth. These ships have a smaller passenger capacity, which allows for a more intimate and personalized experience.
Silversea "Classic" Ships
Silver Dawn
She offers an unforgettable cruise experience, blending classic and modern features. With eight dining options, superb itineraries and cutting-edge design and technology, Silver Dawn sets new standards of luxury.
Build: 2021 | Passengers: 596
Silver Moon
Silver Moon is the sister ship to the Silver Muse and offers guests a superlatively comfortable cruise experience with whisper-luxury and Italian elegance. Guests on board can expect to discover new and faraway worlds, with their senses coming alive with sights, sounds, and tastes from across the globe.
Build: 2020 | Passengers: 596
Silver Muse
Silver Muse blends state-of-the-art technology with Italian craftsmanship and modern amenities. With eight innovative dining venues, she offers multiple culinary options. With its eight dining venues, luxurious outdoor areas and up-to-the-minute technology, Silver Muse is sure to inspire.
Build: 2017 | Passengers: 596
Silver Nova
Silver Nova is the latest ship to join the Silversea fleet. Her innovative asymmetrical design introduces a whole new level of luxury, while her environmentally friendly technology propulsion will propel Silversea into a new era of sustainable cruising.
Build: 2023 | Passengers: 728
Silver Ray
Luxurious and innovative, Silver Ray will offer a unique cruising experience in the eastern Mediterranean. With its spectacular use of glass, the ship provides guests with uninterrupted views from every vantage point. Additionally, the horizontal design ensures that public areas are spacious and inviting.
Build: 2024 | Passengers: 728
Silver Shadow
Silver Shadow offers passengers freedom and space to design their day. Guests can enjoy fine wines and French gastronomy in La Dame, authentic Italian cuisine in La Terrazza, or simply gaze at endless ocean views from The Grill.
Refurbished: 2017 | Passengers: 388
Silver Spirit
Silver Spirit is newly refurbished that offers its guests a luxurious experience, with plenty of activities to enjoy. There are six dining venues, an expansive spa, a resort-style pool and four whirlpools and 95% of the suites have private verandas!
Refurbished: 2018 | Passengers: 608
Silver Whisper
Silver Whisper offers many of the amenities that are usually only found on larger vessels, and its intimate atmosphere makes you feel right at home. Whether you're looking to relax in the spa, shop for the latest fashions or take in a show, this ship is for you.
Refurbished: 2017 | Passengers: 388
Silversea Expedition Fleet
Silver Cloud
Silver Cloud is the perfect vessel for those who want to enjoy an expedition cruise in Antarctica. She has five dining options, excellent space and service ratios, and verandas in almost every suite. With a two-story theatre, she is perfect for lectures, seminars and films.
Refurbished: 2017 | Guests: 254
Silver Endeavour
The Silver Endeavour was built specifically for polar exploration and is outfitted with the latest amenities, including a Zodiac-to-guest ratio of 1:1, kayaks, and cutting-edge navigation and exploration technology. You can rest assured that you'll enjoy the same level of luxury and service that Silversea is known for.
Launched: 2022 | Guests: 200
Silver Explorer
Silver Explorer, is designed specifically for navigating waters in some of the world's most remote destinations, including both of earth's polar regions. With a strengthened hull and ice-class notation (1A), she is able to safely push through ice floes with ease.
Refurbished: 2017 | Guests: 144
Silver Origin
Looking for an unforgettable expedition cruise to the remote Galapagos Islands? The Silver Origin is the most environmentally conscious ship Silversea has ever built. The team of expert Ecuadorian guides and 8 Zodiacs, will offer an unrivalled experience in this one-of-a-kind destination.
Launched: 2020 | Guests: 100
Silver Wind
The Silver Wind has been refurbished with a strengthened hull to make her more versatile and is now able to cruise to destinations like Antarctica and the Mediterranean with ease.
Refurbished: 2018 | Guests: 298
What Can You Expect from Silversea's Service?
Silversea is committed to providing its guests with a seamless and ultra-luxurious onboard experience. From the moment you step foot on the ship, the staff will be there to ensure that your every need is met. You'll be treated to world-class cuisine, attentive service, and luxurious accommodations. You will feel like royalty from the moment you step onboard until the moment you disembark.
Luxury Oceanview Suites:
All of Silversea's suites offer ocean views, and many come with private balconies. You'll enjoy plenty of space to relax in your suite, as well as luxurious amenities like Italian linen, a pillow menu, and 24-hour room service. Imagine waking up to a beautiful ocean view each morning – it's truly a dream come true.
Butler service for all suites:
Silversea provides guests with the utmost in luxury and service. Butler service is included in every suite, ensuring that all guests are treated equally and with the highest level of service. Silversea is the only cruise line in the world that can make this claim, making it the perfect choice for luxury travellers.
Fine Dining:
Dining on a Silversea cruise is an amazing experience, with cuisine that is both gourmet and innovative. There are always at least two dining venues to choose from, with eight aboard Silver Muse and Silver Spirit. When dining onboard, you'll be able to select from an extensive wine list that includes both red and white wines of exceptional quality. Plus, with Silversea's open-seating policy, you can come and go as you please and dine with whomever you please.
Gratuities always included:
All gratuities are included in the guest's cruise fare with Silversea Cruises, making for an effortless and luxurious experience. From the attentive waiter who keeps your water glass full to the chef who prepares your favourite dish à la minute, you will be impressed by the calibre of service delivered by our professionally trained staff. Because gratuities are included in the cost of your cruise, you need not worry about any additional expenses - leaving you free to enjoy every moment aboard our award-winning ships.
This is what they call the "Silversea Difference." It's the little things that make Silversea the leading ultra-luxury cruise line in the world. From the moment you step on board, you'll understand why Silversea is the best of the best.
Who are Silversea Cruises clients?
Everyone from honeymooners to families can find something to love about Silversea. The line is especially popular with couples and those who are looking for a luxurious and relaxing cruise experience.
Here are the four types of guests that will feel most at home on a Silversea cruise:
Luxury Travelers: Silversea is the perfect choice for those who appreciate the finer things in life. From the moment you step on board, you'll be treated to 5-star service and luxurious accommodations.
Experienced Cruisers: Silversea appeals to those who have sailed with other cruise lines and are looking for a more upscale experience. The line's all-inclusive pricing and intimate ships are a big draw for experienced cruisers.
Wildlife Fanatic: Silversea fleet will reach some of the most remote and secluded regions of the world with highly trained lectures, it is all about sharing knowledge onboard the ship.
Adventure Seekers: Silversea expeditions cruises are the perfect way to explore some of the world's most remote destinations. From the Galapagos Islands to Antarctica, you'll be able to discover new places and wildlife.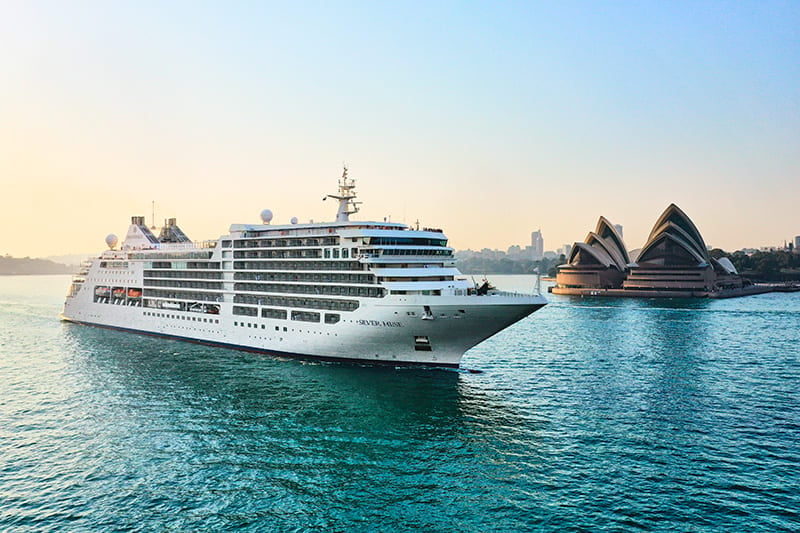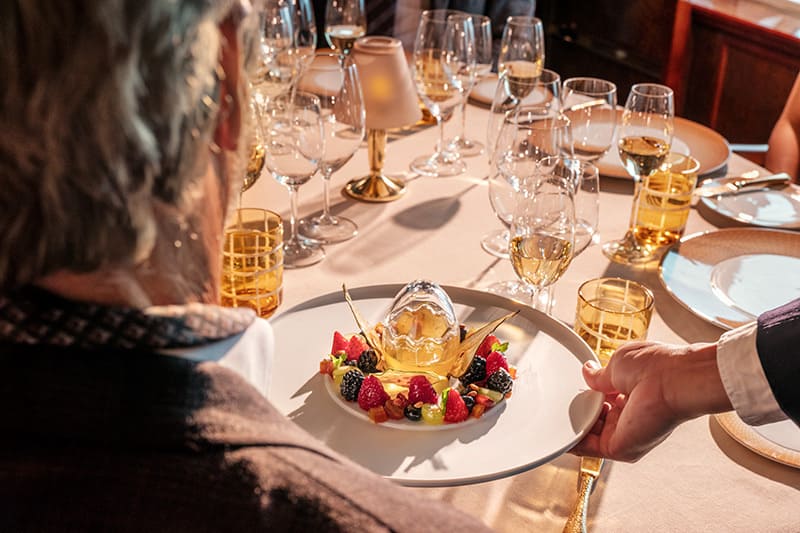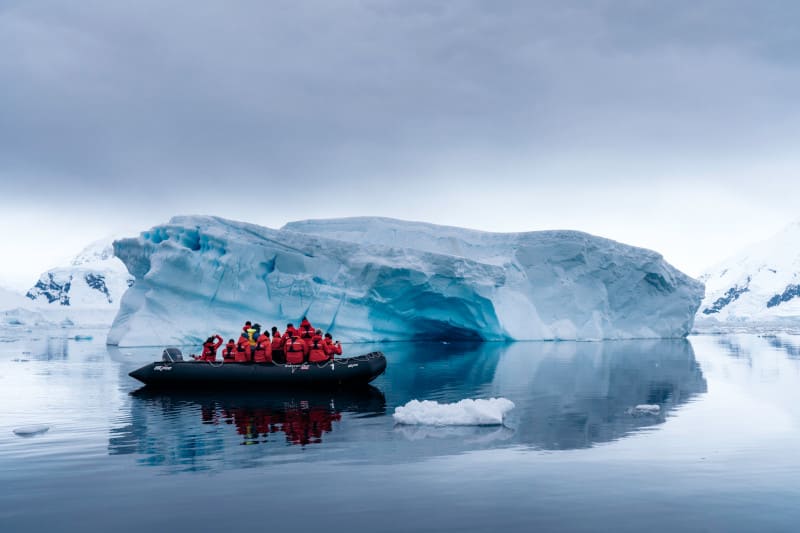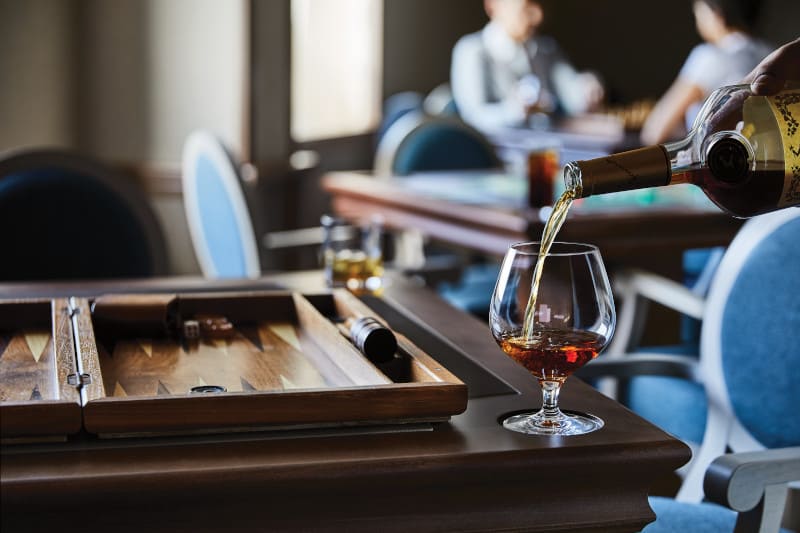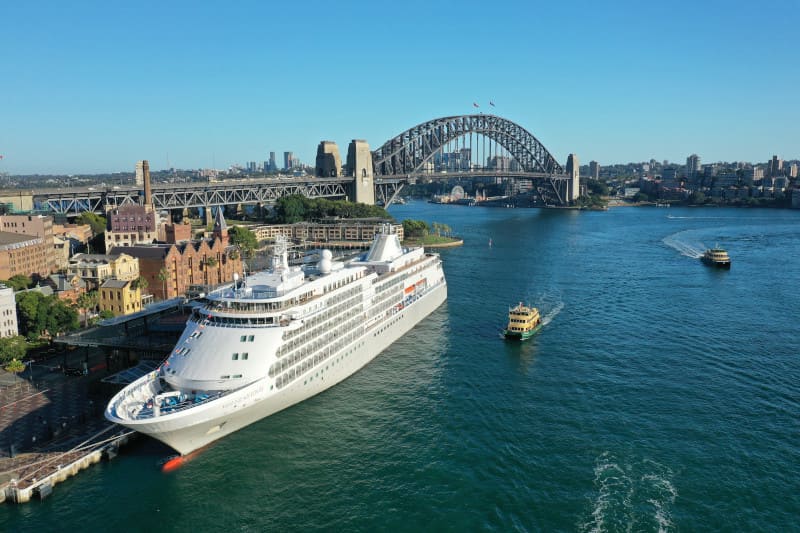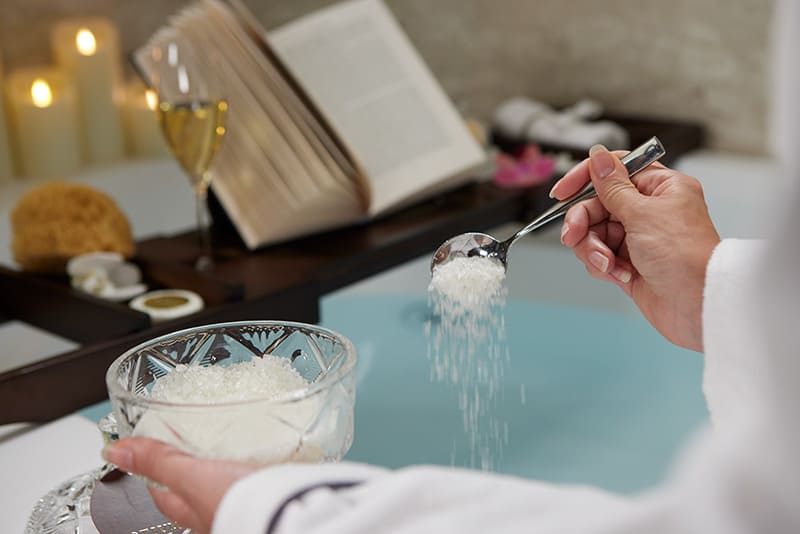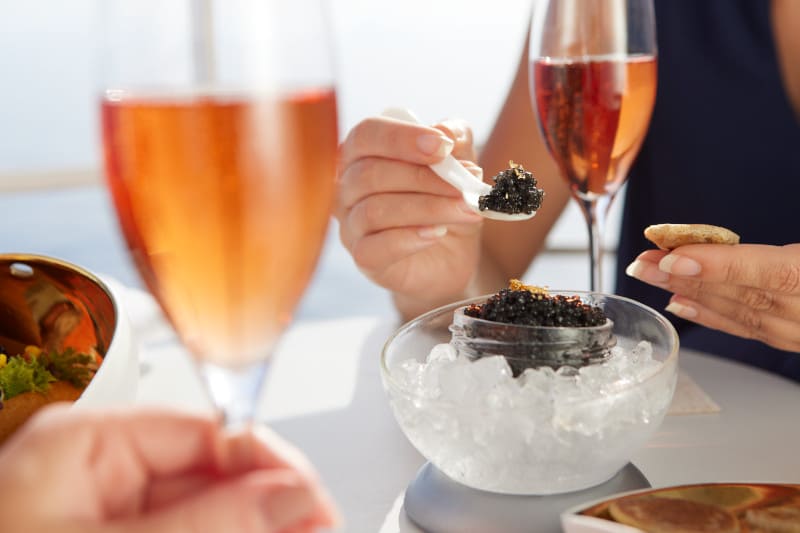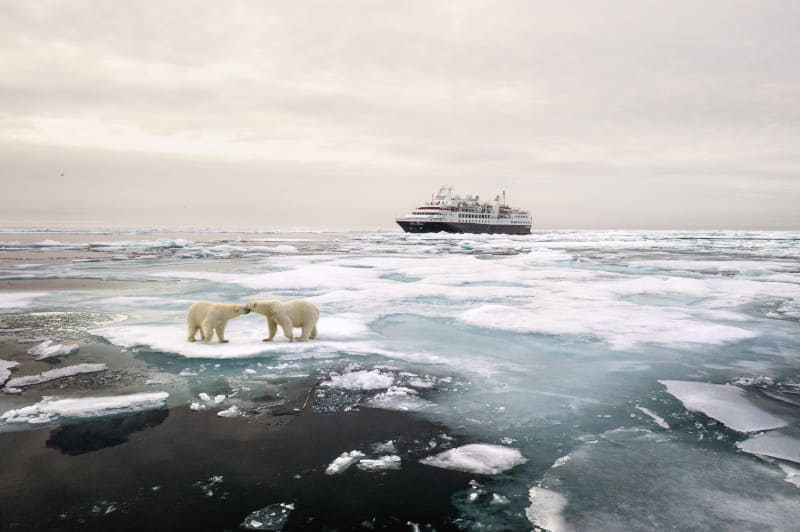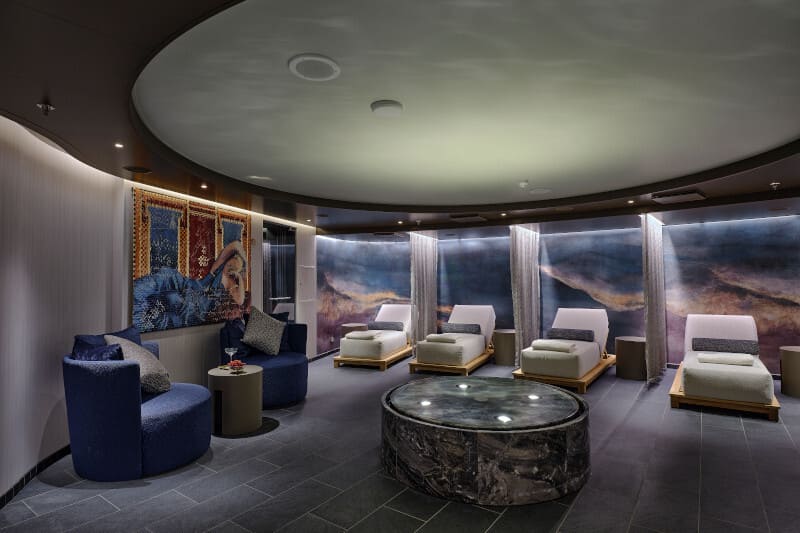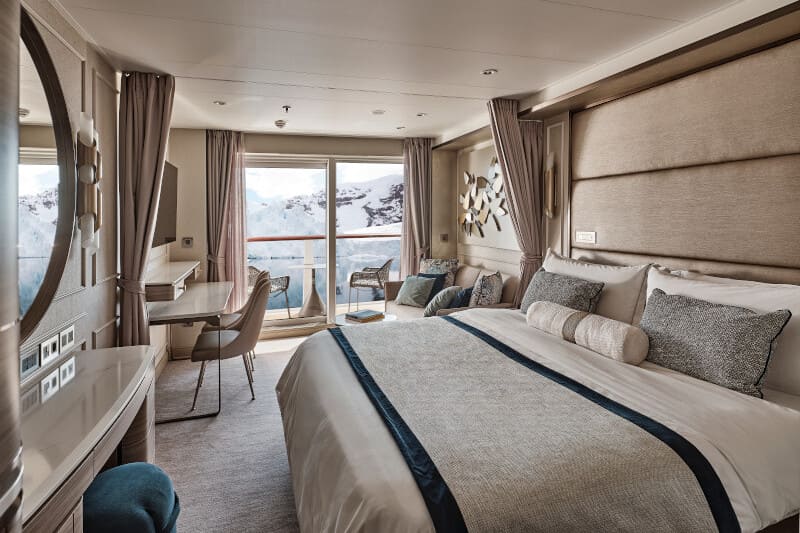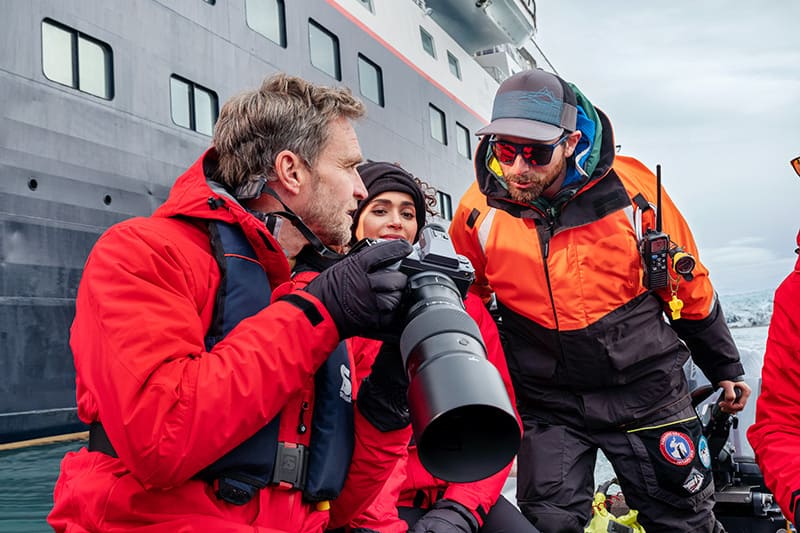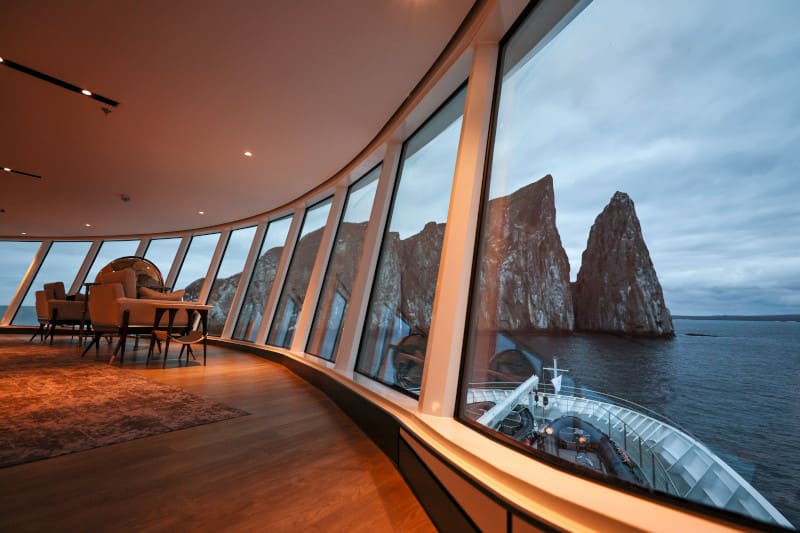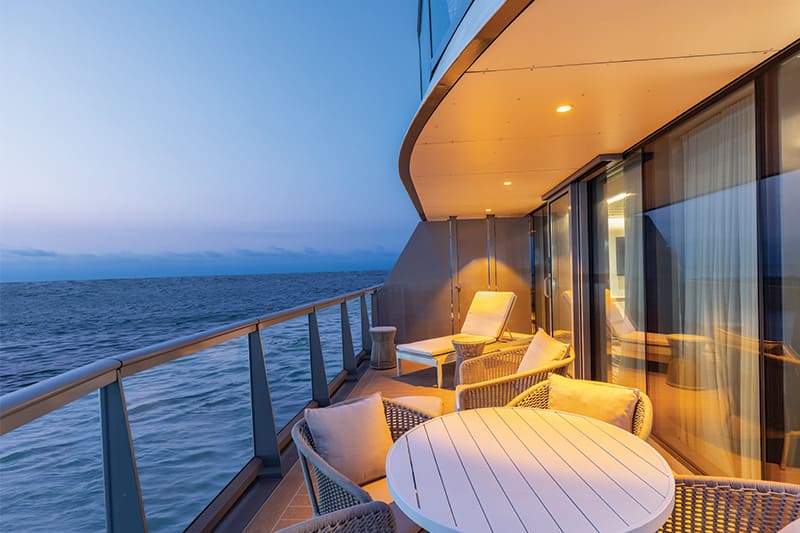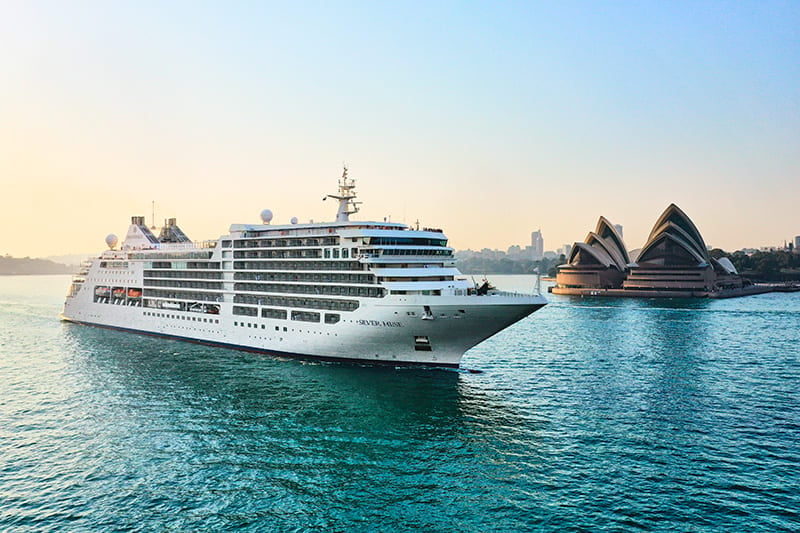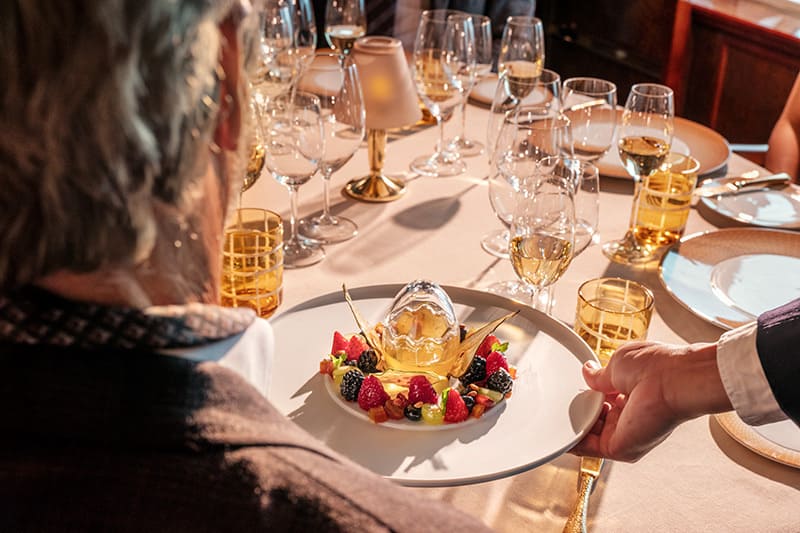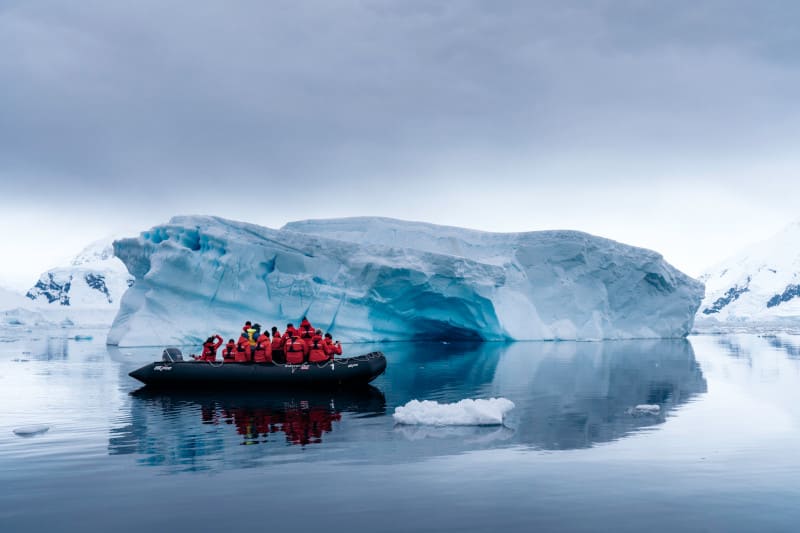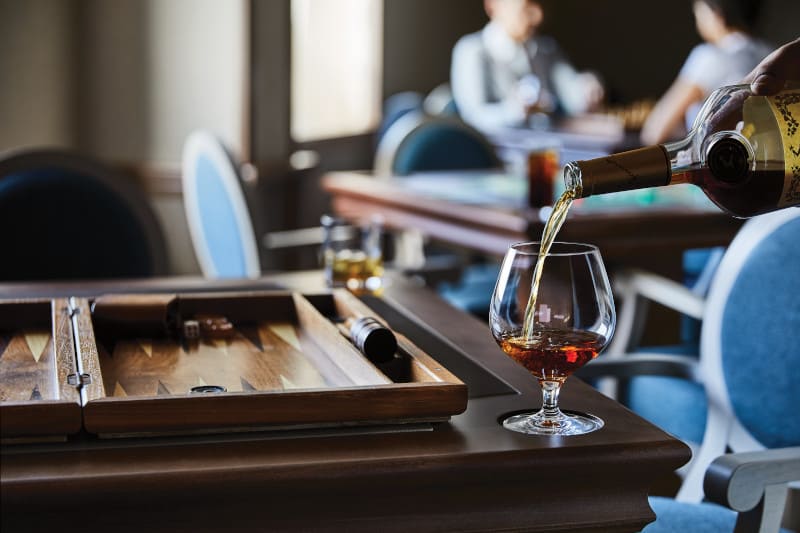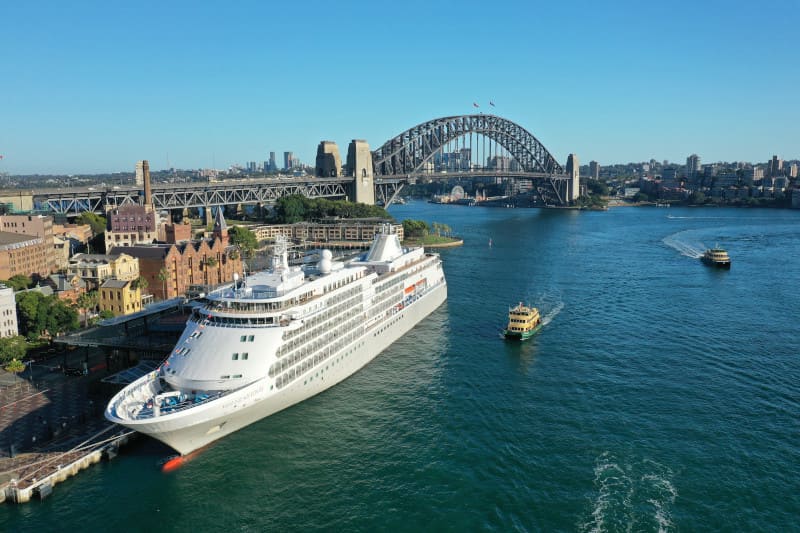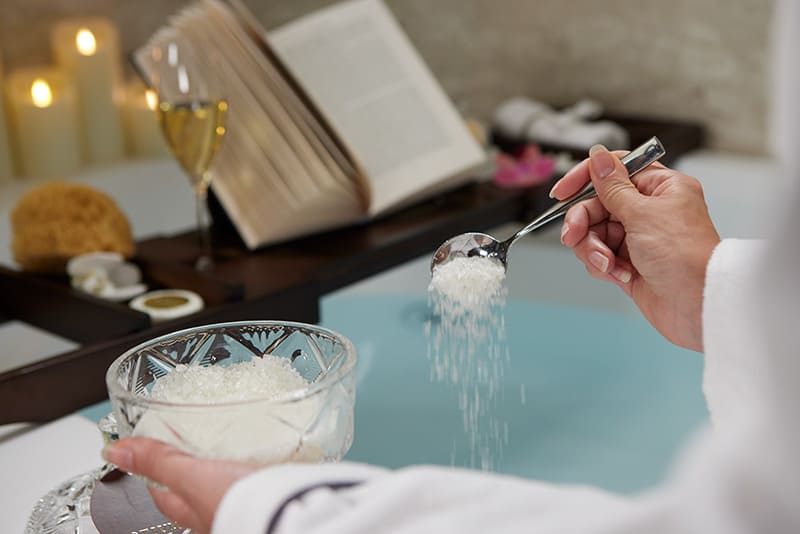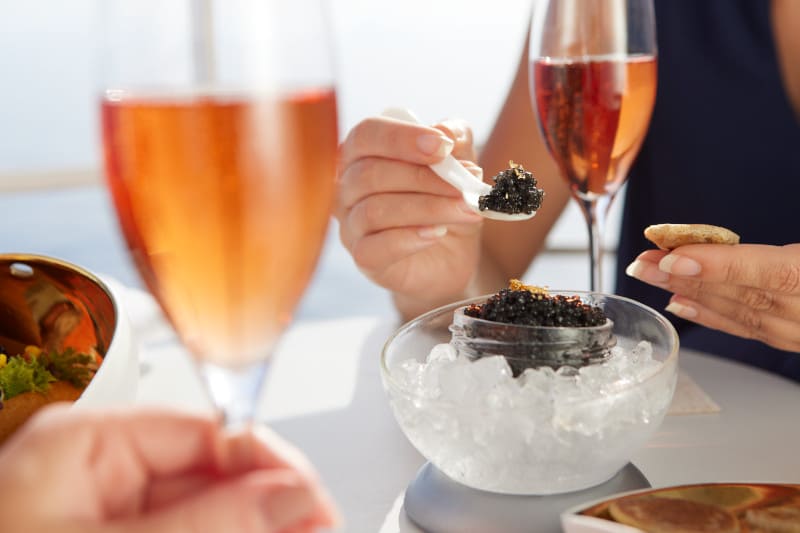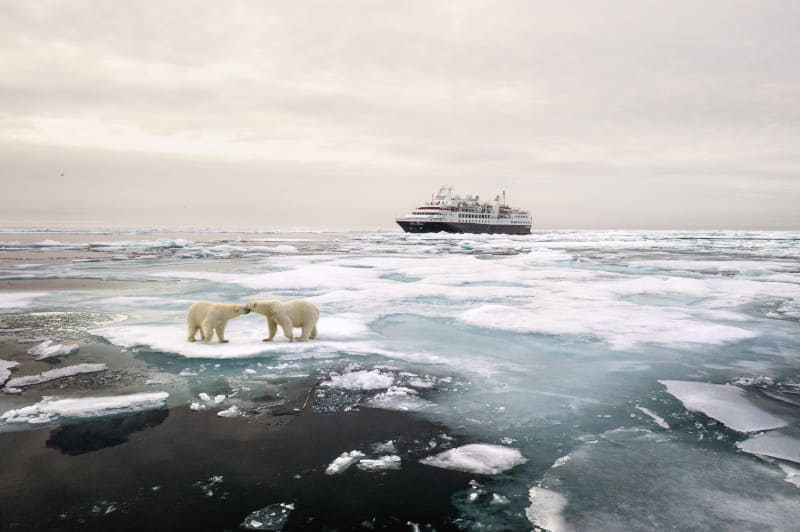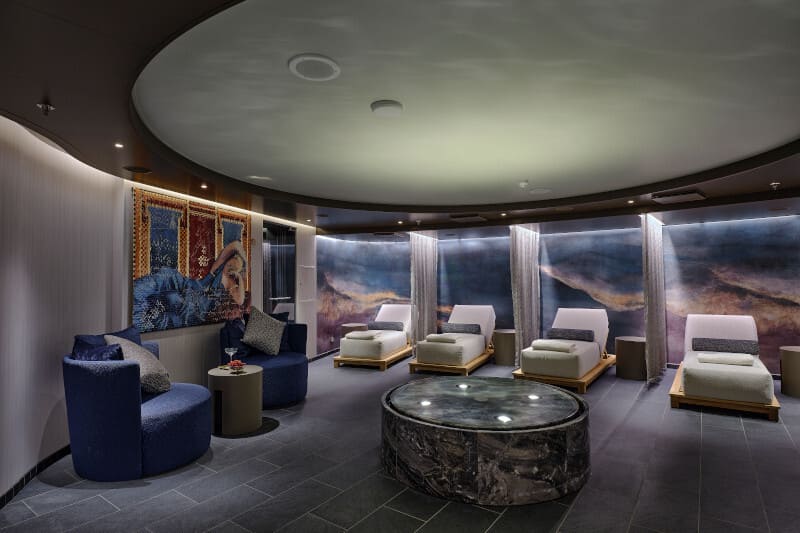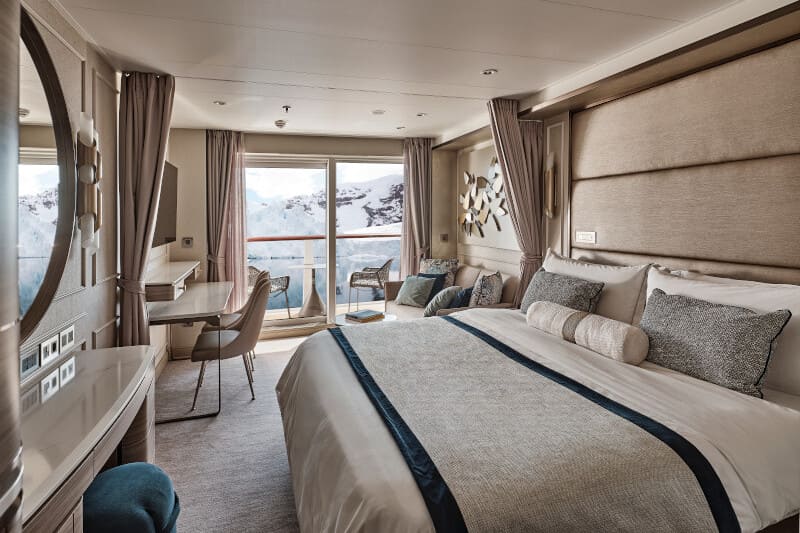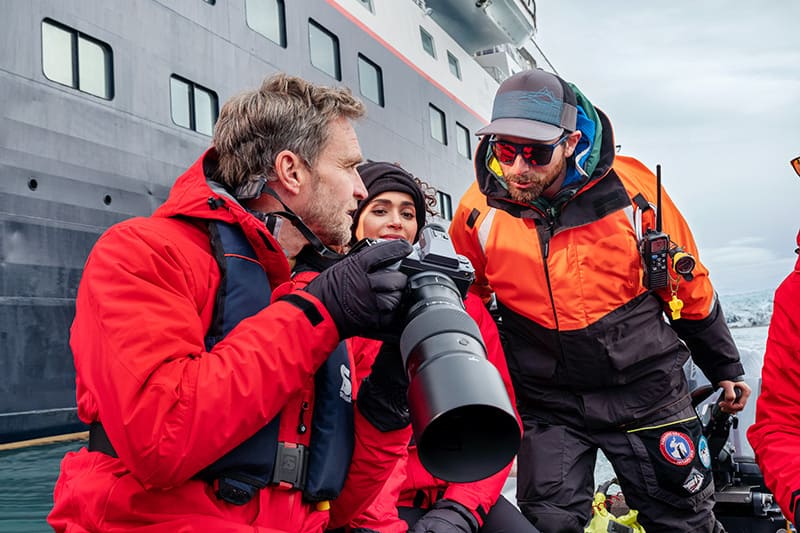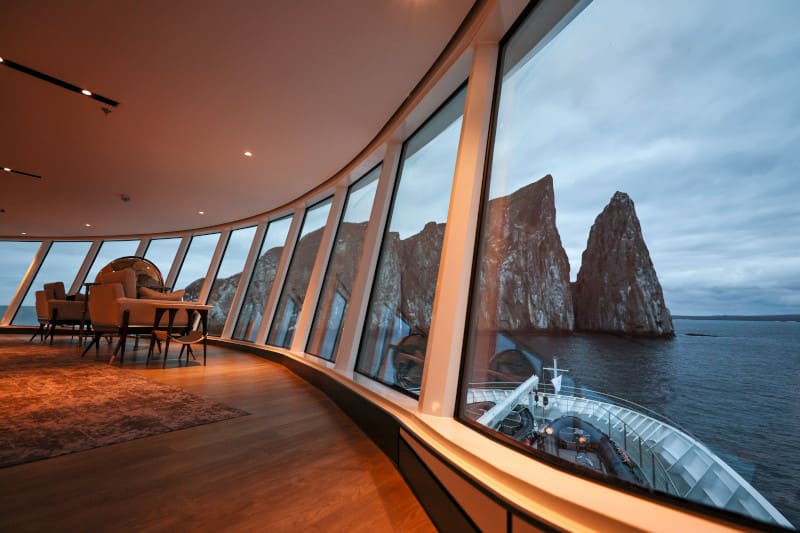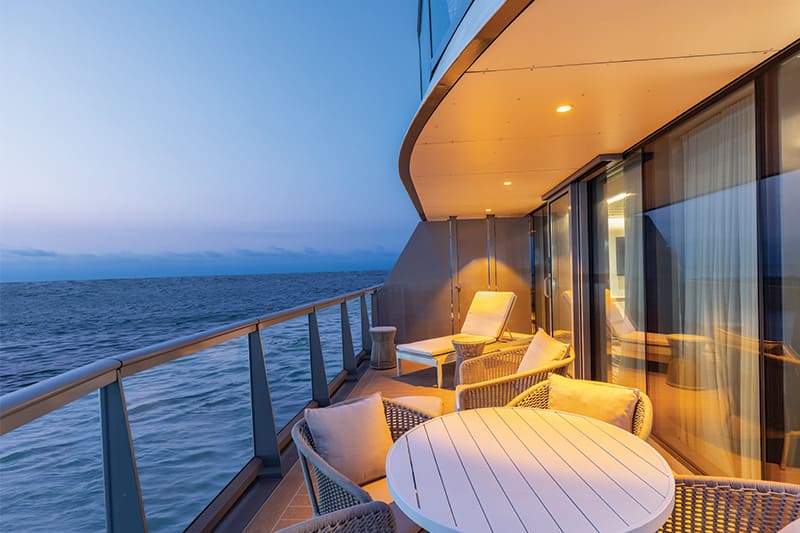 What to Know Before You Go?
Silversea includes gratuities for all onboard services in the cruise fare. This means that you don't have to worry about tipping throughout your cruise. (Excluding the SPA and Beauty Salon).
Request a quote for Silversea
To request a quote for a Silversea luxury cruise, please fill out the form below and a Hupla representative will contact you within the next business day.
All Pictures & Video on this page have been provided by Silversea Cruises