4.6/5 by thousands of cruisers on MSC Cruises in Southern Africa
MSC Cruises Deals in South Africa 2023/2024
In 2023/2024 South Africa is welcoming one ship, the MSC Splendida from November 2023 to April 2024. You will find all the latest MSC cruise deals for South Africa here..
Experience of a lifetime
All meals and entertainment included


Experience the Magic of an MSC Cruise Holiday in South Africa
All your meals & entertainment are included*
A cabin steward will clean your cabin daily
Delight your senses with world-class dining and entertainment
Relax in style and enjoy all the amenities a cruise has to offer
Sip cocktails on the deck while enjoying the amazing views

4.6/5 by thousands of cruisers on MSC Cruises in Southern Africa
Main Itineraries for MSC Cruises In South Africa
The most popular itinerary from Durban is to the Portuguese Island. This 3-night cruise offers adventures for the whole family.
Followed close by is Pomene, Mozambique - another dream destination on the East Coast of Africa. Pomene is a paradise for all sea lovers.
Cruising from Cape Town, MSC Sinfonia will stop at Walvis Bay & Lüderitz in 2022/2023 before returning to the Mother City. Our passengers talk about the unforgettable memories made on various available shore excursions for years to come!
Opt for a Coastal Cruise next time you need to visit Cape Town or Durban. You will visit Port Elizabeth along the way.
Cruises to Nowhere are the perfect 2- night holiday for anyone who wants to experience cruising or needs a quick getaway.
Where does the ship leave from Durban
The MSC Orchestra will leave form Durban from the KwaZulu Cruise Terminal in the harbour. Just 10 minutes from the Durban Aquarium.
Address: 65 Mahatma Gandhi Rd, Point, Durban, 4001
Where does the ship leave from Cape Town
The MSC Sinfonia will leave Cape Town from the Cape Town Cruise terminal off the N1 in Cape Town Waterfront.
Address: Passenger terminal, Duncan Rd in the V&A Waterfront.

MSC offers various deals to save money while on a relaxing holiday. Two children sleeping in a cabin with two full paying adults are only charged mandatory charges.
To be eligible, the children must be under 18 at the time of departure.
Pro Tip: Plan ahead and book these cabins in advance. You do not want to miss out on these savings as this cruise deal is only available on 3 & 4 people cabins.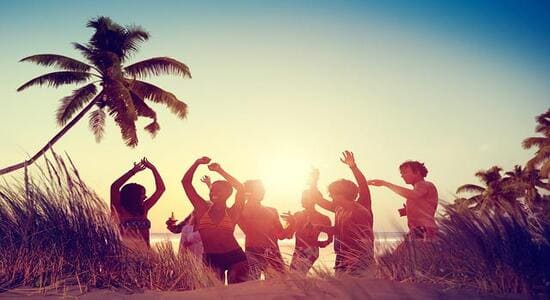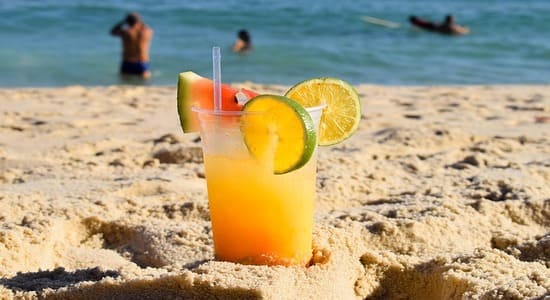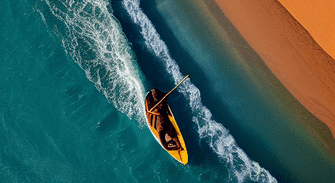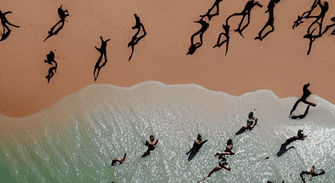 MSC's Cruise Ships in South Africa
MSC Orchestra:
The MSC Orchestra is a large ship that carries 3,223 passengers and 1,054 crew members. It is a wonderful ship to cruise on, with elegant interior design and quiet places to relax. The MSC Orchestra will be departing from Durban for the 2022/2023 South African Season and will be visiting Portuguese Island and Pomene in the Indian Ocean.
The MSC Orchestra has some wonderful restaurant options, so you will never go hungry. Choose from Dim Sum at the Shanghai Chinese Restaurant or top-notch pizza at La Piazzetta.
For more on MSC Orchestra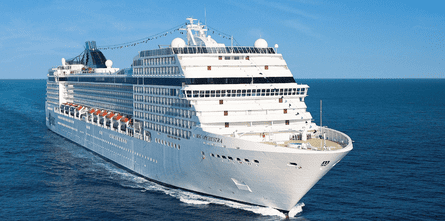 MSC Sinfonia:
MSC Sinfonia is an MSC Cruises cruise ship that first entered into service in 2002. In March of 2015, the ship underwent a refit that extended its length by 25 meters and added 194 new cabins. With a passenger capacity of 1,950, the MSC Sinfonia is perfect for those looking for a classic cruise experience with fewer people.

MSC Sinfonia is the second MSC Cruises ship that will be in South Africa during the 2022/2023 season and will be based out of Cape Town.
For more on the MSC Sinfonia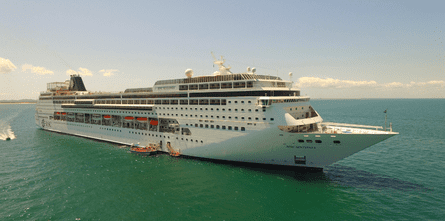 MSC Splendida:
MSC Cruises will deploy its most modern ship to ever serve South Africa for the 2023-2024 sailing season, MSC Splendida.
The ship will be based from November 2023 in the port of Durban and offer a range of voyages that last between three and 14 nights to Walvis bay and Mozambique.
MSC Cruises said it will in total operate 35 sailings aboard the MSC Splendida from both Durban and Cape Town during 2023-2024.
The MSC Splendida is the first of four Fantasia-class ships and was built in 2009. The vessel underwent a multimillion-dollar refurbishment in 2017.
With the arrival of the Splendida, South Africans will have the luxury of experiencing the concept of MSC Yacht club, the ship within the ship.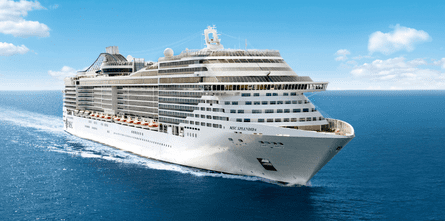 What is included in your Cruise Fare
All meals in the two main dining rooms, the buffet and selected other eateries.
All shows in the theatre and other venues are included!
Speciality Restaurant ($/€) for a unique dining experience!
Shop 'til you drop in the duty-free shopping gallery ($/€)!
Get your reading on in the library & game room
Keep the little ones entertained with our award-winning kids club for all ages
Service fees /gratuities are included so you don't have to worry about a thing

Accommodation in well-appointed cabins - as a crusie vacation is all about spoiling yourself

Water, coffee and some juices are included in certain areas of the ship

Most on-board activities such as group games, competitions, quizzes, and crafts classes are included - something for everyone to enjoy

No entrance fee for the disco / nightclub - let's get this party started!

All evening shows are free to enjoy
All drinks beyond water, tea, coffee and selected juices in the buffet
Shore Excursions
SPA treatments & access to SPA area (Subject to experience)
Wifi (unless specified otherwise)
Casino, photos, shops
Service fees (please check - it is INCLUDED in some markets)
Aditional Kids activities
MSC Cruises -
Number 1 Cruise Line in South Africa
FRIENDLY STAFF


I had a wonderful experience on the MSC Opera cruise ship from Cape Town to Walvis Bay. The views were incredible and the staff were so friendly and welcoming. I even had the chance to see some whales and dolphins swimming in the ocean! If you're looking for a unique and luxurious way to explore South Africa, I would highly recommend taking a cruise.

Ulindi Vd Merve
Cruised in February 2021
MEMORABLE EXPERIENCE


If you're looking for a place that has it all, Portuguese Island should be at the top of your list! The scenery is absolutely beautiful, the food is amazing, and the MSC staff members are top-notch. We had an ocean view cabin and the extra light was a must.

Grace Biko
Cruised in November 2020
SUPER EASY TO BOOK!


I was really happy with how easy it was to book my cruise on the Hupla website. After booking, the team answered all my questions and made sure I was ready for my trip. The cruise itself was wonderful, and I would definitely recommend Hupla and MSC to anyone looking for a great cruise experience.

Joice Abara
Cruised in March 2022
Learn more about your MSC cruise - [FAQ]
No, you don't need to be vaccinated for any othe the South African cruise departures. However, if you're not vaccinated, you will be required to take a PCR test before boarding the cruise ship. Both tests within 48 hours of departure.
Read more in the FAQ about what is required to embark on an MSC Cruise from South Africa
Why choose Hupla to book your MSC Cruise

Best Price guarantee
You always get the best deal

24/7 Support
7 days a week client support through Email & WhatsApp

Expert specialist
Get help to plan your cruise to the last detail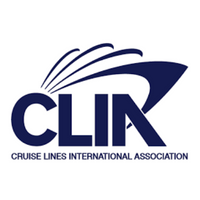 CLIA Registered
Hupla is a Cruise Line Registered Agency
MSC Cruise in South Africa
Get ready for the 2023/2024 season with some MSC Cruise specials South Africa.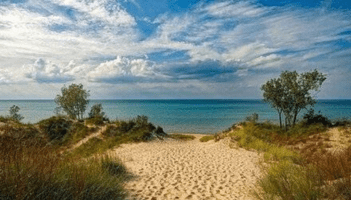 Mozambique Adventure
Durban, Portuguese Island, Durban

Get a quote
*pp Sharing, incl all mandatory charges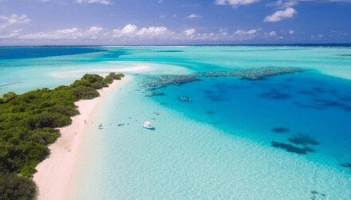 Matric 2023
Durban, Pomene, Durban

Get a quote
*pp Sharing - including the discount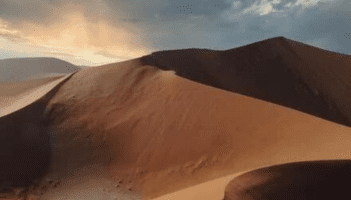 Cape Town to Namibia
Cape Town, Walvis Bay, Cape Town

Get a quote
*pp Sharing, incl all mandatory charges



Other MSC South African Popular cruises
MSC from Cape Town
All MSC Cruises From Cape Town, South Africa for the 2023/2024 Season
Portuguese Island
All MSC Cruises to Portuguese Island for the 2023/2024 Season