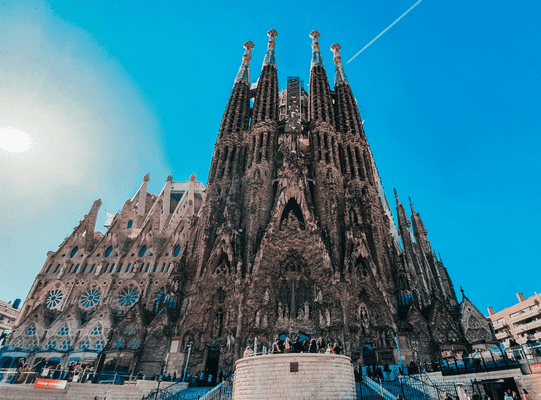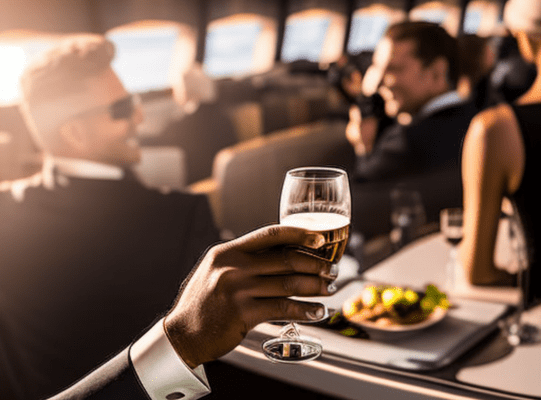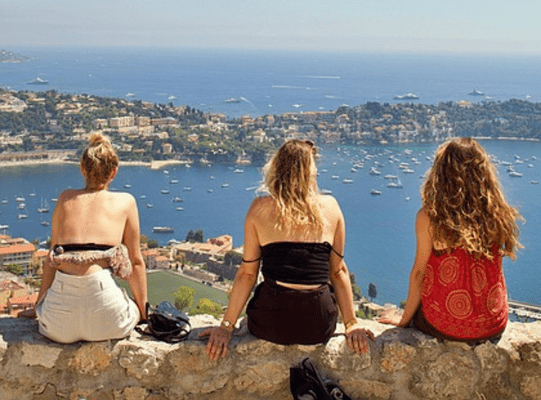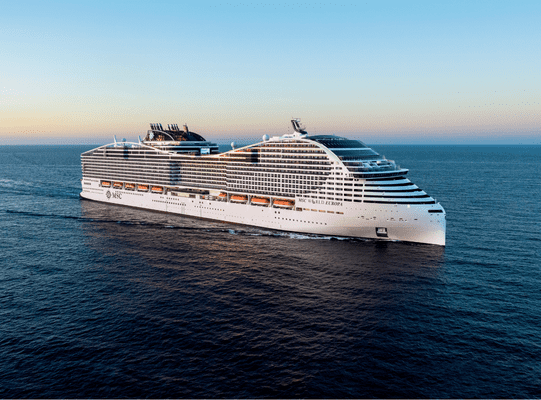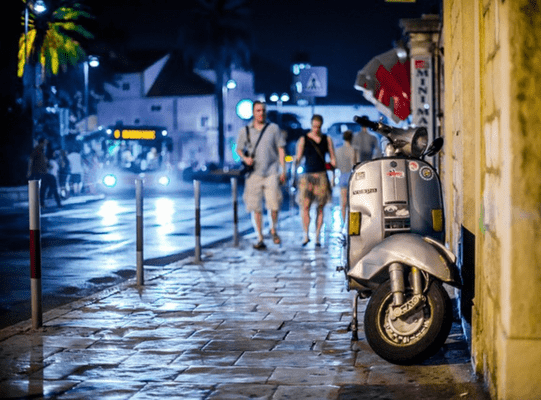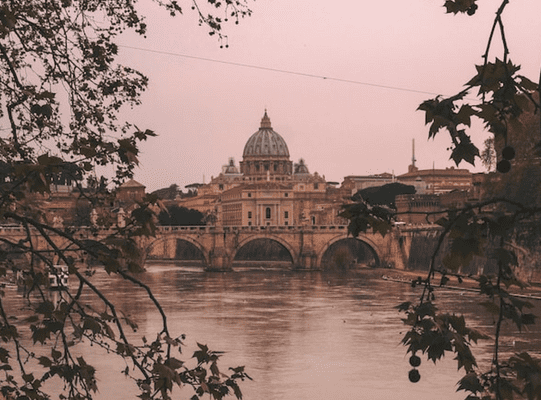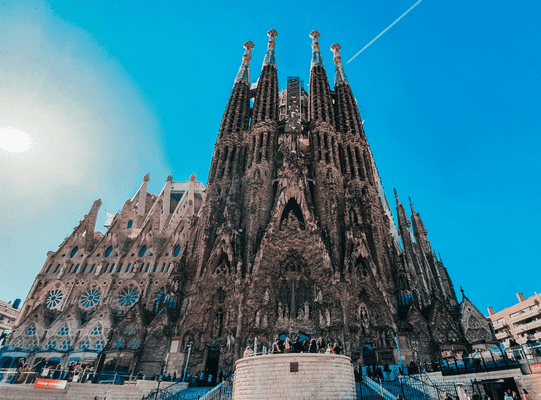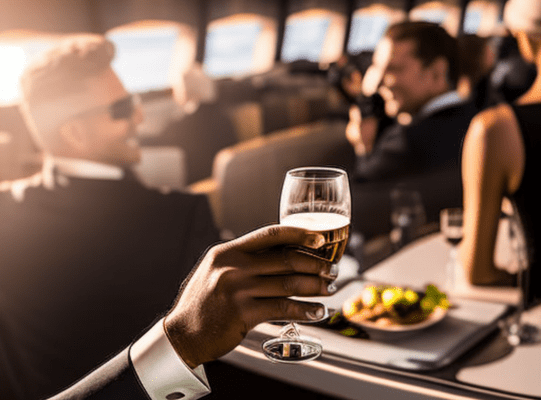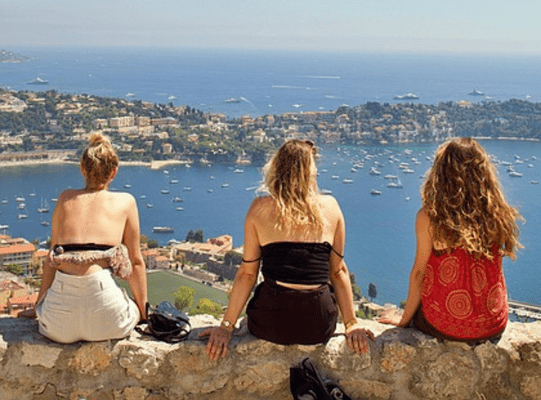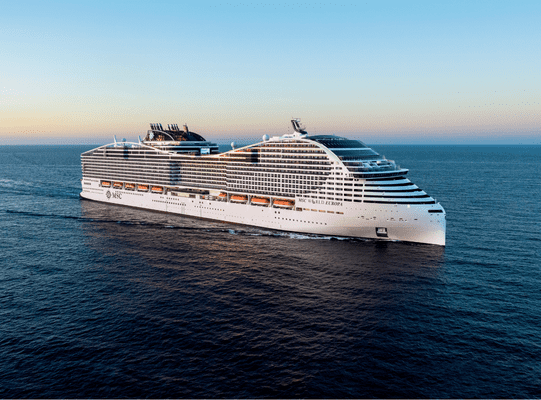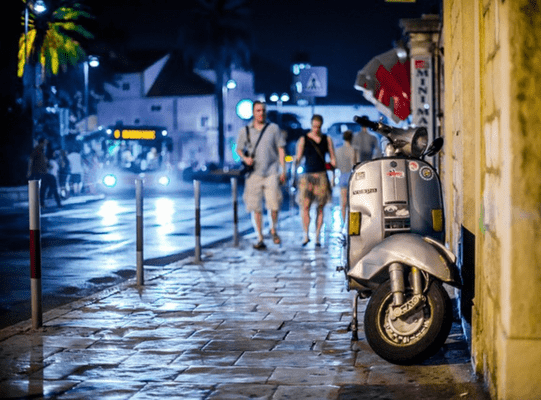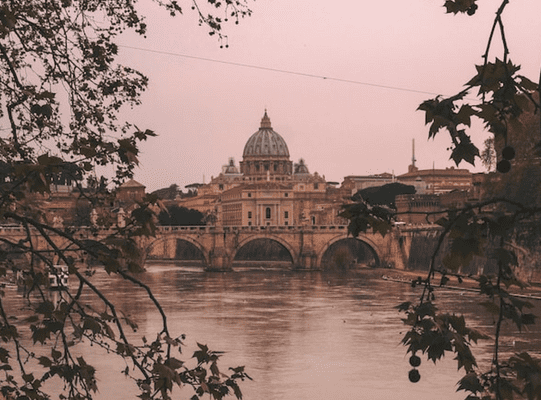 Immerse yourself in the beauty of the Mediterranean on a MSC Cruises from Barcelona
A journey that you will never forget - trust us!
Make the Mediterranean your playground
Visit incredible historical sites
Savor delicious cuisine on board
Enjoy reliable service at a great price


Sail through magnificent landmarks
Explore famous Spanish attractions like Sagrada Familia and La Rambla.
Relish exquisite Spanish tapas on your Barcelona cruise at Tapas 24.
Enjoy fantastic onboard facilities, including spa treatments and entertainment.
Unpack once, with meals, beverages, and entertainment included.


Barcelona at a glance...
Barcelona, an amazing city for all travelers, offers breathtaking Gaudi architecture, vibrant nightlife, and iconic landmarks like Sagrada Familia, Park Guell, and Casa Mila. Explore the lively Las Ramblas, where you can meet people and enjoy delicious food. Don't miss the beautiful beaches for a day of relaxation or dive into the energetic bars and clubs. Barcelona is a Catalonian gem with a perfect blend of history, culture, and fun, guaranteeing unforgettable memories.

Getting from the port
Getting to Barcelona from the port is a breeze! Take the Cruise Bus from the cruise terminal and in no time you'll find yourself at the Columbus Monument, right in the heart of Barcelona.
And if your feeling adventurous, why not take a leisurely 30 -40 minute walk to experience all that Barcelona has to offer.

With one day in port
Start with a delightful breakfast at Mercat de La Boqueria food market, then explore the Gothic Quarter and visit the impressive Barcelona Cathedral. Next, head to La Sagrada Familia in the midday and savor a tapas lunch. Spend the afternoon discovering the enchanting Park Güell. Spend some time walking along the beachside before heading back to the ship.

Fast Facts
Currency: Euro (€)
Language: Spanish, Catalan
Visas: Schengen visa
Wi-fi: Free Wi-Fi around the city: Blue "W" sign
Money: Plentiful ATMs around the city
Tourism info: Tourism office located in Placa Catalunya - 2.5km from the cruise port
Fun Facts: The Sagrada Familia is taking longer to build than the great pyramids
Where does the Ship Dock
MSC Cruises will dock at Moll Adossat, terminal A to E are all located there. Some will refer to Terminal D as Palacruceros.
You might hear some passengers speaking about the WTC World Trade Center Barcelona, this is the cruise terminal for ships that are smaller than 250m / 830 feets.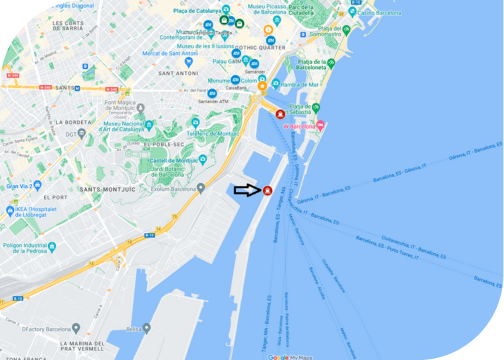 Travelling to Barcelona cruise terminal

Flying into Barcelona
Passenger arriving at Barcelona El Prat Airport (BCN), getting to the pier at the cruise ship port is easy.
We recommend taking a taxi from the airport it takes about 15 minutes and costs €39, including all fees.
There is no direct bus connection from the airport, you will have to take first the Airport shuttle bus service to Plaça Espanya and then take the L3 metro line to the cruise port. Arriving at the cruise port, you will jump on the port Shuttle bus (cruise Bus) to your respective pier - the journey is about €10 per person and takes 45 minutes.

Arriving by train
The port is conveniently located approximately 6km away from Barcelona Sants Railway Station. Travelers have the option to choose between taxi services or taking a bus from the station to reach the port. Both transportation options are easily accessible from outside the railway station, providing convenient access to the port.

Arriving by car
Cruise Terminal Barcelona: Muelle de Adosado
Moll de Barcelona s/n, East building, 1st Floor, 08039, Barcelona
(next to the Balearia Terminal building)
Tel: + 34 93 508 80 62
E-mail:aparcament@wtcbarcelona.es

Online bookings for MSC Parking can be made up to 48 hours prior to your cruise departure.
In case you miss the 48-hour deadline, you can still make bookings directly with MSC Parking.
| VEHICLE | DAYS | RATES |
| --- | --- | --- |
| Car/Suv | 4/5/6/8 | € 87 |
| Car/Suv | 11 | € 121.50 |
| Car/Suv | 12 | € 133 |
| Car/Suv | 15 | € 156 |
MSC's shore excursions in Barcelona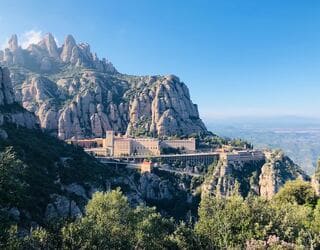 Duration 7 hour(s)
Highlights of Barcelona, Montserrat & wine tasting
Barcelona city tour, including Passeig de Gràcia and the Sagrada Família. Visit to the Montserrat Mountains and the abbey of Santa Maria de Montserrat. lorious views of the countryside from the abbey
Key Catholic pilgrimage site with the statue of the Virgin of Montserrat
Lunch break to enjoy the surroundings
Visit to Cavas Vilarnau wine cellars in Sant Sadurni for wine and cava tasting
Relaxing return drive to the ship to conclude the Catalonian outing
Code: BCN37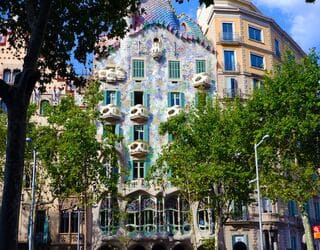 Duration 4 hour(s)
Gaudi's experience
Immerse yourself in the world of Antoni Gaudí. Drive by Casa Batlló, a flamboyant building covered in multi-colored tiles. See Casa Milà, a UNESCO World Heritage Site. Explore Park Güell with its sinuous buildings, stunning mosaics, and ceramic-covered benches. Visit inside the Sagrada Família, Gaudí's unfinished neo-Gothic masterpiece. Enjoy a scenic drive back to the port.
Code: BCN45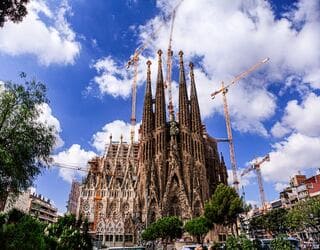 Duration 4 hour(s)
A walk in Barcelona, gastronomic specialities and shopping
Explore Barcelona's notable sights on a pleasant walking tour. See the Columbus Monument, Barcelona Cathedral, and Plaça de Catalunya. Shop for local products like turrón and Spanish jamón at El Taller de Virginia and Enrique Tomas' shop. Enjoy tastings and free time for shopping. Tour ends at Plaza Cataluña.
Code: BCN40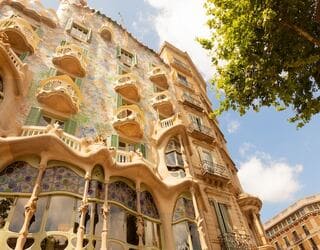 Duration 5 hour(s)
Highlights of Barcelona & Pueblo Español
Discover beautiful Barcelona on this sightseeing tour. Visit the stunning Cathedral of the Holy Cross and St. Eulalia. See Gaudí's iconic works - Casa Batlló, Casa Milà, and Sagrada Família. Explore the tranquil Poble Espanyol, showcasing Spain's architectural styles. Enjoy fabulous city views from Montjuich Hill. Return to the ship.
Code: BCN57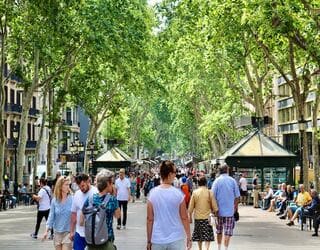 Duration 5 hour(s)
Cycling tour of Barcelona
Explore Barcelona's streets and iconic sights on a bike. Enjoy relaxed cycling along cycle paths, with great views of the harbour and Montjuic castle. Marvel at Sagrada Familia and cycle past quirky boutiques and tapas bars in the Gothic Quarter. Visit the Museum of Art, Olympic Harbour, Statue of Columbus, Arc de Triumph, and Gaudí's Casa Mila. Experience the buzzing atmosphere of Las Ramblas and refuel at a tapas or seafood bar.
Code: BCNBK1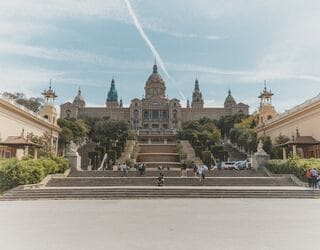 Duration 6 hour(s)
Best of Barcelona on an E-bike
Experience Barcelona's iconic sights on a pedelec, an E-bicycle. Enjoy a relaxed exploration as you cycle up Mount Montjuic for stunning views, visit the Sagrada Familia, and pass by quirky boutiques and tapas bars in the Gothic Quarter. Discover the Museum of Art, Olympic Harbour, Statue of Columbus, Arc de Triumph, and Gaudi's Casa Mila. Don't miss Las Ramblas, bustling with flower sellers and street artists. Refuel at a tapas or seafood bar along the way.
Code: BCNBK2
Your MSC Cruises Ships from Barcelona
MSC World Europa
MSC World Europa, the first MSC Cruises LNG-propelled ship, represents a zero emissions milestone. With 13 dining venues and 7 pools, it caters to diverse preferences.
Guests can enjoy Luna Park Arena and Kinetic Dome for futuristic experiences. The Y-shaped aft leads to a 104m promenade with breathtaking ocean views.
Venom Drop @ Spiral, the longest stainless steel slide at sea, stands 11 decks high. Chef's Garden Kitchen offers the first Hydroponic garden, while Hola! Tacos and Kaito Sushi bar provide delectable meals.
Choose from 19 cabin categories, including 7 new designs, for an unforgettable voyage on MSC World Europa!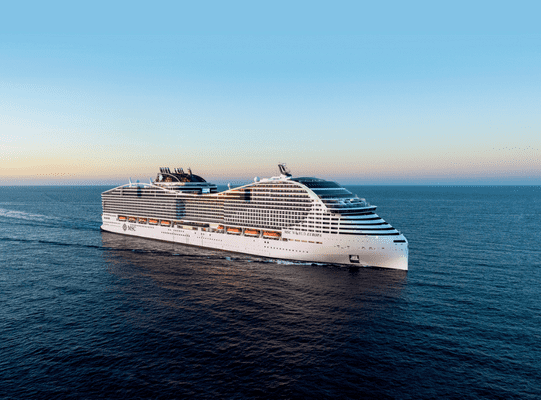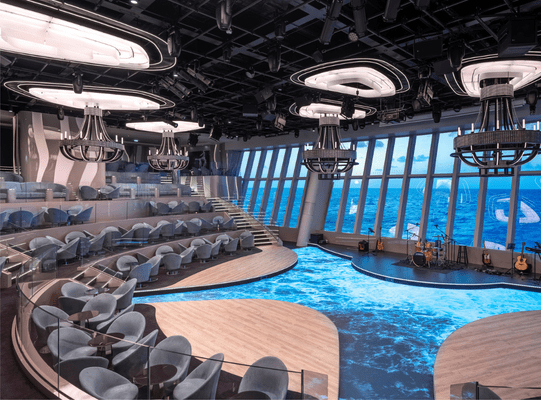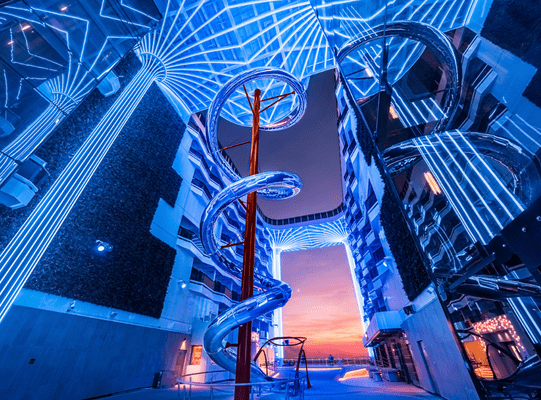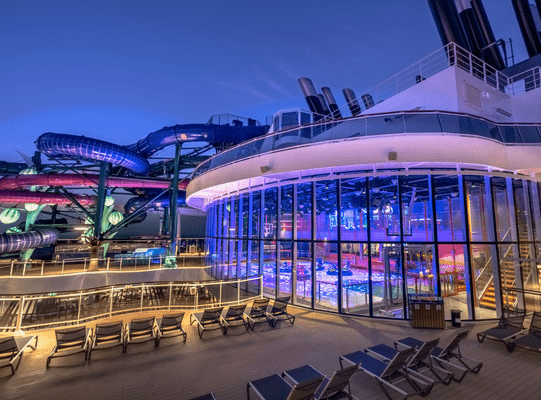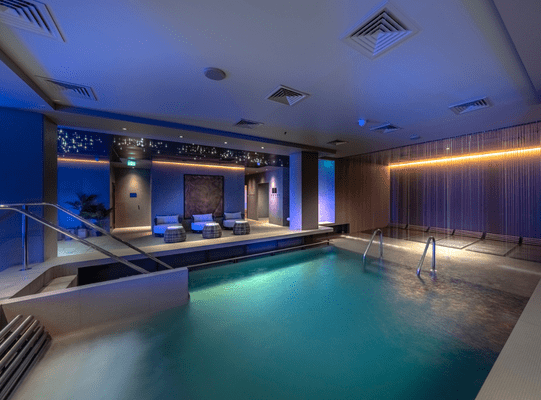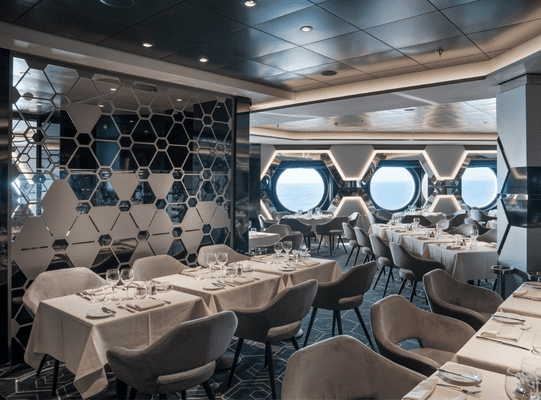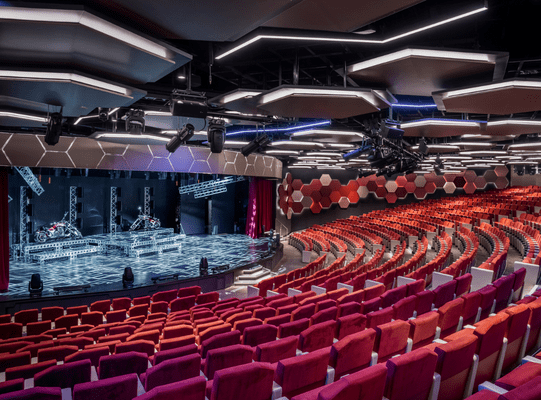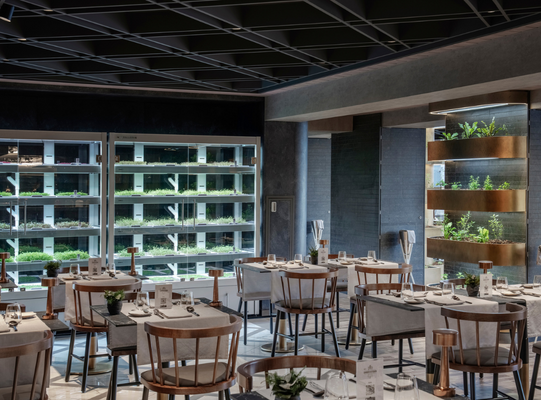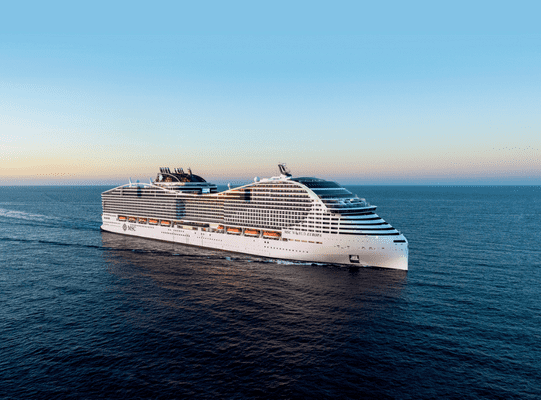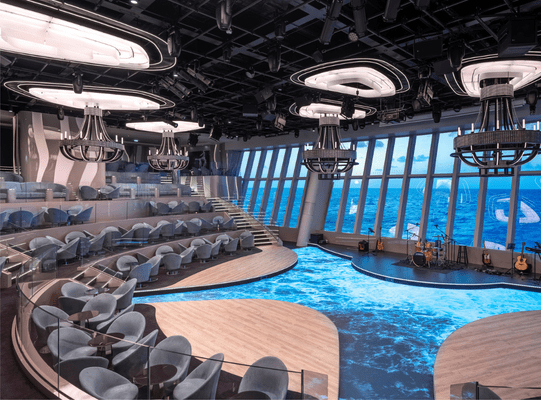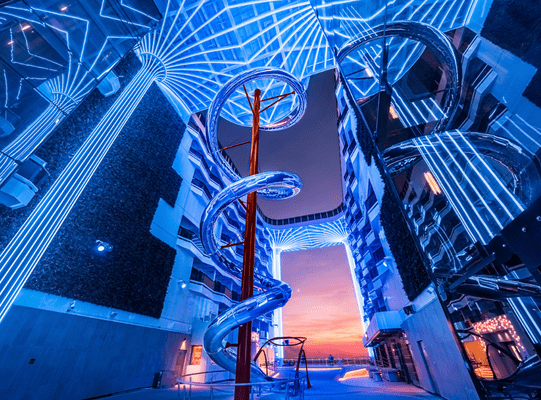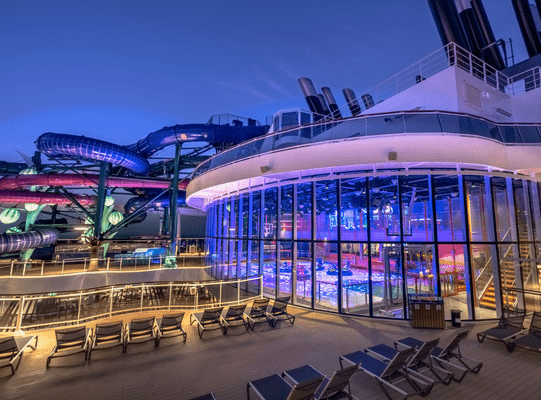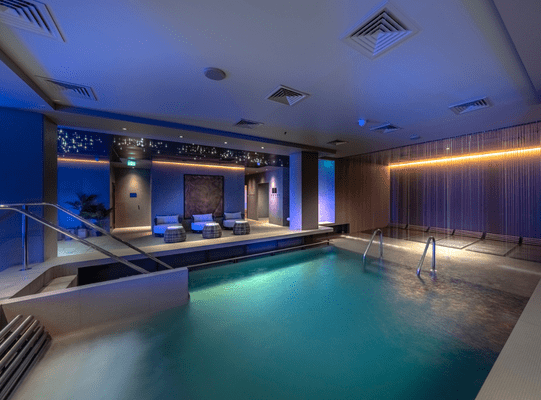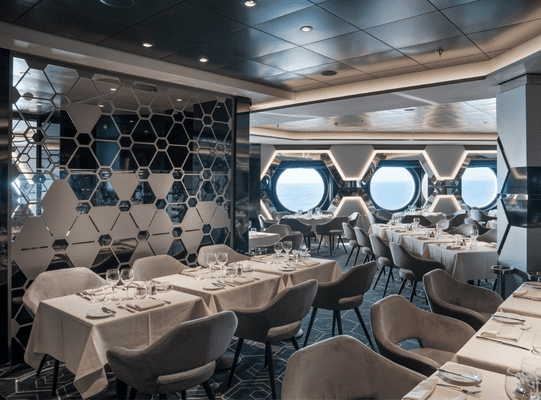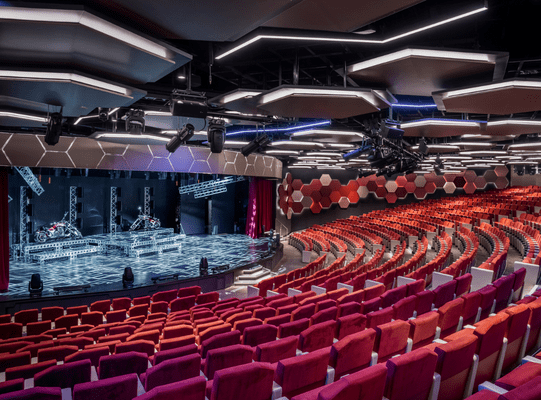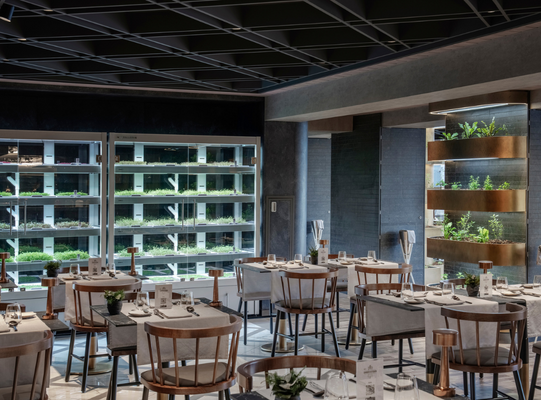 MSC Grandiosa
MSC Grandiosa launched in November 2019 and has a capacity of 6,300 passengers. The ship is home to the 93m LED Dome, the largest at sea, as well as an enhanced Yacht Club area for added exclusivity and privacy.

Indulge in five speciality restaurants or try out the new restaurant for Aurea Experience guests. Enjoy one of the most intricate and exciting water parks at sea with three twisting slides, a 'Himalayan Bridge' and various pools with features and activities suitable for all ages.
Don't forget to explore the Atmosphere pool area - with about 10 sq. m. of public space per guest, you'll be able to find plenty of room!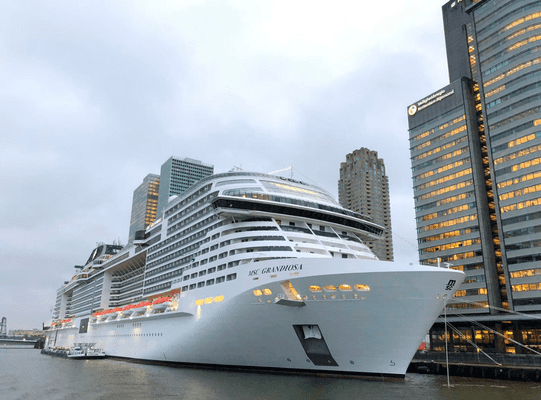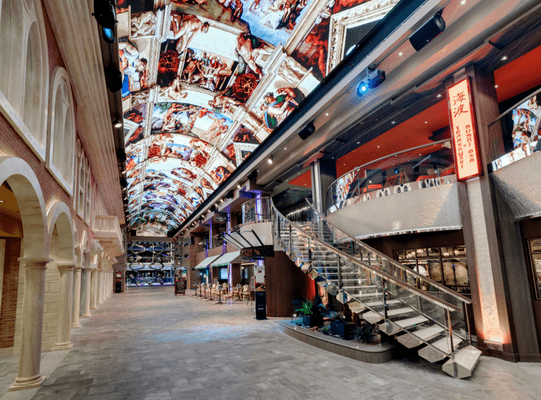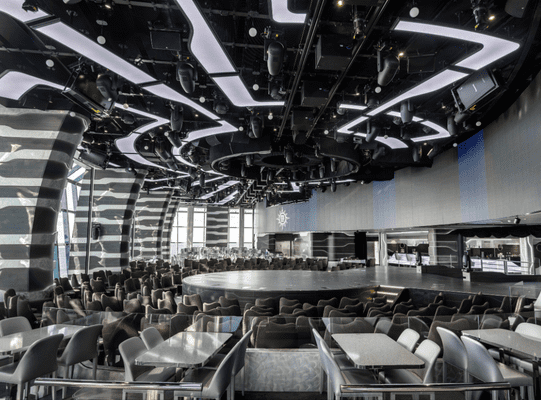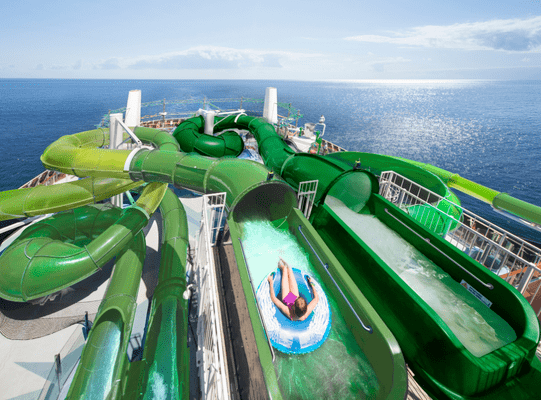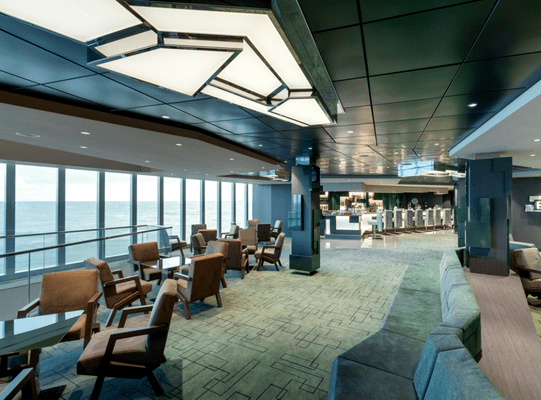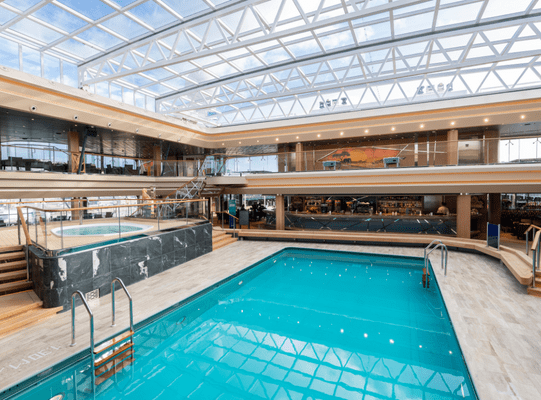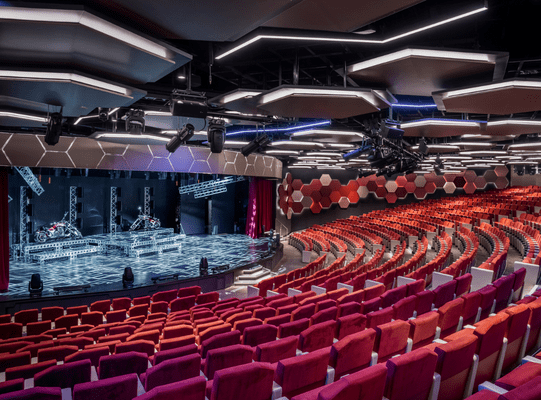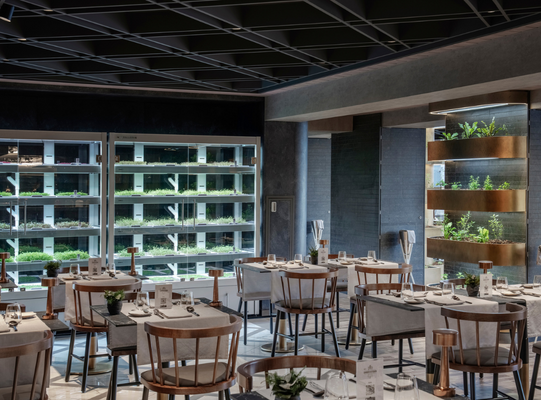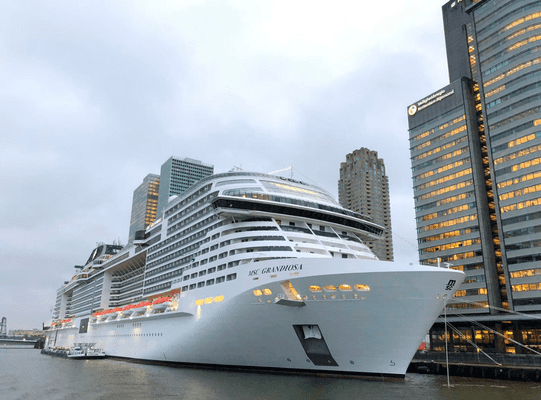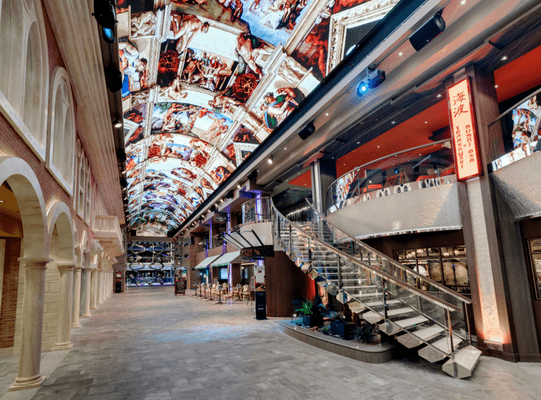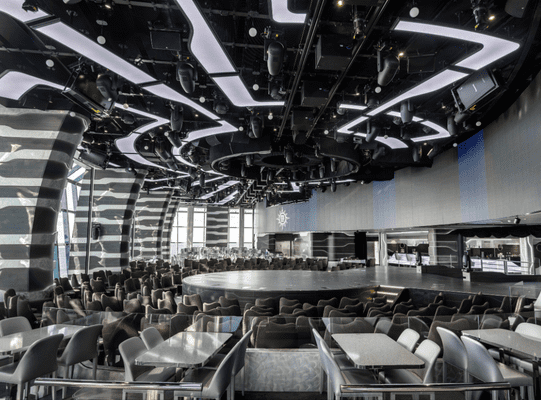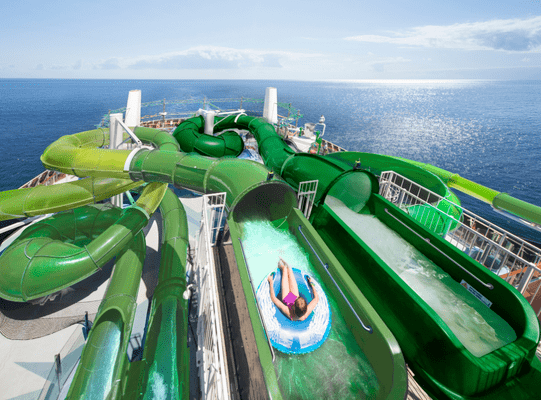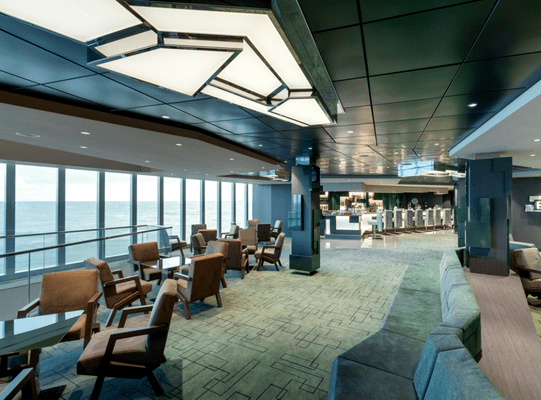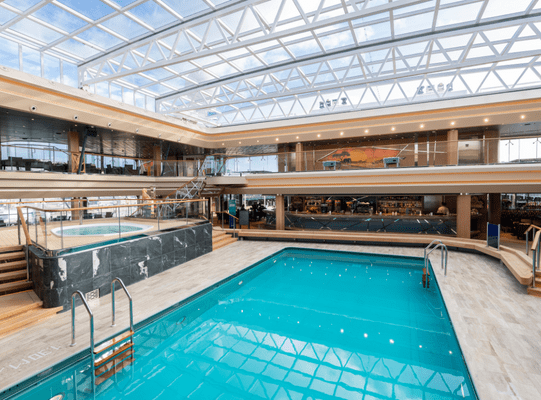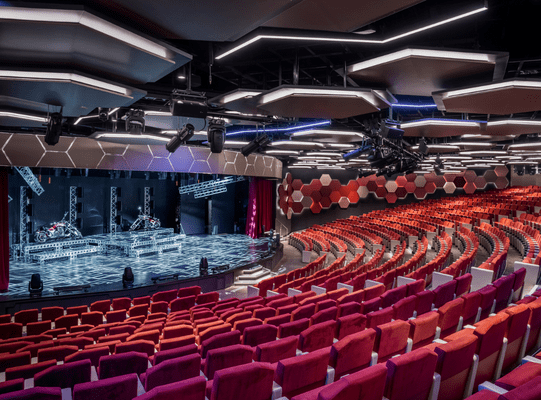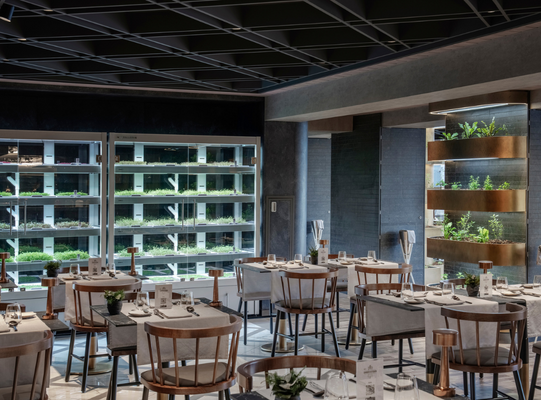 MSC Seaview
On board MSC Seaview, diners are spoilt for choice with 5 speciality restaurants - Ocean Cay for seafood, Butcher's Cut for steakhouse cuisine, Atelier Bistrot for French cuisine, Asian Market for sushi and Teppanyaki.

On Deck 8, relax and explore the Waterfront Boardwalk lined with restaurants and bars. On Deck 16, take in stunning aerial views from the glass skywalk.

Down one level to decks 3-6 marvel at live music events in the multi-level atrium, connected by glass-floor catwalks above suspended ocean views.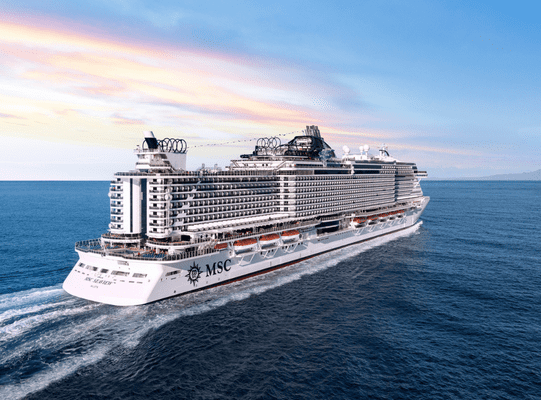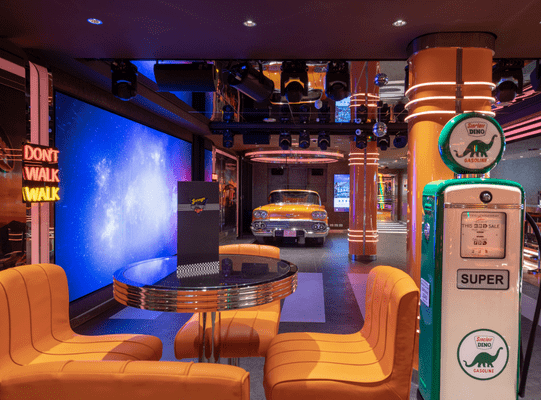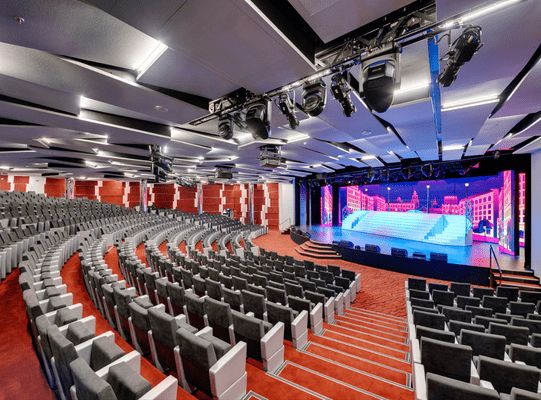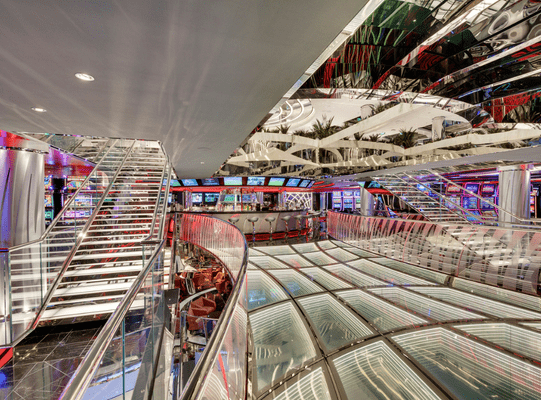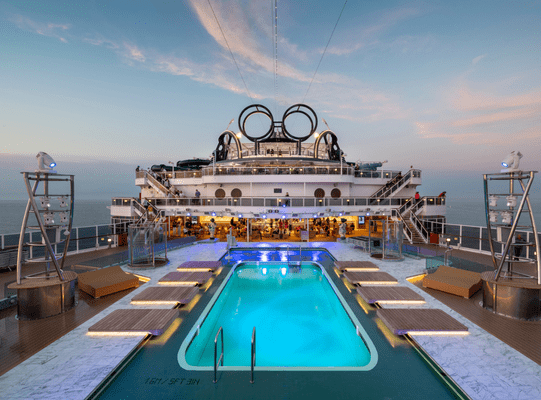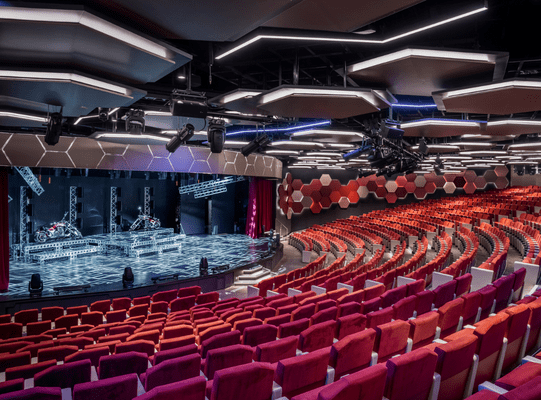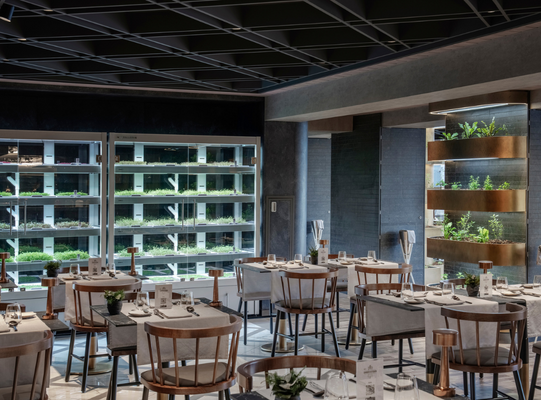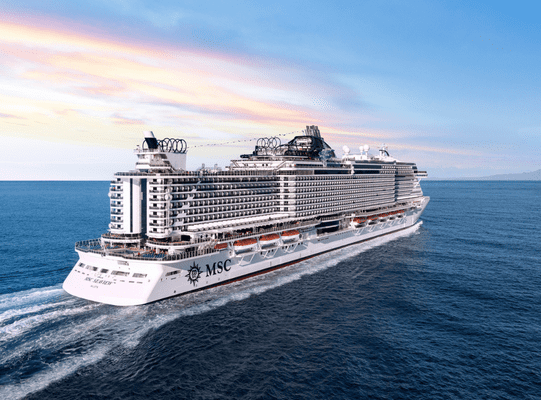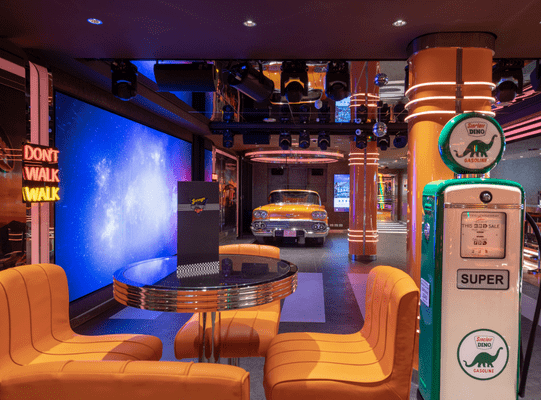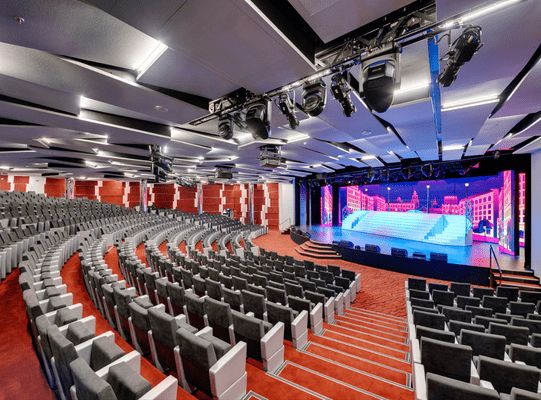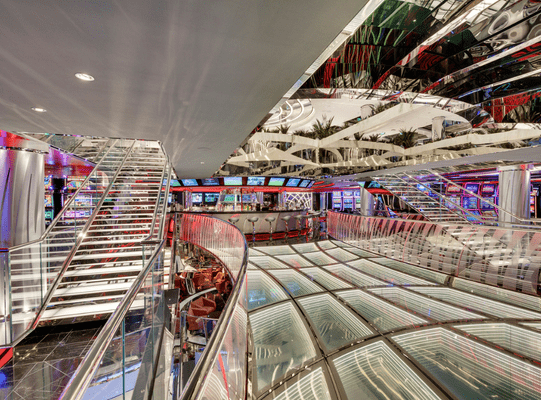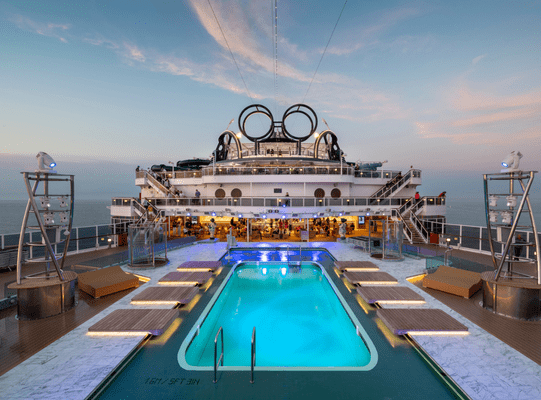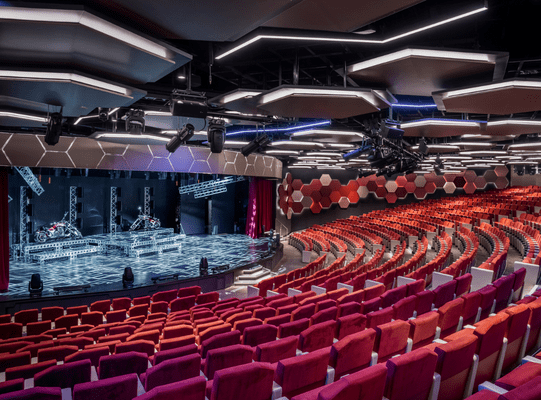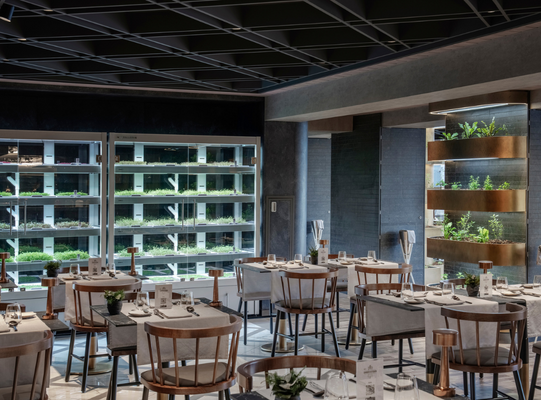 Our 3 favourite port to cruise from Barcelona
Civitavecchia (Rome), Italy
Rome, Italy is an incredible city that is filled with a rich cultural and historical heritage. From the world-famous Colosseum to the winding streets of the Trastevere district, Rome has something for everyone. Discover art galleries, museums, churches and beautiful gardens – this is a city like no other!
Whether exploring on your own or taking part in guided tours, Rome promises to captivate cruise travellers with its beauty and charm and is the highlight of most mediterranean cruise.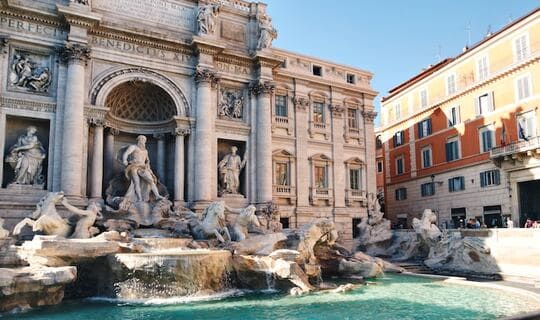 Palma de Mallorca, Spain
Experience a vibrant city with something for everyone. Palma de Mallorca, located in the Balearic Islands of Spain, is a captivating destination offering lush parks, ancient architecture, boutique shops, fresh markets and stunning beaches.
Indulge in its exquisite cuisine and warm hospitality while absolutely immersing yourself in the beauty that this city has to offer!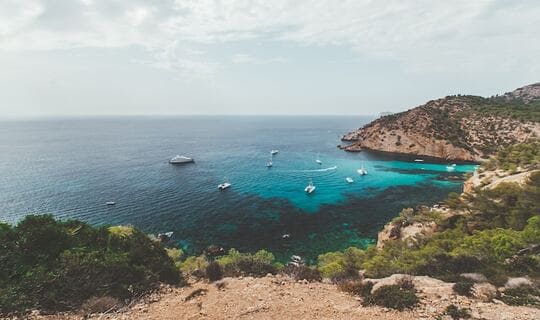 La Spezia, Italy
Located in the Liguria region of northern Italy, the seaside city awaits you with plenty of exciting things to explore! From historic monuments and mesmerising galleries to a plethora of restaurants and affordable accommodation options, this vibrant port city has something for everyone.
Take a stroll along its shores while admiring the Mediterranean Sea or take a day trip to nearby attractions such as Cinque Terre, Pisa, or Florence.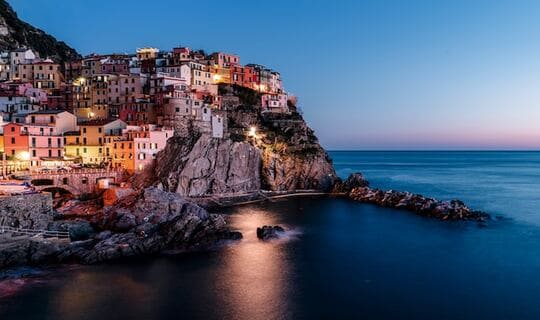 What is included in your Cruise
All meals in the two main dining rooms, the buffet and selected other eateries.
All shows in the theatre and other venues are included!
Speciality Restaurant ($/€) for a unique dining experience!
Shop 'til you drop in the duty-free shopping gallery ($/€)!
Get your reading on in the library & game room
Keep the little ones entertained with our award-winning kids club for all ages
Service fees /gratuities are included so you don't have to worry about a thing

Accommodation in well-appointed cabins - as a crusie vacation is all about spoiling yourself

Water, coffee and some juices are included in certain areas of the ship

Most on-board activities such as group games, competitions, quizzes, and crafts classes are included - something for everyone to enjoy

No entrance fee for the disco / nightclub - let's get this party started!

All evening shows are free to enjoy
All drinks beyond water, tea, coffee and selected juices in the buffet
Shore Excursions
SPA treatments & access to SPA area (Subject to experience)
Wifi (unless specified otherwise)
Casino, photos, shops
Service fees (please check - it is INCLUDED in some markets)
Aditional Kids activities
Our Passengers Share Their Experiences
WILL BOOK AGAIN!


I went on an incredible cruise from Barcelona, Rome was amazing. Malta's breathtaking sights were unforgettable. My inside cabin wasn't big but comfortable and there was lots of entertainment - live shows and spent a lot of time in the casino games I will book again with Victor.

KIDS SUPER HAPPY!


I went on the MSC Bellissima 7 nights cruise and was impressed with the activity options and helpful crew. Malta was a highlight, but Sicily wasn't as great, July is too hot for Sicily! All in all, it was a great cruise and my kids were super happy.

All Aboard from Barcelona: Cruise FAQ
Barcelona is known for its iconic architecture, vibrant culture, and delicious cuisine. When you find yourself in this stunning Spanish city on an MSC Mediterranean Cruise, there's plenty to explore! From Gaudí's surreal Sagrada Família to the city's lively boulevard - the Ramblas - uncovering the ancient Barri Gótic and visiting Pablo Picasso's museum, Barcelona holds endless attractions!
MSC Cruise from Barcelona