Guide to Cruising in the Western Mediterranean
Why Cruise the Western Mediterranean?
The Western Mediterranean is one of the most diverse cruising areas in the world. Anyone can find a cruise to their liking.
Here are 9 reasons you should cruise the Western Mediterranean:
The weather is great!

A family-friendly destination

Every port of call has some type of attraction that will appeal to all tastes

Large choice of ships, as most cruise lines operate in the Med

The same currency everywhere as EUR is accepted in virtually every port of call

Efficient public transport in most ports

Established itineraries and cities that have a great reputation, perfect choice for first time cruisers

Some of the newest ships are sailing in the Med, which allows passengers to test the latest technologies and facilities

Most itineraries will include a beach destination, a cultural destination and a shopping destination - there is something for everyone
In many ports, for example - Nice and Barcelona, you can visit the shops, galleries and cathedrals in the morning and enjoy the beach in the afternoon.
Some of the highlights of a Western Mediterranean cruise include:
Trip to the Leaning Tower of Pisa from Livorno
Visit the dramatic site of Pompeii from Naples
Watching the Barbary apes at the top of Gibraltar with Morocco in the distance
Exploring the ancient ruins of Carthage in Tunis
Visiting the Colosseum in Rome
Mingling with the jet setters in Monaco or Cannes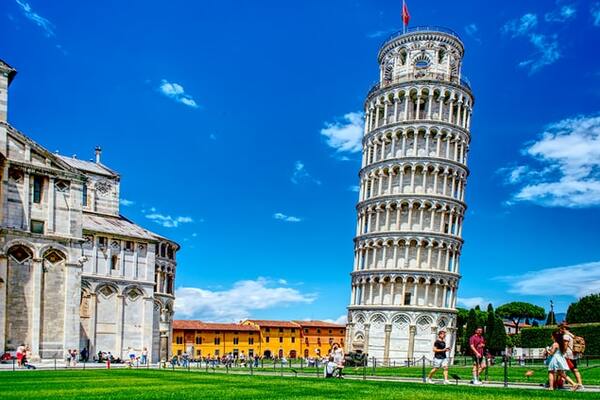 Where is the Western Mediterranean?
The Western Mediterranean is to the west of an imaginary line drawn from Sicily, Italy to Tripoli, Libya, passing through Malta. The region will therefore stretch from Gibraltar, across Spain's eastern coast, the south of France, the Balearic Islands and Italy. We shall not forget the southern countries of the Med - Morocco, Algeria, Tunisia and a part of Libya.
A note that not all cruise line itineraries are restricted to the Western or Eastern Mediterranean. Some will cover both regions and others will cross over between the two regions - particularly on itineraries longer than 7 nights or luxury cruises.
A cruise in the Western Mediterranean often offers up to five ports of call that spread across multiple countries, usually on a 7 night itinerary.

Best Time to Cruise the Western Mediterranean
Until 5 years ago, the Med was seen as a summer-only cruising region, with the entire world of cruising flocking there. They would arrive in April or May and leaving for the Caribbean by mid-November.
Nowadays, with larger and better-equipped vessels, a year-round offer is increasing in popularity.
The main cruise season starts in spring (mid-March) when the daytime temperatures and hours of sunshine are comfortable.
The peak of summer (July to August) can be extremely hot with temperatures frequently over 35°C (95°F), it is also the peak of the European summer holidays.
Early autumn (September) is similar to spring in terms of temperatures. You might get a couple of thunderstorms and rain falls in short spells over autumn. On top of that, the Mistral (a strong wind) will be blowing during September.
My preference is travelling the Western Mediterranean in April and June, just before the crowd and when the sun is still a little temperate.
Most cruise operators will offer Western Mediterranean almost all year round by changing the various ports of call. With a wide variety of ports, it is easy to find attractive cities all year-round.
The average temperatures in the Western Mediterranean do vary greatly throughout the year, from just above 0°C (32°F) to highs of 35°C (95°F). There is a very low chance of rain or snow throughout the year.
Spring (March to May)
Spring is the second busiest time for travellers, when temperatures will range from 15°C (59°F) to 26°C (79°F), with warmer days toward the end of the season. You will find an average of 3 to 4 days of rain per month. Temperatures and humidity make the season feel moderate.
Summer (June to August)
Summer is by far the busiest time in the Western Mediterranean. You will find little rain in summer, about 2 days per month, average temperatures between 23°C (74°F) and 32°C (89°F) with highs of 35°C (95°F).
Autumn (September to November)
Early autumn is my favourite time for visiting the Western Mediterranean, it is not to0 hot and tourism is much slower than summer. The temperature averages between 14°C (57°F) and 28°C (83°F). It will rain for 3 to 6 days per month.
Winter (December to February)
Cruise operators offer year-round itineraries to the Western Mediterranean including winter. Winter is very quiet, with very few tourists. Temperatures average 10°C (50°F) to 15°C (59°F). It will rain normally for just under a full week per month.
Same as the Eastern Mediterranean, there is a really strong wind in the Western Mediterranean around autumn, especially early September, but this shouldn't affect your cruise as modern cruise ships have great stabilization systems.
Major Ports of Departure on a Western Mediterranean Cruise
Barcelona, Spain
The port is 300m from the start of Las Ramblas, which leads into Barcelona. The Catalan capital is one of Spain's most colourful and cosmopolitan cities. It is all about the architecture!
Josep Tarradellas Barcelona–El Prat Airport (BCN) is 13 km (8 miles) to the South of the City.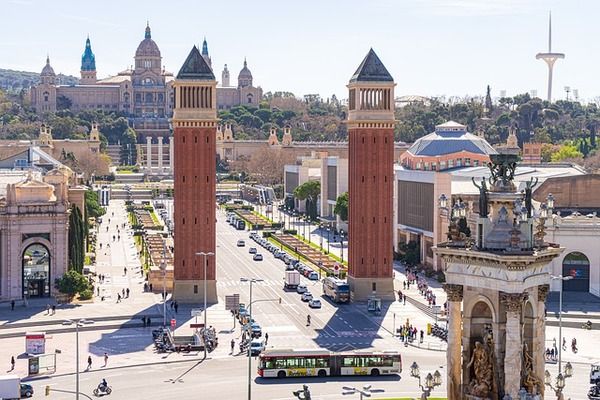 Genoa, Italy
Genoa is one of the biggest ports in the Western Mediterranean and the gateway to the Cinque Terre. The history feels alive in the city, especially in the oldest part. Genoa was the ruler over the Med in the 12th and 13th Century.
Genoa Cristoforo Colombo Airport (GOA) is 10 km (6 miles) west of the cruise terminal.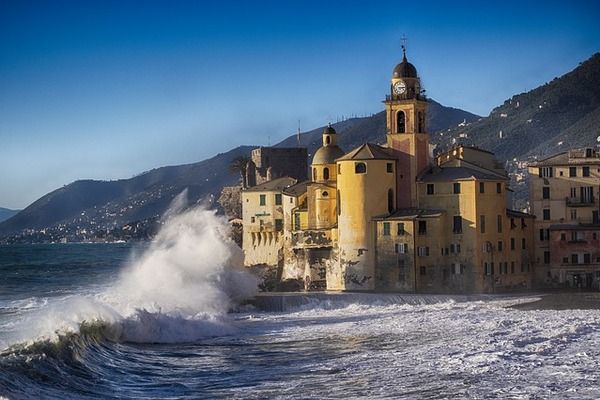 Civitavecchia, Italy
The port of Rome, Civitavecchia, and its surrounding area, is a destination on its own, but most travellers will head to Italy's capital city. With busy streets, elegant piazzas and the unmistakable Colosseum, Rome is on most travellers' bucket list.
There are two airports - Ciampino (CIA) is a small airport close to Rome but 85km from Civitavecchia; Fiumicino (FCO) is Rome's main airport which is 60 km from Civitavecchia and 35 minutes from Rome.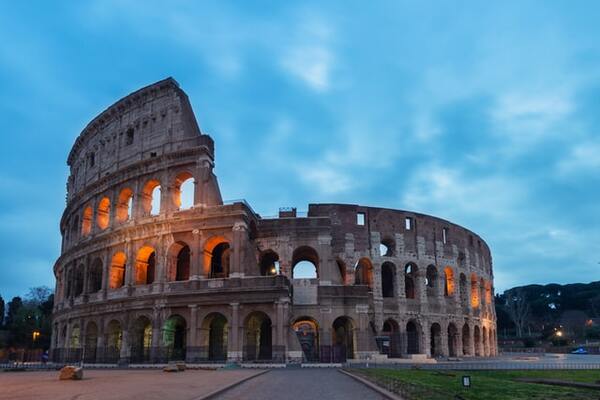 Marseille, France
A multicultural port city, with a vibrant Vieux Port (Old Port), where modern cruise ships share the space with luxury yachts and pleasure boats. Walk uphill to the Panier neighbourhood, where the original Greek settlement was established.
Marseille Provence Airport (MRS) is 30 km (19 miles) north-west from the port.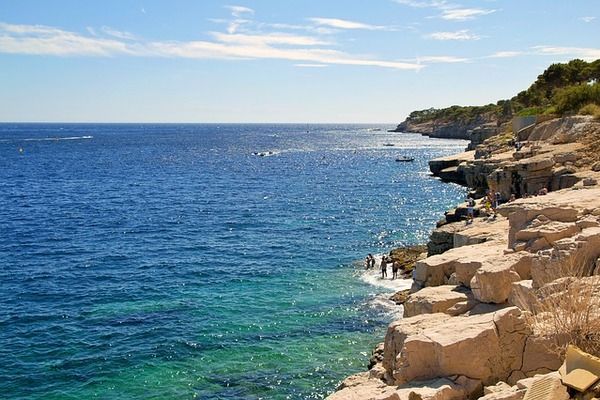 Palma de Mallorca
A great port for travellers choosing a Cruise and Stay option. Palma de Mallorca features a rich range of historical sites as the city was populated by the Christians, the Moors, Roman and Talootic people.
Palma de Mallorca Airport (PMI) is 11 km (7 miles) to the south-east of the cruise terminal.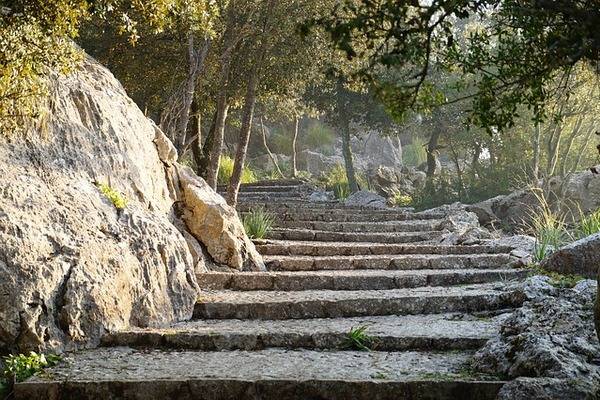 What are the Main Ports of Call for Cruise Ships in the Western Mediterranean?
The divide between the region of the Western Mediterranean and the Eastern Mediterranean is a line from Sicily, Italy down to Tripoli, Libya passing through the island of Malta.
Do note that some of the Eastern Mediterranean ports may also be featured in Western Mediterranean cruises. The Greek Isles among them.
There are over 28 popular ports of call in the Western Mediterranean to which you can cruise:
Major Western Mediterranean Ports of Call
Ajaccio on Corsica
Alghero, Italy
Almeria, Spain
Barcelona, Spain
Cannes, France
Cartagena, Spain
Catania on Sicily
Civitavecchia, Italy
Genoa, Italy
Gibraltar
Ibiza Town, Ibiza
Livorno, Italy
Mahon, Menorca
Malaga, Spain
Marseille, France
Messina, Italy
Monaco
Naples, Italy
Nice, France
Olbia, on Sardinia
Palma, Majorca
Portofino, Italy
Savona, Italy
St Tropez, France
Toulon, France
Tunis, Tunisia
Valencia, Spain
Valletta on Malta
What to Wear on Western Mediterranean Cruises
When packing for the Western Mediterranean, you are packing for a multi-city intensive journey.
Similar to the Eastern Med, a Western Med cruise will involve a lot of walking, so pack some comfortable shoes as a lot of the main attractions are not in the city and you might have to travel a while to get to them.
Camera, backpack, swimwear, sunglasses, sun hat, sun cream and causal clothes are also to be added.
Don't forget to take your flip-flops for a day at the beach when you have had enough of walking the cobblestones.
A light jacket is also a must as it can get cold in the Med in the evening.
For more: 20 Useful Items you Absolutely need to Pack for Your Cruise
Western Mediterranean Cruise Lines
Cruisers in the Western Mediterranean have a wide range of choices as all the major cruise lines sail in this region. The rule of thumb is that the big ships visit the main ports such as Barcelona, Civitavecchia (Rome) and Genoa, whereas the smaller ships will include less sizeable ports such as Portofino.
All the major cruise lines: Celebrity Cruises, MSC Cruises, Norwegian Cruise Line, Princess Cruises, Holland America Line and Royal Caribbean offer the Western Med in their normal schedule.
To attract more passengers and make a difference compared to the competition, these cruise lines will often place their latest and largest ships in the Mediterranean, so it becomes not only about the port but also about the ship.
Similar to the Eastern Mediterranean, for more of a European cruise feel, sail on Costa Cruises or MSC Cruises, both have roots in Italy and the onboard experience is properly European.
The Luxury cruises lines - Azamara, Crystal Cruises, Oceania, Regent Seven Seas, Silversea and Seabourn - will not only cruise in smaller ports such as Cannes, Capri and Portofino but will also offer slightly longer cruises. They even stay later at night for guests to enjoy a dinner al fresco in the port.
Who will Enjoy a Cruise in the Western Mediterranean?
The Western Mediterranean is one of the best introductions to what cruising is all about. The various ports on display offer a great variety of experiences - the closeness of most cities to the port makes it really family-friendly. The range of cruise itineraries allows it to be a great value for money holiday and most departure ports are serviced by a number of international airlines.
With the combination of culture, historic sites, architecture, shopping, bars & restaurants, family amusement and beaches, the Western Mediterranean is one of the most varied cruise destinations out there.
Some excursion highlights in the Western Mediterranean:
Sagrada Família in Barcelona
Monaco from Nice
Carthage from Tunis
Pompeii from Naples
Pisa and Florence from Livorno
Cinque Terre from Genoa
Vatican City from Civitacecchia
St Johns' Cathedral in Valletta, Malta
The region is becoming increasingly popular with families and a lot of cruise lines, such as MSC Cruises with their Family Club, will organise a treasure hunt in the various ports.
These excursions are designed to engage the entire family - both adults and children, so they will typically start a little later in the morning, be shorter in duration and give the entire family a purpose around the city.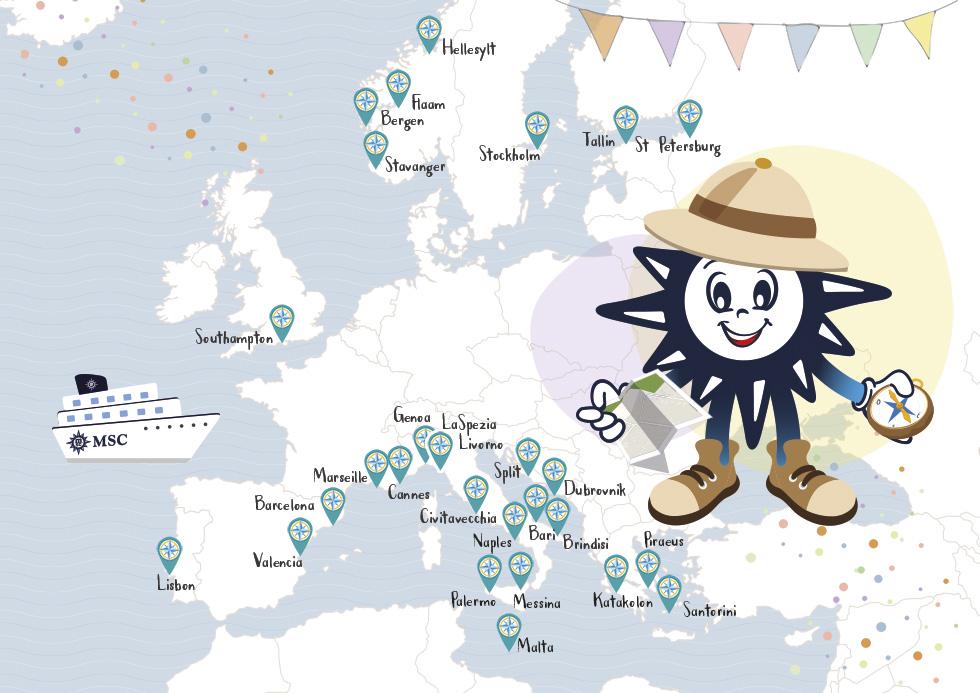 Shopping
Barcelona: the port is just 300 metres from the bottom of La Rambla and 25 minutes walk to the Ciutat Vella (Old City). You will find a labyrinth of shopping streets on the north side of Las Rambla. 1 km up La Rambla, visit the Mercado de La Boqueria, for any cheese, fish and meat produce. Walking further up La Rambla, you will get to Plaça de Catalunya where the impressive El Corte Inglés shopping centre awaits. This is the perfect place to buy cosmetics, jewellery and designer clothes.
Rome: Accessible from the port of Civitavecchia, Rome is on a par with Milan, which is the Italian capital of fashion. The main shopping street is Via del Corso and the streets surrounding it. For speciality shopping, you will find antiques on Via Margutta, design & fashion in Via Dei Condotti and visit Via Della Punga for small independent boutiques.
Some cruise lines will offer an excursion to the nearby outlet shopping centre outside Rome, the McArthurGlen Castel Romano Designer Outlet. A similar outlet is available outside Barcelona at La Roca.
Historic & Archaeological Sites
Rome's Colosseum is undoubtedly the most famous of the ancient monuments in the Western Mediterranean. It was opened by Emperor Titus in AD80 with a ceremony of games that lasted 100 days. It could hold up to 50'000 spectators. The Roman Forum was Rome's showpiece centre; it was a mix of vibrant public spaces, temples and basilicas. A visit to Rome would not be complete without a stop at the Vatican city, the Spanish Steps and St Peter's Square.
Naples is well known to be the birth of the Margherita Pizza. A 30-minute ride on the train will bring you to the Ancient Ruins of Pompeii. The city was buried in AD79 under a layer of lapilli (burning fragments of pumice stone) when Mount Vesuvius erupted. It was only in the 16th century that the city was rediscovered. Many villas have been restored and you can admire the original murals and paintings.
Tunis is the closest port to Carthage. When the Roman empire took over Carthage in 146BC, they made it the administrative capital of Roman Africa. Carthage has the largest bathing facilities ever built by the Romans, the Antone Baths. And many of the Roman temples, villas and theatres are still visible.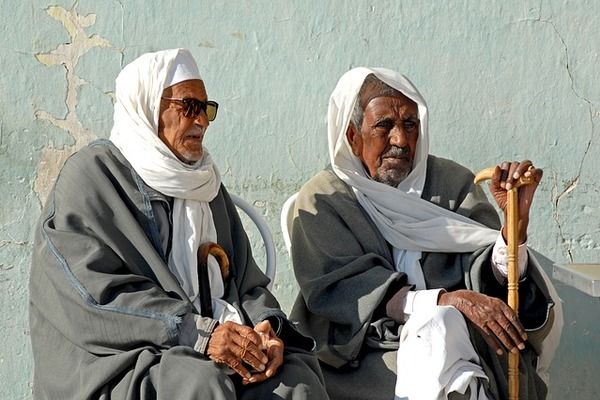 Water Sports & Beaches
Each port in the Western Mediterranean has a beach in or near the city.
Barcelona's beach is a stone's throw away from the port by Metro. For a more authentic European beach experience, take the train to the Costa Dorada or the Costa Brava.
Sardinia (port: Cagliari) and Corsica (port: Ajaccio) have some incredible beaches. You can find unspoiled coves that you can reach by local taxi. An alternative is to rent a scooter for the day, and explore the island and do "beach hopping". The water sport options are amongst the best in Southern Europe. The fabulous Poetto Beach is one of the longest stretches of sand in Italy and is fully integrated into the city of Cagliari.
Minorca, Mallorca and Ibiza, the three Balearic Islands, are known not only for their nightlife but for their long sandy beaches with great water sports. The nearby island of Formentera, a boat trip away from Ibiza, is also a great destination for beaches.
In the South of France, St Tropez has a four km (3 miles) stretch of sand just outside the town. The breathtaking Calanques de Cassis is accessible from Marseille and Cannes is all about the rich, famous and sophisticated waterside restaurants.
12 Things to Know Before You Go
Seasickness - passengers wanting to travel the Western Mediterranean either need to take one of the larger cruise ships with stabilisers or stock up on sea-sickness tablets - the water can be rough.
Cruise duration - most of the itineraries in the Western Med are 7 nights, with some cruise lines offering shorter weekend cruises.
Sea days - on a typical seven-night cruise, you will only have 1 sea day as there are a wide variety of available ports to choose from.
Size matters - bigger ships will be restricted to the more popular ports, such as Barcelona, Naples and Civitavecchia. Smaller ships can call in less sizeable ports like Cannes, Sardinia, St Tropez or Sorrento.
Long days - don't be too ambitious and book too many activities in the various ports. As most of the itineraries are port-heavy, if you jampack your schedule you will need two weeks off after your return to recover. Bring comfortable shoes for the many cobblestones.
Transfers - most of the key attractions are away from the ports they are linked to. Rome is about 1.5 hours from Civitavecchia and Pompeii is 30 minutes from Naples. If you don't book your excursion through the cruise ship, make sure you allow plenty of time to get back to the ship, they will not wait.
Book in advance - either directly with the cruise line or through your agent. The Western Mediterranean is one of those itineraries where you must book your shore excursion in advance. Most attractions are so popular that you will miss them if only booked last minute. You can also do it yourself, but if so, make certain that you have a proper game plan not to miss anything.
Tenders - smaller ports will often require you to take a tender to go ashore. This is for Monaco, St Tropez, Sorrento and Cannes. If you have limited mobility keep this in mind.
Preparation - there is a lot to see in the Western Med ports of call, so spend some time preparing your itinerary. It will take the pressure off onboard when you know you have your time planned out in advance.
Pickpockets - few visitors in the Med have not heard a story of a friend being pickpocketed. Barcelona and Marseille are known to be pickpocket heaven. Leave your valuables on board your ship and use your debit/credit card as much as possible.
Eat local - a Margherita in Naples, a Bouillabaisse in Marseille, a Carbonara in Rome or Tapas in Barcelona - all this with European wine and you have an amazing experience.
Water - carry water. In summer the Mediterranean gets very hot.
Typical Western Mediterranean Itinerary
A Western Mediterranean cruise offers a great variety of activities, beaches and sights.
The itineraries are intensive with the number of ports, focussing mainly on ports in Italy, France and Spain with a few detours on the way. These include the Canary Islands; Tangier and Casablanca in Morocco; La Goulette and Tunis in Tunisia; Gibraltar and Monaco; or the island of Corsica and Sardinia.
Some cruise lines are now offering the option of embarking at almost any of the ports of call in the Western Med.
The Western Mediterranean itineraries can be split into 5 main types of itineraries:
Seven nights in Italy - this itinerary will leave Genoa or Civitavecchia; it will have one day at sea and sail down the coast of Italy, including Naples, Palermo; it will often stop in Valletta, Malta, also cover Genoa and Civitavecchia, when not departing from the city. It might include Taranto and La Spezia. When sailing on a smaller ship, Portofino on a tender and other smaller ports might also be on the cards.
Seven nights in Western Med - this itinerary will leave from Barcelona, Genoa, Civitavecchia and Marseille. This sailing will include most of those ports in the itinerary. It will normally include 1 sea day, and 5 ports of call. As part of these stops, the ship will often call at one of the islands: Palma de Mallorca, Corsica, Sardinia or Ibiza as an alternative to one of the main cities.
Less than seven nights - few cruise lines offer this option, but Azamara, MSC Cruises, Costa Cruises and Oceania do. They are designed as a European getaway, where embarkation will often be in Barcelona or Genoa and will stop in the main ports along the coast of Spain and France.
With Eastern Mediterranean - Very popular with luxury & ultra-luxury cruise lines, itineraries will either traverse the entire Mediterranean from Barcelona to Piraeus with the Greek Isles, whilst others will start from one side of Italy, for example Genoa or Civitavecchia, and sail around Italy to disembark in Venice.
Transatlantic sailing - These will often start in Barcelona, Genoa or Venice, stop along the way in the various Western Mediterranean ports as well as in the Canary Islands and /or Morocco before sailing to the Caribbean. These transatlantic sailings are called repositioning cruises or Grand Voyages and take place between April & May (Caribbean to the Med) and September & October (Med to the Caribbean or Africa).
Author: Alex Schwager | 22 March 2021 (Last Updated 23 March 2021 13:00)
Don't forget to share this page!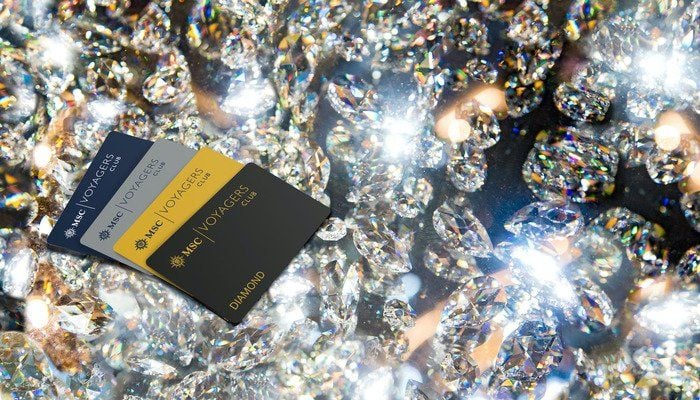 MSC Cruises
Everything you need to know about MSC Voyagers Club program
MSC Cruises Voyager Club is an excellent way for loyal cruisers to get rewarded. The line has revamped its program in May 2022, focusing on offering...