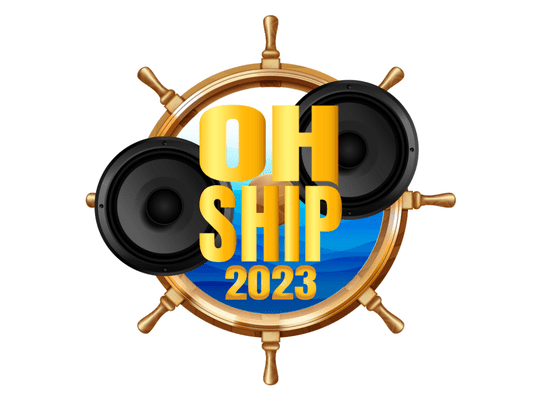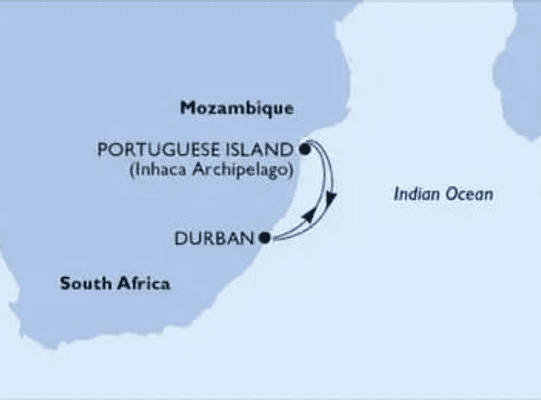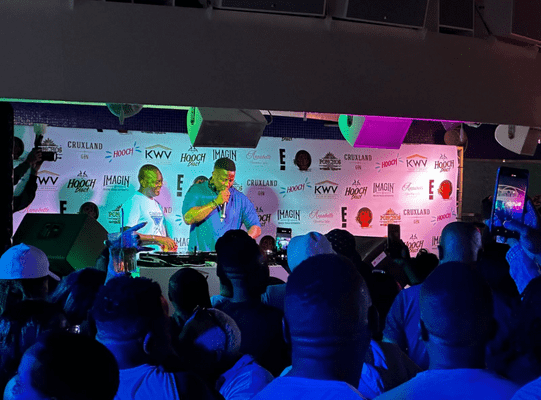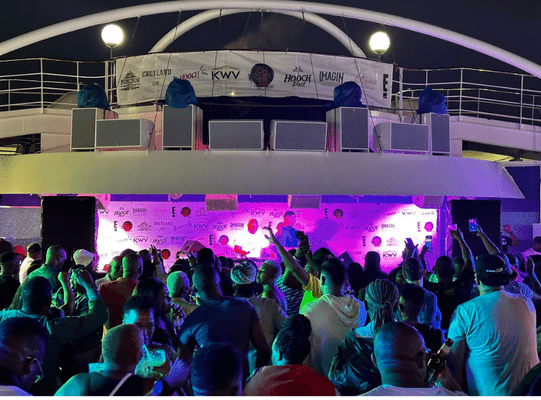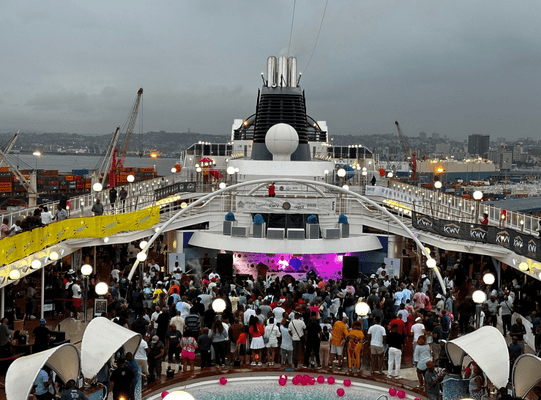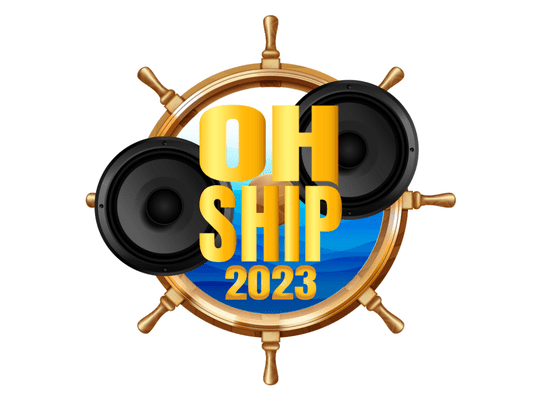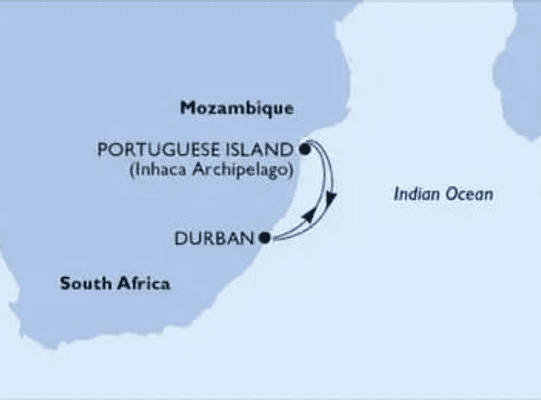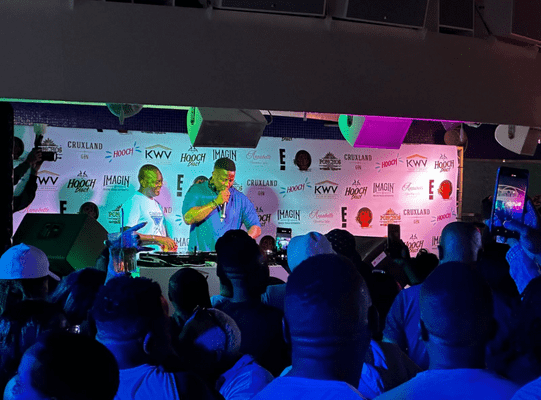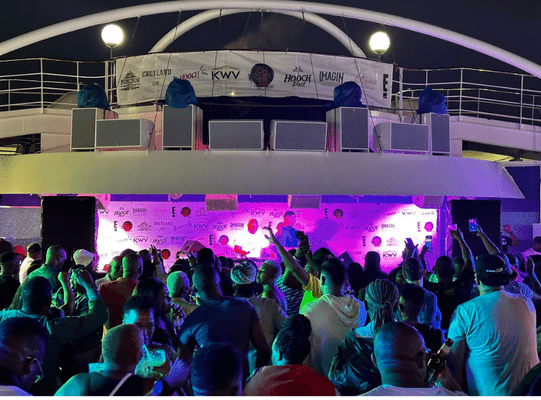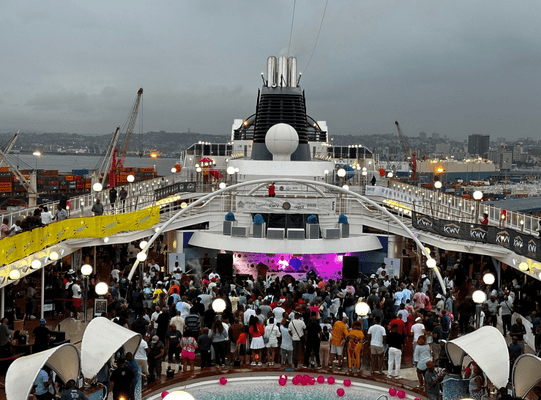 4.7/5 by thousands of cruisers to Portuguese Island
Oh Ship Cruise 2023 – 72 hours of non-stop entertainment with SA's Hottest DJ's
Oh Ship 2023 is the ultimate party cruise, a spectacular summer weekend event on a luxury cruise liner in the middle of the Indian Ocean! A 3-night cruise from Durban to Portuguese Island and back.
All your meals, accommodation & entertainment included
Have the time of your life and let loose
A NEW ship and an all NEW Oh Ship thats BIGGER and BETTER


Oh Ship - THE ultimate party cruise
Feel like a VIP for 3 nights partying
Cruise to an amazing uninhabited Island in Mozambique.
Be part of an incredible party atmosphere
All meals and entertainment are included on and off the ship.
Dance the night away with your friends.

4.7/5 by thousands of cruisers to Portuguese Island
The most exciting cruise you will ever go on, in the Indian Ocean
What makes Oh Ship the ultimate party cruise is the combination of its luxury setting, top DJ's and entertainers, and its inclusive atmosphere.
The cruise sets sail in the middle of the Indian Ocean, providing a breathtaking backdrop for the party-goers on board.
And with world-renowned DJ's spinning tracks all weekend long, as well as comedians and other entertainers keeping the crowd amused, there's never a dull moment on Oh Ship.
Add to that the fact that all the entertainment is included, and you've got yourself 72 hours of non-stop fun and partying!
Whether you're looking to let loose and have some crazy fun, or simply want to kick back and relax with your friends, Oh Ship 2022 is the ultimate party cruise.
DJ lineup on the 2022 Oh Ship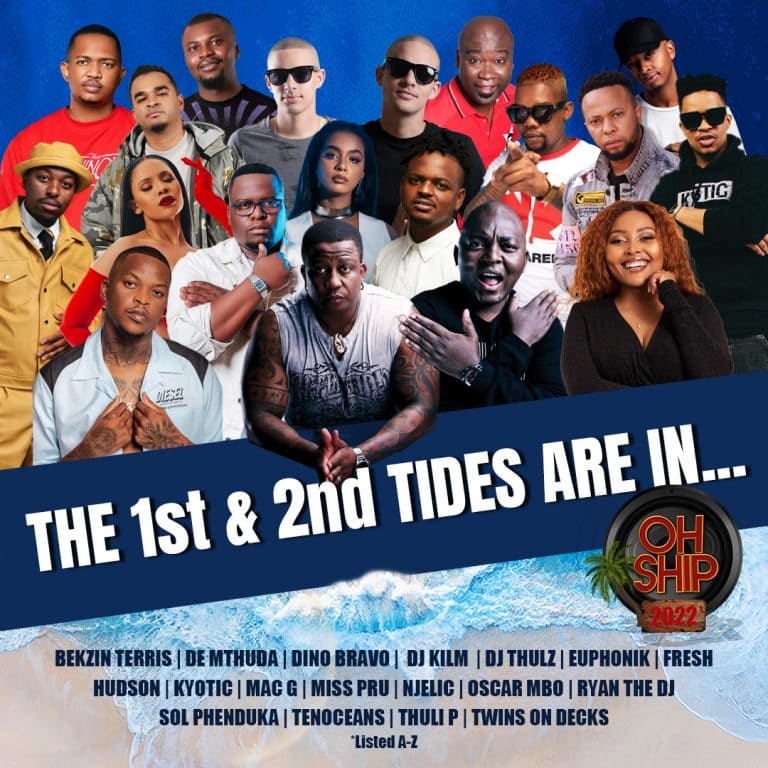 Typical 3 nights / 4 days to Portuguese Island itinerary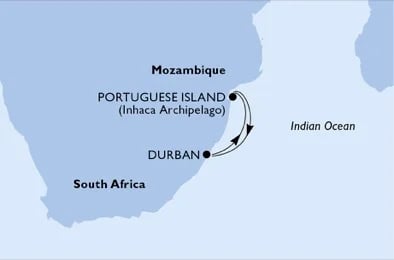 Friday - Departure from Durban
Ship leaves at 20:00 PM
Checkin closes at 17:30
Saturday - At Sea
Enjoy the MSC Orchestra
Sunday - On Portuguese Island
From 08h00 to 16:00
Monday - Return to Durban
Ships arrives at 10h00 AM
Where is Portuguese Island?
Portuguese Island is off the coast of Mozambique, in Maputo Bay between Maputo and Inhaca Island. It is situated in the Indian Ocean about 600 kilometres from Durban.
Portuguese Island was discovered by Vasco da Gama in 1498 during his second voyage to India. The island was named Ilha de Santa Cruz - the Christian Holy Cross Island - and was the first territory in Africa to be colonised by Europeans.
The history of Portuguese Island is a rich one, with many interesting facts about its discovery, settlement and development. Vasco da Gama himself spent three weeks on the island whilst he replenished his water supplies before continuing on his voyage back to Europe.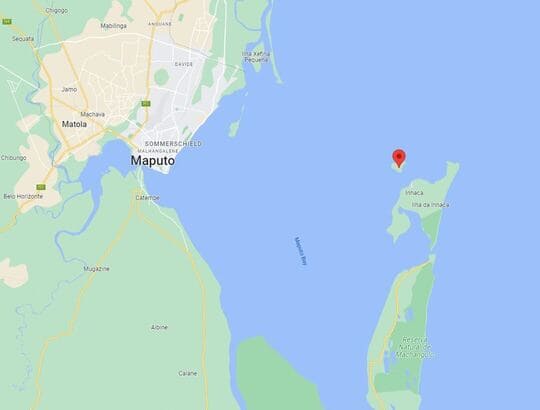 Your MSC Cruise Ship: MSC Orchestra
The MSC Orchestra is 92,409 tonnes, 2,550 passengers with 1,014 crew members. She is owned by MSC Cruises and is sister to the MSC Magnifica, MSC Poesia and MSC Musica. The Orchestra was in SA during 2019/2020 & replaced the MSC Musica during the 2021/2022 season.
2 Main Restaurants (L'Ibiscus & Villa Borghese)
1 Buffet Restaurant (

La Piazzetta)

1 Speciality Restaurant - Shanghai

($/€)

1 Theatre
2 Lounges
16 Bars
Casino
SPA with treatments rooms
Boutiques
Card Room & Library
Children Playroom
Mini-Golf

What is included in your Cruise Fare
All meals in the two main dining rooms, the buffet and selected other eateries.
All shows in the theatre and other venues are included!
Speciality Restaurant ($/€) for a unique dining experience!
Shop 'til you drop in the duty-free shopping gallery ($/€)!
Get your reading on in the library & game room
Keep the little ones entertained with our award-winning kids club for all ages
Service fees /gratuities are included so you don't have to worry about a thing

Accommodation in well-appointed cabins - as a crusie vacation is all about spoiling yourself

Water, coffee and some juices are included in certain areas of the ship

Most on-board activities such as group games, competitions, quizzes, and crafts classes are included - something for everyone to enjoy

No entrance fee for the disco / nightclub - let's get this party started!

All evening shows are free to enjoy
All drinks beyond water, tea, coffee and selected juices in the buffet
Shore Excursions
SPA treatments & access to SPA area (Subject to experience)
Wifi (unless specified otherwise)
Casino, photos, shops
Service fees (please check - it is INCLUDED in some markets)
Aditional Kids activities
Number 1 holiday destination
for South African
I HAD A BLAST!


I was so excited when a friend invited me to the Oh Ship party cruise. It was going to be the ultimate party experience! And it did not disappoint. There was music, dancing, and drinks galore. I had a blast!

Phumzile Ntombela
Cruised in January 2020
BEST TIME EVER!


I had so much fun, and I met so many amazing people. It was like one big party on the high seas! I spent most of my time lounging by the pool. But when night fell, the real fun began. I just had the best time.

Nozi Hadebe
Cruised in November 2019
Learn more about your cruise to Portuguese Islands - [FAQ]
No, you don't need to be vaccinated for a Oh Ship 2022, destination - Portuguese Island, Mozambique Cruise. However, if you're not vaccinated, you will be required to take a PCR test before boarding the cruise ship. If you are vaccinated you will need an Antigen test. Both tests within 48 hours of departure.
Read more in the FAQ about what is required to embark on an MSC Cruise from South Africa
Oh Ship 2023 - 1st to the 4th December
on MSC Splendida
The ultimate party cruise awaits you on the OH ship in 2022!
Don't know where to start?
We love cruising and want to help you find the perfect cruise for you. So let us do all the work for you – we know everything there is to know about cruising!