One of the best things about taking a cruise is that you only have to unpack once, even whilst visiting multiple destinations.To add to this, all your food, entertainment and accommodation is taken care of.
We know how daunting making the choice of your next destination can be, so to help you with this, these are our top picks!
Top 6 Cruise Destinations:
Caribbean
Mediterranean
Norwegian Fjords
Alaska
Hawaii
Southern Africa
1. The Caribbean
The Caribbean is, without a doubt, the most popular cruise destination in the world. No where else will you find so many cruise ships, based year-round, in one region.
One of the most popular itineraries would usually start in Miami, USA; and visit Ocho Rios, Jamaica; Nassau, Bahamas; George Town, Cayman Islands; Cozumel, Mexico; San Juan, Puerto Rico; and St Maarten in Philipsburg, among others.
Best time to cruise to the Caribbean: November and May; December to April is peak season
Related: Guide to Cruising in the Caribbean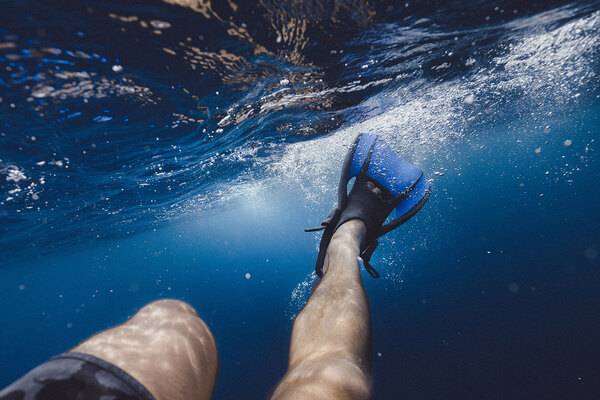 Photo by Jakob Owens on Unsplash
2. Mediterranean
Consider a cruise sailing in the Mediterranean, with stops in Italy, Greece, France, Spain, Portugal and other Mediterranean countries.
The Greek Islands are of the highlights of an Eastern Mediterranean itinerary, with historical ports like Santorini, Rhodes, Mykonos and lesser known cities such as Katakolon, Corfu and Heraklion.
The main departure ports for these itineraries are Venice, Italy and Athens, Greece.
Best time to cruise in the Mediterranean: April to November, with May to August being peak season
3. Norwegian Fjords
Nothing can replace the experience of cruising into a Norwegian Fjord, and watching the tall peaks of Norway plunging into the watery canals whilst you are sipping a freshly brewed coffee, and breathing in fresh Scandinavian air.
Offering a wide range of departure ports, a typical Northern Europe Fjord itinerary would include; Hellesylt-Geiranger, Molde Fjord, Olden in Norway; Helsinki, Finland and Copenhagen, Denmark.
Best time to cruise to the Norwegian Fjords: May to September. June through to August is peak season.
Related: Guide to Cruising in Northern Europe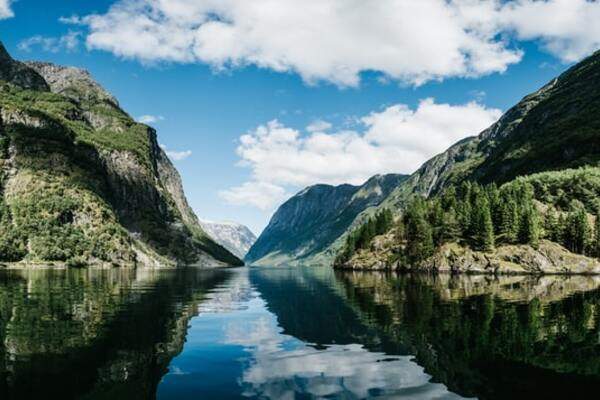 Gudvangen, Norway - Photo by Robert Bye
4. Alaska
The only way to witness a glacier breaking in two and falling into the ocean, is onboard a boat or ship.
Cruise ships have become one of the best ways to fully experience the breathtaking beauty of Alaska.
The main departure ports are Anchorage, Alaska and Los Angeles, USA. You can choose from a plethora of itineraries. The most popular would include ports like Skagway, Juneau and Ketchik, as well as various glacier view points when at sea.
Best time to cruise to Alaska: May to mid-September. June to August is the peak season
5. Hawaii
The Hawaii archipelago is composed of eight islands, each island so unique that visiting Hawaii on a cruise feels like docking in a new country every day!
The main port of departure is Honolulu, and most cruises will dock in the islands of Maui, Kauai, Lanai and Kahoolawe, amongst others.
Best time to cruise to Hawaii: December to April. December and January is peak season
6. Southern Africa
The Indian Ocean and Southern Africa is also another popular option for cruising.
Apart from Cape Town's iconic landmarks, these cruises dock in some less accessible ports, such as La Possession, Reunion; Walvis Bay, Namibia; Port Louis, Mauritius.
The coast of Mozambique is also one of the top attractions and tender ports such as Pomene and Portuguese Island, are just the epitome of the beach experience.
Best time to cruise in the Indian Ocean: October to April, with December and January being peak season.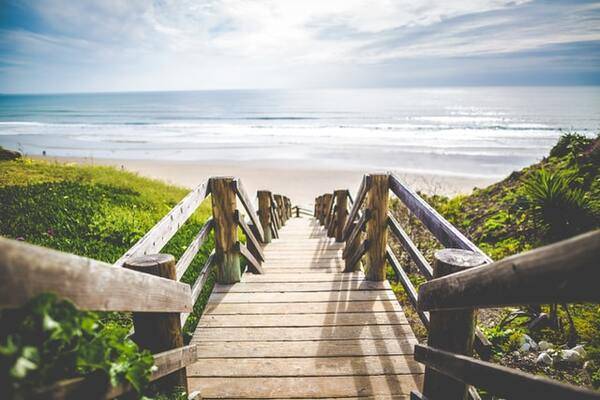 Photo by Khachik Simonian
Conclusion
There are many more destinations available to choose from, however the Caribbean, Mediterranean, Alaska, Southern Africa and Hawaii are our top 6 cruise itineraries, especially if it's your first cruise holiday!
First published 25 December 2020, updated 12 March 2021
Header image - Photo by Alex Meyer on Unsplash