Whatever bag you bring onboard, after leaving the bulk of your luggage with the porter on the shore-side, is a carry-on bag. Be it a shoulder bag, a backpack or a wheeled bag.
When you are planning your trip, the same question arises time and again - what to pack for my cruise?
And the most important question, what to pack in my cruise carry-on bag?
In this article we will answer some common questions on carry-on bags, the why / what / how many & size of the bags.
You can jump straight to the 12 Essentials You Need to browse through the list!
Do I need to pack a carry-on bag for my cruise?
It is not compulsory, but we recommend it.
The general rule of thumb is to pack in your carry-on bag anything that :
you need within a couple of hours of boarding the ship
you cannot live without
it would be a disaster if you lose it
any fragile or valuable items
Your checked-in luggage will get to your cabin anytime from early afternoon to after dinner.
The ship's crew have thousands of bags to deliver throughout the ship and this does take time.
You will want to enjoy your holiday from the moment you set foot onboard. Having some essentials will be important.
Packing a carry-on will also be helpful in the unlikely case of a missing luggage disaster. These might be the only personal items you will have for a couple of days.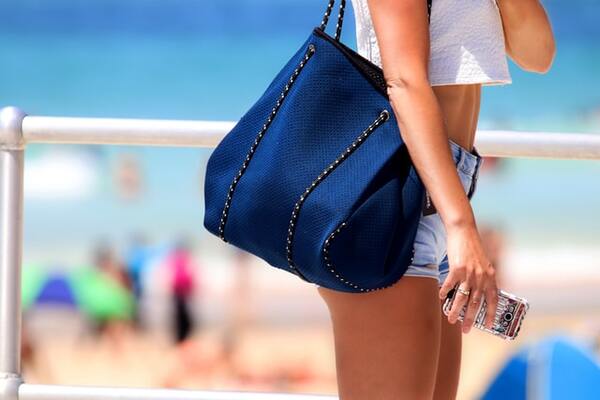 Photo by Debora Cardenas
What is the best carry-on bag for a cruise?
Everyone has a favourite bag, but there are no rules. I like to use a large tote bag with shoulder straps or a backpack.
The "traditional" beach bag is also very popular with a lot of veteran cruisers.
The right carry-on bag for your type of itinerary will also reduce the need for multiple bags.
For example, if my itinerary comprises a majority of excursions, I will opt for a backpack. If it is a beach focused itinerary, I will then use a tote bag.
How many cruise carry-on bags are allowed?
The standard limit is one bag per passenger. But the major cruise lines are not as strict as the airlines, so see it as going to a hotel.
It is your means of transport that will often dictate your limit. In the case of flying, the airline will.
Yet, even if the cruise lines for the most part do not enforce the limit, do you need (or want) to drag more than one piece per person through the terminal and across the ship?
What is a standard cruise carry-on bag size?
The official answer is that airline carry-on size applies on a cruise ship: 36 x 22 x 56 cm (9 x 14 x 22 inch).
We have found that most of the cruise lines are not strict regarding your carry-on bag size. As long as you can move your bag with ease throughout the ship, without being reliant on the staff for assistance.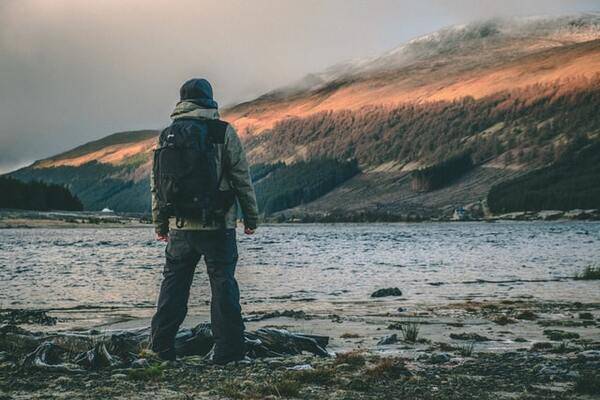 Photo by Daniel Atkins
15 things you need in your cruise carry-on bag
1. Passport / government-issued identification
How many times have I seen passengers arriving at the check-in without a passport. All their documents were either left behind or packed into their checked-in luggage.
To retrieve any items out of your luggage after it has gone through the porters, is a big operation, trust me...
Without these documents, the ship will deny you access to board, as these documents are the only way to identify yourself at check-in.
2. Any important documents
The important documents that should be in your carry-on bag:
your policy number and insurance details
your cruise boarding ticket
emergency contact details
any other identification documents that you need
3. Credit card, debit card & cash
To simplify the cruise embarkation process, register your credit card during your online check-in.
On board, you will be using your cruise card as payment method.
Keep all your valuables with you at all times when you board your cruise, including your wallet.
4. Medication & toiletries
The last thing you want is to not have your prescription medication on hand when you need it the most. Remember that your checked-in luggage can take time to get to your cabin.
The medical centre has a very limited amount of medication (at a hefty price). And why buy your Advil or Tylenol from the shops if you don't have to!
For the same reason, your toothbrush, deodorant, hairbrush etc. should come with you. Contrary to airlines, ships don't limit the size of liquid containers.
After a long trip, you might want to take a shower before dinner.
A tip: bring a toiletry bag that can you can hang. The cruise ship bathrooms have a minimal amount of space.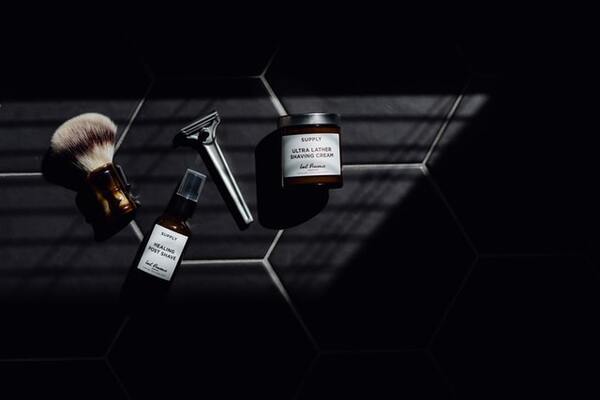 5. Bathing suits & flip-flops / slops
Once onboard, you will only get access to your cabin after an hour or two. And get your check-in luggage much later.
In the meantime, you might want to spend some time relaxing by the pool, so why not do so in a comfortable outfit?
Related: Choosing your Perfect Cruise Holiday
6. Phone, computer & camera
Electronic items, such as tablets, laptops, cameras and any fragile or "attractive" equipment, are to be part of your carry-on bag. Remember your charging cables too!
Especially if you are not keen on anyone stealing them!
You might also want your camera or your phone on deck for the sail-away photo and the last call to your mum.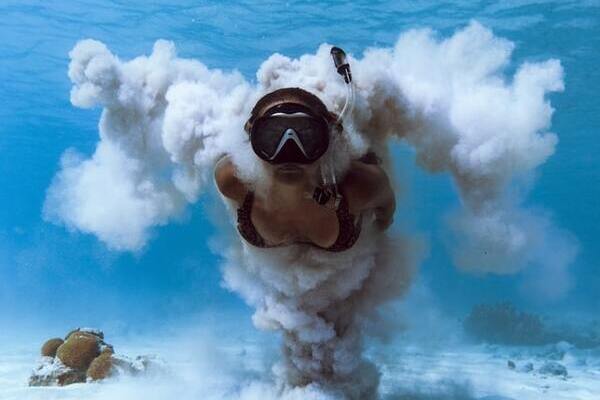 Photo by Israel Gil on Unsplash
7. Jewellery & other valuables
The first question should be ... do you really need this jewellery or those valuables for your cruise holiday?
And only if the answer is yes, then make sure you pack them in your cruise carry-on bag.
8. Spare outfit
Since you might only get your luggage much later - even sometimes after your dinner - why not carry a spare outfit for your first day?
This can also be handy if you are travelling from cold Boston weather to sunny Florida.
For this mere reason, most first nights are usually casual dining.
The bonus, if your luggage gets lost (either by the cruise ship or the airline), having a change of clothes, underwear and socks will make the world of difference.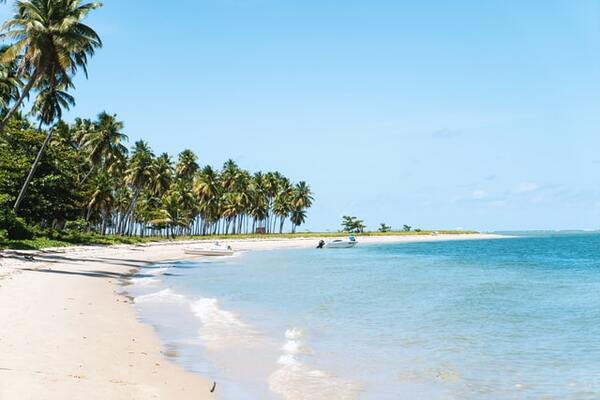 Photo by David Emrich
9. Sunglasses
You will want to pack your sunglasses in your carry-on. The reflection of the sea can be pretty intense out in the open.
10. Sunscreen & lip balm
As mentioned above, the reflection of the sun can be strong at sea, and the last thing you want is to look like a lobster. Don't forget some lip balm as the salt is a dehydrating agent and can be pretty harsh for those lips.
11. Kids stuff
Anything that your kids cannot live without has to be in your carry-on. Imagine if your checked-in luggage goes missing?
The embarkation queue can also be daunting, so keep some games, puzzles and drawing implements with you to keep them busy.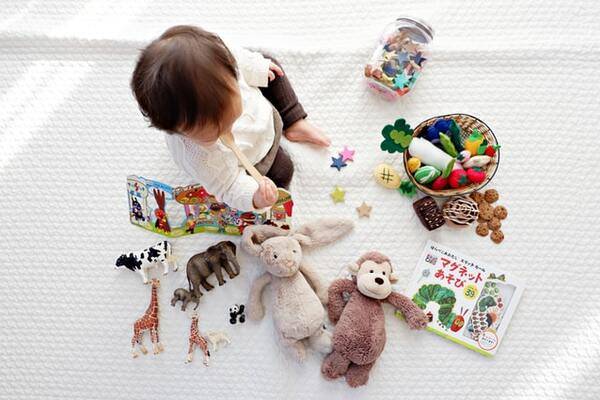 Photo by Shirota Yuri on Unsplash
12. Motion sickness prevention
Most passengers don't get motion sickness on cruise ships in normal sea conditions. Yet, in some cases, you might feel the effect of rougher seas.
I am prone to motion sickness, even on a flat sea! And here are my recommendations:
Ginger (as sweets or raw): they are natural and my go-to for mild nausea. I will always carry some on any of my trips.
Sea-Bands: these are also natural and very popular & reusable. Different sizes are available for adults and children.
Motion sickness patches (behind the ear): as stated on Webmd, the patch works by blocking some of the nausea signals to the brain. It is also helps to correct the natural imbalance produced by the motion sickness.
Medication: your pharmacist or doctor can recommend various medications. Some off-the-shelf options are Dramamine (non-drowsy), Hervert or Bonine. Have some handy, in case.
13. Power strip (no surge protection)
Most cruise ships have only 2 electric plug points in the cabin.
For many of us, we travel with a few pieces of electronic equipment. In this case, a short power strip will come in very handy.
The ship will not allow you to board with your power strip if it has surge protection, so make sure you buy one without this.
14. Book
Reading a book while lying on a deck chair is one of the best ways of starting your holiday.
Especially when waiting for your luggage to arrive at your cabin.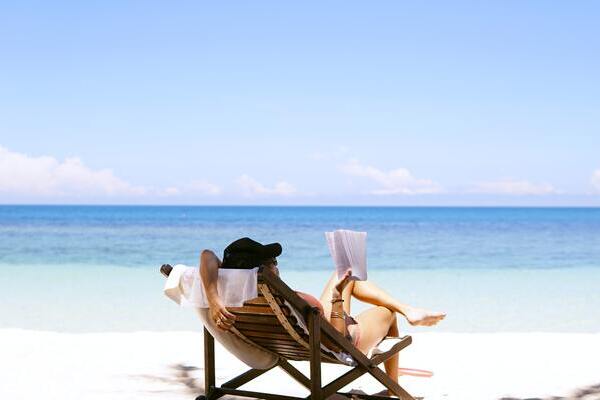 Photo by Chen Mizrach on Unsplash
15. Hand sanitiser or hand wipes
With so many passengers crossing paths, washing your hands becomes very important.
Water and soap are not always available, some wet wipes or hand sanitiser can do the trick in the meantime.
What not to pack in your cruise carry-on bag
Anything flammable
Live plants
Drones
Pool Floats
Weapons or sharp objects
Any beverage - some of the cruise lines will allow some sort of non-alcoholic beverage
Anything illegal
To summarise
And there you go, our recommended list of things to pack in your cruise carry-on bag.
We recommend to keep it small, light and manageable, as you will have to carry this bag through all the embarkation queues and for the rest of the day until you reach your cabin.
Originally published 25 December, 2020, updated 04 April, 2021