For the majority of travellers, when dreaming about the ultimate tropical island destination, the one that comes to mind first above almost all others, is the Caribbean. This region is made of 30 island territories, with thousands of reefs, cays and islets.
A Little More About the Caribbean Islands
Some islands are best known for their scuba diving, stingrays and swimming with dolphins, whilst others for their white sandy beaches and resorts.
Due to so many historical influences, the Caribbean is unique. I have personally visited most of the islands, and it is really hard to pick one favourite, ... so here is my top 12:
1. Cuba, Havana
Since 1961, the US trade embargo has left Havana stuck in time. When walking the city of Habana, you will easily understand why Ernest Hemingway got inspired to writing three novels. Havana is like a good salsa, it is difficult to portrait it, you have to be prepared for a long, slow seduction experience.
When you have finally let go and emerge from this confusing puzzle, try a Mojito and a traditional Cuban Cigar!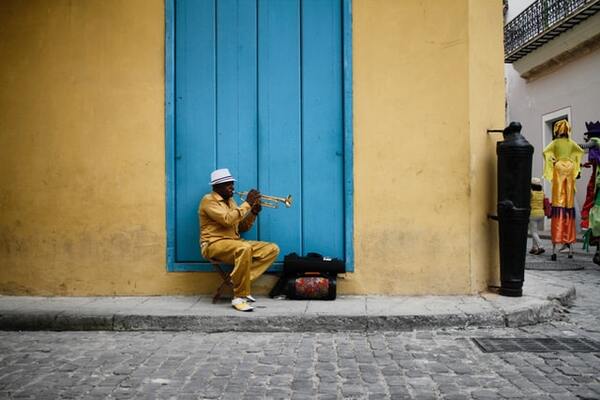 Havana, Cuba - Photo by Jessica Knowlden
2. St. Kitts & Nevis
The two Island nation has so much to offer, anchored by a single volcanic mountain, the tranquil Nevis' beaches are a true representation of this Authentic Caribbean Islands, a mixture between stunning white coral sand & volcanic brown and black beaches.
Saint Kitts, on the other hand, is larger and you can feel it. Not all is party and resorts, Brimstone Hill Fortress is a Unesco World Heritage Site and is worth the detour.
Saint Kitts and Nevis, are a real highlight of the Caribbean routes. Cruising to these volcanic islands is cruising to the true heart of the West Indies.
Related: Guide to Cruising in the Caribbean
3. Saint Martin / Sint Maarten
A tiny island with over 37 world-class beaches, Saint Martin is the smallest area of land and is divided into two nations.
The half-Dutch island is known for its nightlife, jewellery, casinos and rum-based drinks, while the half-French side, for its nude beaches, shopping, clothes and French / Indian Caribbean Cuisine.
You cannot visit Sint Maarten, without spending some time plane spotting on Maho Beach. The aircraft, on their final approach to land, approach at an altitude of less than 30 m above your head, a breath-taking experience.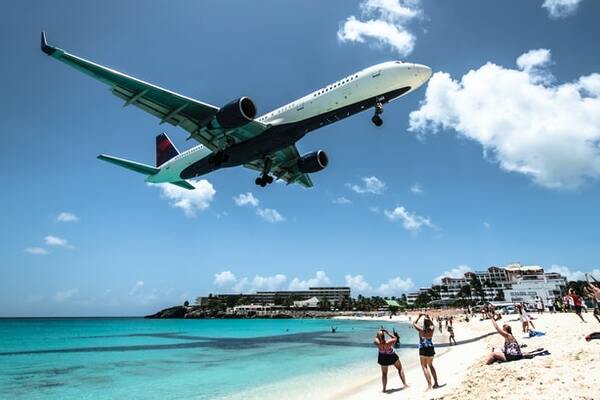 By Ramon Kagie
4. Barbados
If you have dreamed of swimming in turquoise warm sea, or suntanning on a white sandy beach, you have surely been dreaming of Barbados.
It is an island that has it all. In addition to the best beaches on the Caribbean cruising routes, you will find a Unesco World Heritage, some great surfing on the east coast, and sensational nightlife.
5. Honduras
Isla De Roatan is the largest of the Honduras Bay Islands. Located just off Mesoamerican Barrier Reef, the second-largest reef in the world. This island offers stunning white beaches, crystal water and a history of pirates, with the most popular of them, Sir Henry Morgan.
The government and the local population take great pride in the protection of their reef systems. They created the Roatan Marine Park to preserve the island natural resources.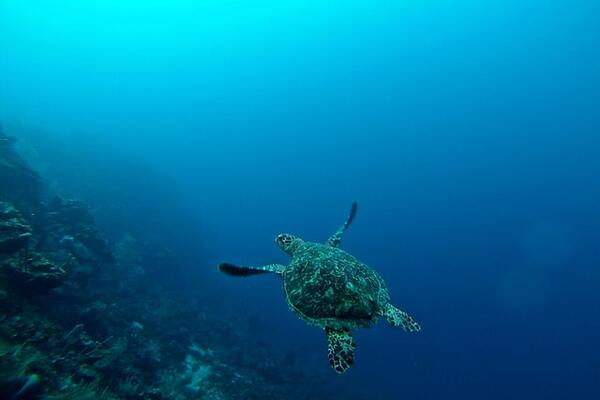 Isla De Roatan, Honduras - Photo by Erin Simmons
6. Grenada
Grenada's magnificent capital, Saint George is popular for it's captivating landscapes and artistic scenery. Being one of the most popular port-towns of the Caribbean, the city features a busy horseshoe shaped harbour.
Saint George, a constantly developing city, has several attention-grabbing monuments and historical buildings that provide a glimpse into the Mormon-influenced past of the city.
An added bonus is that Saint George has a fairly moderate climate, despite being backed by volcanic hills.
7. Cozumel, Mexico
For many cruise travellers, Cozumel is the gateway to the Mayan ruins of Tulum and a cruise back in time. The iconic temples are a relic of the intricate civilisation that was once established on the coastline of Mexico.
The year round visibility on the reef will delight divers and snorkelers, with some jaw-dropping marine life. For many, swimming with dolphins is another of the highlights of Isla Cozumel.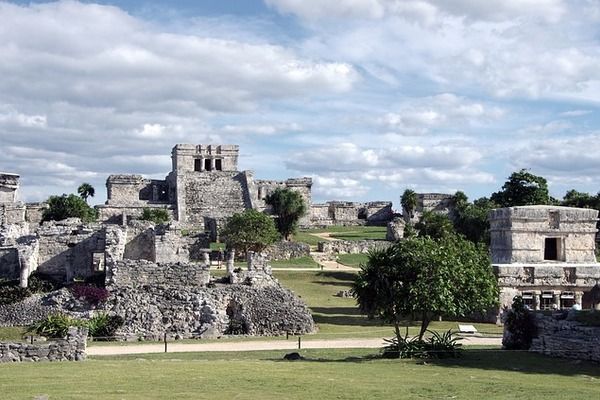 Tulum ruins, Mexico
8. Cayman Islands
The Cayman Islands is a paradise for snorkelling & diving fanatics. The biodiversity of the coral reefs and colourful fish directly off Seven Mile Beach, will leave anyone speechless. Walk jus a little further from the entrance and you will have plenty of space to soak up some sunshine.
When you are saturated by your vitamin D intake, head to the Heritage Garden in Queen Elizabeth 2 Botanical Park, where you can find some typical Caymanian farmhouses. Don't forget to try the Tortuga Rum Cake, hand-glazed with a five-year-old Tortuga Gold Rum.... I guarantee it is incredible!
9. Guadeloupe
Guadeloupe is a French Island nestled between Antigua and the Dominica Republic, in the Southern Caribbean. If you are after history, the Memorial ACTe is an incredible museum dedicated to colonialism and slavery. The tour will take through time, with a full sensory, emotional and thought-provoking experience.
Pointe a Pitre, the capital city, is also the highlight of most shopping addicts' Caribbean itineraries, as it offers French imported goods, including fashion, clothes, perfume, cosmetics and a range of local souvenirs, all duty-free.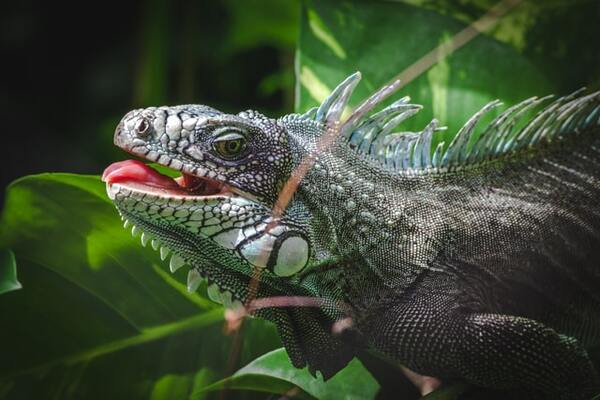 Famous Iguana from Guadeloupe Photo by Cédric Frixon
10. Antigua & Barbuda
Antigua is the true representation of the Caribbean, from Rum punch and bright colours houses, to perfect white beaches and locals whom greet you with wide smiles. If you manage to get off your towel, the historic English Harbour is worth a visit!
11. Puerto Rico
San Juan is a cultural multi-pot mixing American, Spanish and Caribbean history. First colonised by the Spanish in 1493, San Juan is the second-oldest European-founded settlements in the Americas.
With the port being so central, travellers can enjoy the beauty of the island by foot. Wander through the streets of this historic wonderland and stop at one of the amazing restaurants.
12. Nassau, Bahamas
700 islands and 2,400 Cays, mostly uninhabited, the Bahama islands are a maritime playground for vitamin D starved tourists. Nassau has become the most visited port in all of the Caribbean, thanks to its world-class beaches.
The Island has much more to offer than it's beaches. Take the time to explore the Historic District, which is the perfect port for a walking tour, as you can hop from one museum to the next. Make sure to visit the Graycliff Cigar Co, and watch the master craftsmen hand roll cigars on-site, while puffing on your own.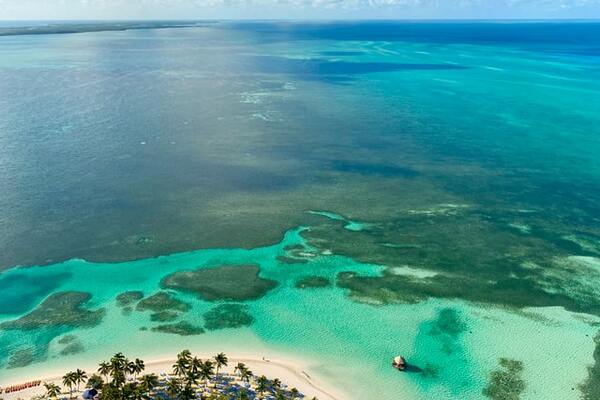 CocoCay, Bahamas Photo by Fernando Jorge on Unsplash
Hero Image: Îlet du Gosier, Guadeloupe | by Cédric Frixon
Article originally published 25 December 2020, updated: 12 March 2021