Most passengers can tell you a story about their first time arriving at the port, looking at this impressive vessel and feeling slightly overwhelmed.
As soon as you arrive at the port, the first thing to do is to take a deep breath, orientate yourself and locate your travel documents and keep them handy.
In many cases, the embarkation day for a cruise is often less stressful than air travel. To help you prepare for your trip we have outlined, step-by-step, the embarkation day process from arriving at the port to boarding the ship.
Remember that the cruise line crew are there to help and assist you to make the process as seamless as possible!
The below step-by-step guide can change depending on where you embark. For example, in Cape Town, South Africa you will go first through security and then through check-in, while in Venice, Italy, you go first through the check-in and then security.
Related: Ultimate Guide to Choosing your Perfect Cruise Holiday
1. Arriving at the Cruise Terminal
Unless you like to leave your holiday at the mercy of Murphy's law, we suggest that you fly the day before the start of your cruise if you want to avoid missing the ship.
The first thing that most passengers notice when arriving in the cruise terminal, is the busyness of the port. With an average cruise ship capacity of over 4,000 passengers, it is a lot of passengers to disembark and embark.
Fortunately the cruise ship does its turnaround once a week on average and it is a very well oiled operation. Signs and ground crew will clearly help you navigate your way through the cruise embarkation process.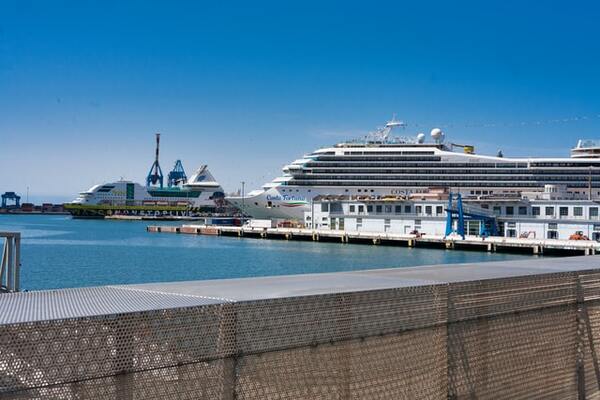 Photo by Daniele D'Andreti
2. Dropping off Your Luggage
Your first stop will be dropping off your luggage. Often the porters will help you with getting your luggage unloaded and carried to the drop-off zone.
The next time you see your luggage will be in your cabin.
Don't forget to put on your luggage tags before you arrive at the port, it will speed up the embarkation process greatly. It is also customary and a nice gesture to give a small tip to your porter.
Keep in mind that most cruise lines luggage policy limits passengers to 2 checked luggage pieces per person.
Read our packing list for your cruise carry-on bags and the essentials to take with you on a cruise for some top tips.
3. Security
When entering the cruise terminal, you next stop will be security. The security is very similar to the standard airport security, but often less intrusive than airports.
Don't push your luck and try to smuggle forbidden goods on board, the security team will find it.
After security, you will make your way to the check-in queues.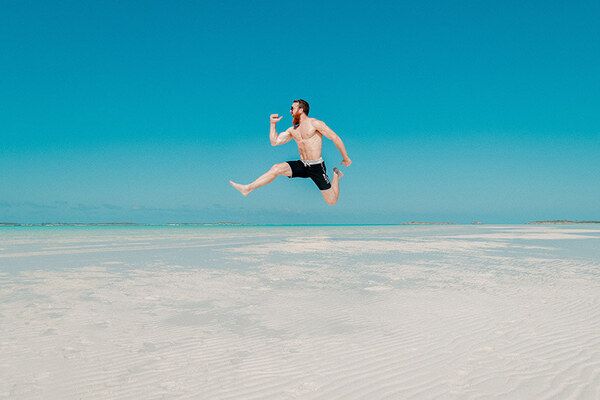 Photo By Jakob Owens
4. Check-in
Hopefully you have checked-in online. For most cruises, it not only speeds up embarkation time but in most cases, you cannot board the ship without having done this.
There are a few countries that do not offer online check-in, so do not panic if you are embarking at one of these ports.
For most embarkations, the check-in process happens in a very large room with dozens of check-in counters. You will stand in the queue until it is your turn to approach the counter.
Once you are in front of the check-in agent, the process is straight forward. You will be required to show your travel documents (in some countries you have to print your boarding pass); they will ask for your passport or ID; you may need to complete some paperwork and a health questionnaire (in USA & Canada) to make sure you are not a carrier of Norovirus.
It is also at check-in that they will check if you have the relevant visa for your cruise.
On some cruise lines, this is also the step that will require you to give your credit card details so it can be linked to your on-board room account.
When the process is done, you will receive you credit-card style room key that will allow you to get aboard, open your room and pay for your on board expenses.
5. Immigration
The immigration step in a cruise terminal is the exactly the same as any airport. Make sure you have your passport ready and .... smile!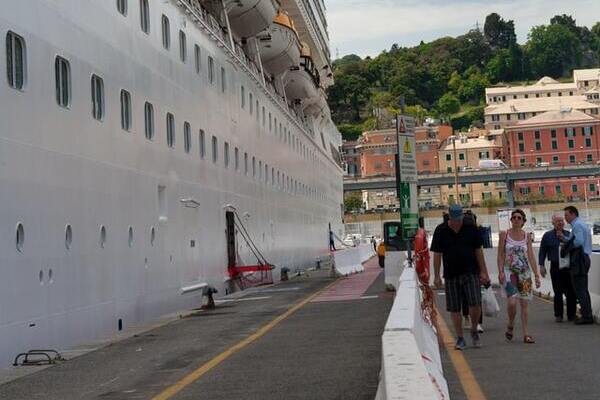 Photo by Daniele DAndreti
6. Getting On-board
Yay, you have made it, you are on-board! The walk to the ship might take a while depending where the ship is docked and how far away the terminal lies.
You will encounter a photographer that will want to take some embarkation photos. The photographer will not charge you to take them and you can buy them aboard later that evening.
Once you arrive at the ship gateway, the security will scan your card, so the crew know you are on-board, and in some cases, will ask you for your ID documents.
Every time you get on and off, security will scan your cruise card. This helps the cruise ship know exactly how many passengers (and which passengers) are on-board at any time.
7. Cabins Are Ready
Often your cabin is still being cleaned when you board the ship on embarkation day. While you wait for the announcement, why don't you explore the ship, have lunch or just hang out at the pool?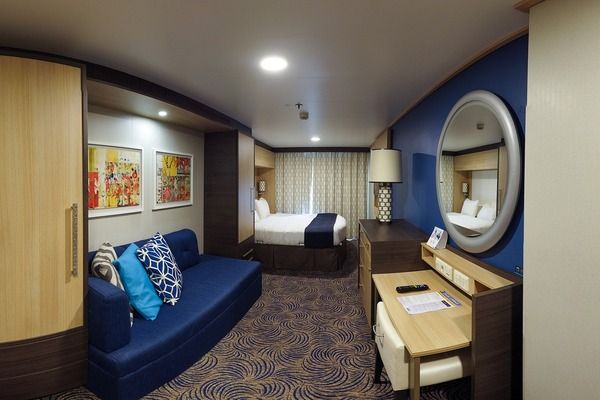 Picture by Larry White
8. Muster Drill
Later in the day, just before sailing, all passengers are required to go through the Muster Drill. This drill is very important to make sure all passengers are aware of what to do in case of emergencies.
And now the real fun begins!
Originally published Dec 25, 2020, updated February 23, 2021