How many times have we unpacked our bags and realised that something important has not made the trip with us, whether it is your motion sickness tablets or your special charger for the unique phone you just bought!
When deciding to pack for your cruise holiday, you are actually packing for three specific sub-trips: your flight or car journey to and from your departure; your cruise ship; and your port of call.
In some cases you can pack the same clothes for all sub-trips. Unfortunately sometimes you will need specific items.
A fair amount can be found on-board or at the next port, but not everything. We have listed here the critical items not to forget when you pack for your cruise.
Want to get some more insights? You can read what to expect on your embarkation day.
1. Emergency Contact List
Yes, you have saved all your information on your phone and registered it online when you booked.
But if your phone gets stolen or someone else needs to reach out on your behalf? Having a hard copy of your emergency contact details in your wallet or somewhere visible in your cabin can be a lifesaver.
2. ID Documents
We cannot enforce enough the fact that the last thing you do when you leave home is check that you have your travel documents on you. We have heard countless stories of passengers arriving at the port without a required visa, birth certificates or even their passports.
Make triple sure that you have all the required paperwork for each and every step of your cruise, especially the entry & exit formalities for the country you are visiting.
If you are missing any of the required documents, the ship will not let you on board. You can cry as much as you want but the ship's immigration officer will not budge an inch regarding your complaints.
For some extra security, make a copy of all these documents, adding your insurance policy to it in a separate location - this might save you… we never know…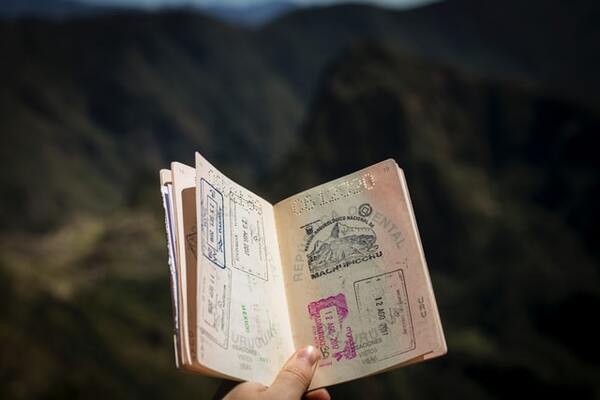 Photo by Agus Dietrich
3. Sundries
We recommend carrying a small first aid kit with medication for the common challenges that you might find travelling on a cruise, like a headache, anti-diarrhoea, upset stomach and some motion sickness medications.
Most of these are sold on-board, but the last thing you want to do when hugging the toilet is to have to walk to the other side of the ship!
Don't forget to pack some sunscreen and after-sun lotion, as the sun can be very treacherous, especially when sipping cocktails on the beach!
4. Sticky Notes
Don't laugh, Sticky Notes are a great way to leave messages in the cabin for your family when you are out.
You can also use them to inform your cabin steward if anything needs special attention in your cabin.
5. Adaptors & Chargers
Even if most cruise ships offer both European and North American plug points, most hotels don't.
We recommend that you carry an all in one world adaptor at all times, just leave it in your travel bag. It will become handy when your camera has 'died' and the plug is not the correct one.
It has happened to me, spending half a day in Venice, trying to find a charger for my laptop, before giving up. Imagine if it was my camera...
When packing your electronics, make sure you pack the charger at the same time and double-check that you got it all.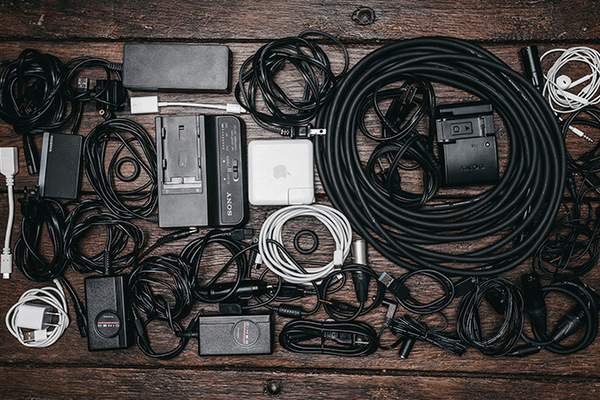 Photo by Nick Dietrich
6. Snacks
It is always a great idea to have some snacks on hand when leaving the ship, as you never know when next you will find a convenience store, especially if you are travelling with children.
Just be aware that the snacks have to be pre-packed and sealed in their original packaging, for you to take them off the ship, just throw a couple of them into your suitcase when packing.
7. Insect Repellent
No, you will not find a mosquito in the middle of the ocean, however, when the ship is in port, make sure you apply it often.
8. Appropriate Clothes
Pack your clothes according to your itinerary, but the minimum would be;
two bathing suits (you can wear one, while the other dries out)
cover-up/shorts when wandering around the ship after the pool
flip flops & closed shoes (most dining room will not allow flops)
a sweater (the ship has air conditioning and it can get chilly quickly)
smart casual / formal outfit (can depend on the cruise).
Forgetting any of your outfits might result in you having to purchase some overpriced clothing that you will never wear again.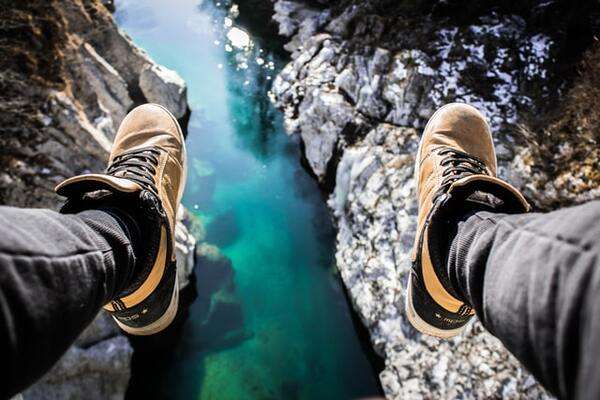 Photo by Marko Horvat
9. Laundry Bag
As soon as my luggage is delivered to the room, I unpack and store away the bags, keeping the laundry bag in an easily accessible part of the room.
Most cabins are small and this system helps to keep things neat and tidy.
10. Lanyard
This is a must, and not only for kids, as this will also come in very handy to avoid losing your cruise card.
Related: Choosing your Perfect Cruise Holiday
11. A Camera
Don't forget your camera or your phone, if you want to use it as a camera. Just make sure you have enough memory and the extra case if you need to use it underwater.
Some ships will rent underwater cameras in snorkelling destinations, especially in the Caribbean.
Related: Guide to Cruising in the Caribbean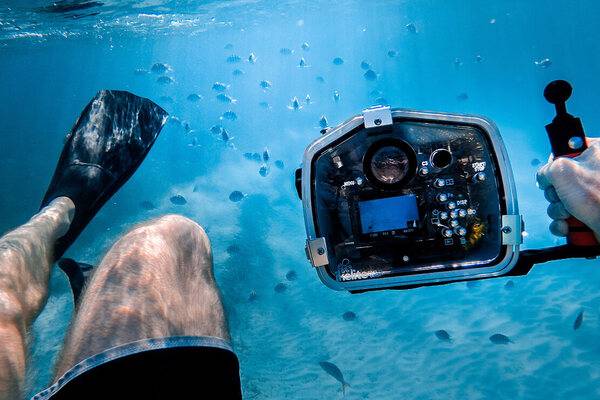 Photo by Jakob Owens
12. Toiletries & Medication
Even if many cruise lines offer complimentary conditioner and shampoo in the cabins, you might be in luck but most likely they are not the products that you use at home. Razor and shaving cream might also become handy on a longer cruise.
You might find the standard medication on board but with a hefty markup. For the prescription medication, the ship will only give them in case of emergency as they have a very limited supply of it.
It is imperative to bring your medication and enough to last your full length of stay. We recommend to add a few days supply, just in case.
Why not pack a travel-size air-freshener, you can't just open the window in the toilet and the ventilation is not always optimal!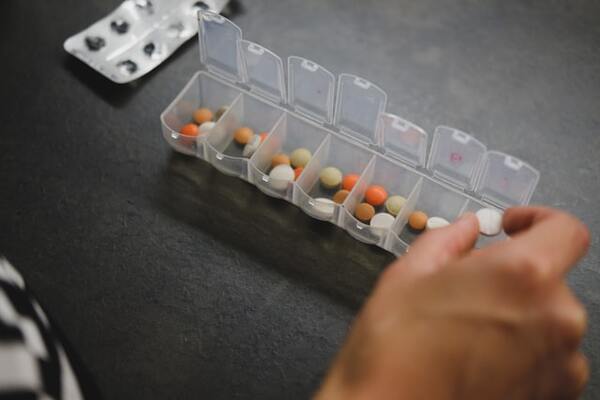 Photo by Laurynas Mereckas
13. Highlighter
You will get a daily on board activity in your cabin, so a highlighter is a great way to mark the activities you want to attend.
14. Beach / Small Carry-on bag
You want something to carry your items when you are leaving for a day trip ashore, to carry all your shopping back to the ship!
It also comes in very handy to carry all your beach items when on a beach-day shore excursion.
You also don't want to attract unwanted attention, so leave your expensive jewellery, watches and handbags at home and opt instead for cheaper attire.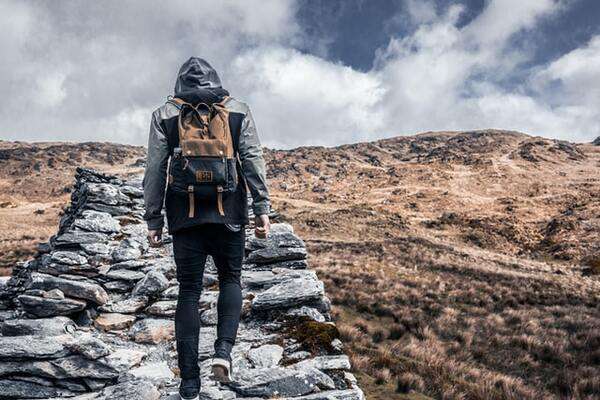 Photo by Andreas Wagner
15. Refillable Water Bottle
On every ship, you will find a water refill station. Take advantage of it and refill your own bottle to carry ashore and on-board to keep rehydrated.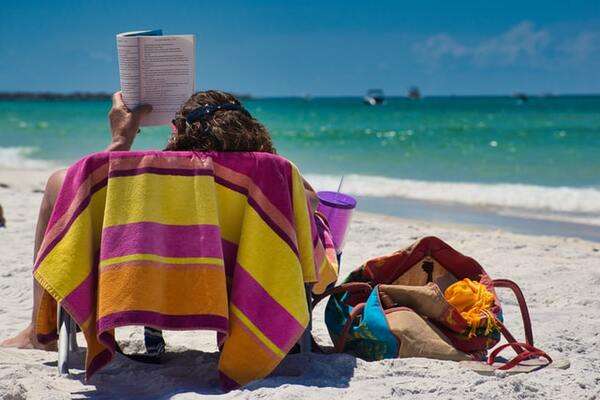 Photo by Craig Cameron on Unsplash
16. Bright Coloured Ribbons
On disembarkation day, you realise that the suitcase market is actually tiny. Everyone has a big black or dark blue suitcase that looks the same as yours. For ease of searching, have a clear big mark on your luggage, I use a flashy purple tag.
We also suggest having your own tag with your name and information visible attached to the luggage and one tag visible inside your luggage. This will help to identify your luggage if any of the tags are removed.
17. Binoculars
This is not a must-have, but depending where your cruise will take you, you will be glad you have a pair to enjoy a closer look of the pair of whales whilst you are on your balcony or on the deck.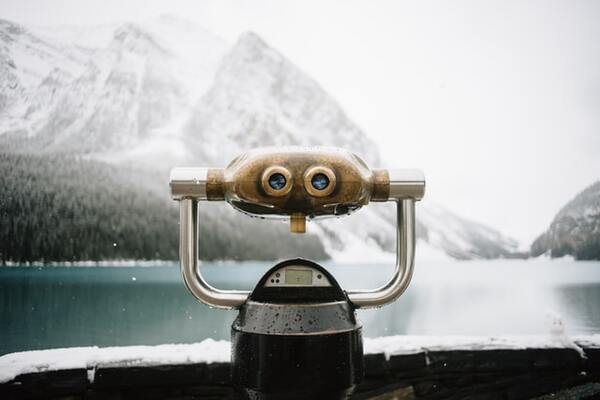 Photo by Shane Hauser
18. Tampons & Pads
Ladies, bring your preferred brand of pads and tampons on your cruise, even if you are not due. It is always a good addition to your first aid kit, especially when you cruise includes some exotic locations and lots of days at sea, where sanitary products might not always be available.
19. Wrinkle-free Spray
You will not find an iron in any of the cabins (fire safety hazard). If you need something ironed you can always ask the laundry, or bring some wrinkle-free spray to make sure you are as suave on board as you are at home!
20. Hand Wash Detergent / Stain Treater
The worst thing is to have your holidays ruined by a stain, bring some hand wash or stain treater to eliminate these stains on your clothing.
Conclusion
Regardless of your cruise, some things are to be taken on every cruise and we know too well how easy it is to forget the small things.
This is why we have put together this list of 20 things You Absolutely Need to pack for you to arrive on your ship slightly more relaxed!
Originally published 25 December 2020, updated 12 March, 2021