When you travel on a cruise, the cruise embarkation day can be one of the most stressful days.
The cruise terminal is often in organized chaos, what with the luggage tags being fitted to luggage through to passengers looking for their carry-on bag that has been misplaced.
And to add to the mayhem, you may be worrying about your luggage getting lost, how long it will take to get through security, when the muster drill will happen or simply where you can grab a drink.
It's not easy to stay calm when embarking on a cruise ship, but there are some things you can do to make your day easier and more enjoyable. Follow these 12 tips for stress-free cruise embarkation!
What is embarkation day?
What do you feel like when embarking on your cruise ship on a new adventure? A mixture of excitement and trepidation, perhaps.
Embarkation day is the first day of your cruise. It's both exciting to see where this trip will take you as well as scary not knowing what to expect on this first day of your cruise.
Disembarkation happens afterwards - whether it be an extra stop before returning home or staying overnight in a port city until flying out in the morning - but that doesn't make it any less important!
What time can you board your cruise?
You can always check on your itinerary to confirm what time the ship sets sail and when boarding begins.
Be prepared for an initial rush when boarding begins, as well as another at lunchtime.
Keep in mind that with COVID, most of the major cruise lines have now added specific cruise embarkation time slots for guests.
This means that you can be assured of a boarding time beforehand and not wait in line for hours, as it was sometimes done in the past.
Check your embarkation time on your cruise ticket to make sure you are on board before the check-in ends.
The check-in usually ends an hour to two hours before the ship sets sail, to allow the coast guard/immigration to clear the ship and the safety drill to have been effected.
So now that we have covered the basics, let's look at how we can prepare you to reduce your stress on your embarkation day.
Related: Choosing your Perfect Cruise Holiday
1. Have all your documents in order
How many times have I seen countless passengers, arriving at the terminal, only to discover that they have left their passport at home, or discovered that their passport has expired, or that they have forgotten to apply for the relevant visa!
It sounds as though it is obvious, but experience tells me otherwise! As soon as you book your holiday, make a list of all the required travel documents and double-check that you have all of them.
And don't forget to look at the validity of your passport and any relevant visas.
Once you have verified all your documents, keep them together in one place/section of your hand luggage that is easily accessible to you.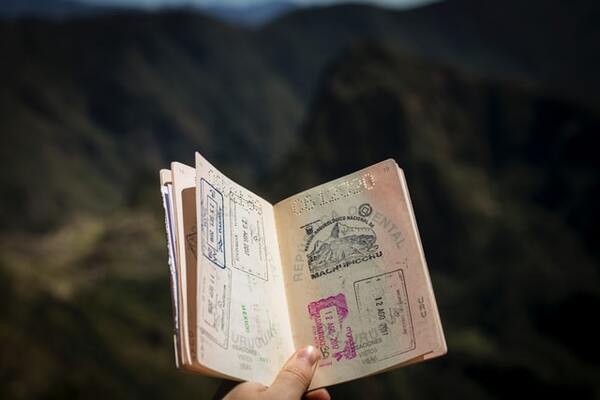 By Agus Dietrich
Nobody wants to be that person that at the last minute is frantically having to scuffle through all their stuff searching for a document.
We also recommend that you print your cruise boarding pass (you needn't print all the terms and conditions ) - this will be proof of verification pertaining to your booking just in case of any dispute.
I like to fill in my cruise luggage tag at home, and attach it to my suitcase, so that when I collect my luggage from the belt at the airport, I don't have to end up chasing porters at the terminal.
Before you leave home, make sure you again go through the list of all the required documents that you will need for your holiday. Ensure that all of them are in your cruise carry-on bag - from your cruise tickets to government-issued IDs to birth certificates to passports.
2. Arrive a day early
One of the most common reasons why people end up missing the ship on embarkation day is due to a delayed flight.
So, if you are flying, it is worth planning to arrive at the relevant port the evening before departure. This way you can simply relax and enjoy a stress-free dinner and a good night sleep before departure.
If you are driving, make sure that you have ample time to get to the port, factoring in things like road works, traffic jams and any other unexpected hazards.
This will also ensure you have a little extra time to sort out any unexpected hiccups should they arise!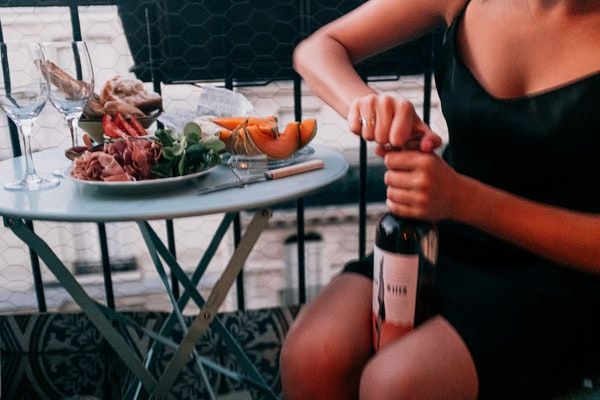 3. Pre-arrange or check in online
You should pre-arrange or book as much as possible online before your cruise:
Don't leave your visa to the last minute. Make sure it is all done and sorted way in advance - some countries take 2-3 weeks, others as much as 3 months to process a visa application.
When travelling to Canada or the USA (from outside) and you are eligible for the visa waiver program, make sure you have completed your ESTAs at least 72 hours before travelling.
Do your check-in online and on time, some cruise lines will not issue your boarding ticket if you have not done it.
Pre-book your shore excursions & drinks packages - there are two very good reasons why you should book these in advance. 1.These are often much cheaper pre-paid. 2. If they are really popular, the ship reserves the right not to offer the package on board.
Download the ship/cruise line app if they have one, you may have slow or expensive wifi on board. The apps often contain info and more that add value to your onboard experience. Things like the daily program, booking excursions, making onboard reservations, chat functionality with family and friends onboard etc.
4. Research all info about your transfers, or better still pre-book.
It can often be a case of too little too late to start considering your transfers when staring at the carousel in the baggage claim area.
If you are planning on using a local taxi, an uber, a hotel shuttle, a private transfer or even the cruise line transfer service, make your reservation in advance, or at the very least have an idea of which bus line to use.
This will alleviate panic and the awful feeling of being stranded.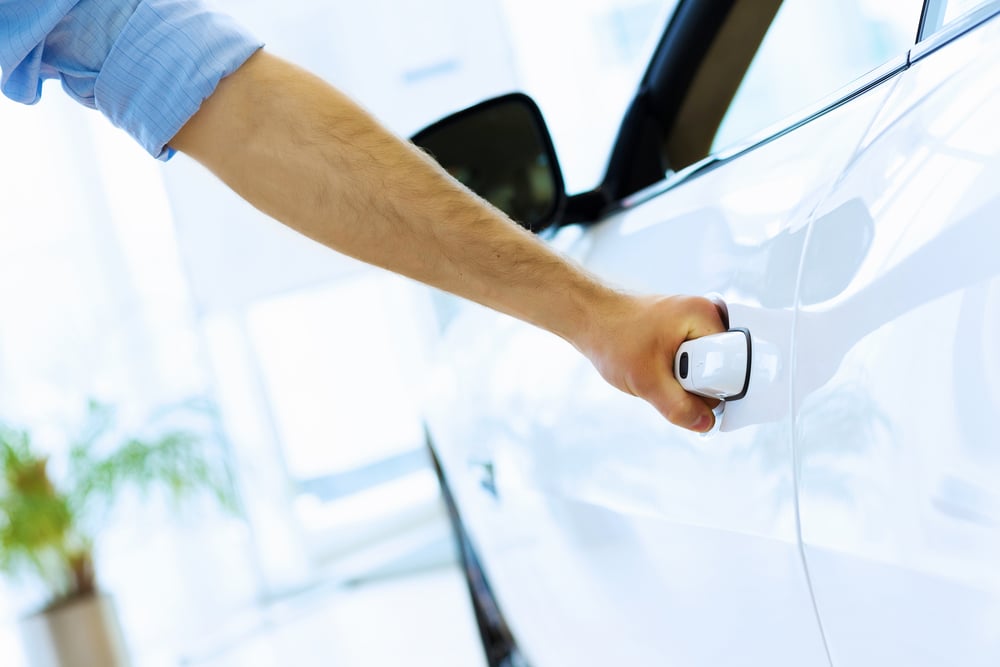 5. Make sure you are aware of the embarkation start & cut-off times
Your ship will always leave later than the cut-off time for the check-in, much the same as a flight.
However, most cruise lines will close the check-in on time, as there is a significant amount of work to be done in order to prepare the ship for departure.
Therefore late arrivals are generally not tolerated, and it is in your best interests to arrive at least half an hour before the check-in closes.
Most cruise passengers arrive in the port very early and end up in queues for hours. Our suggestion is to either show up very early, in order to maximise time onboard, or to try and show up slightly later, when the queues are not quite as long.
It is sometimes possible to bypass the queue all together by purchasing a priority boarding pass, check to see if it's available.
6. Don't smuggle contraband
The cruise lines' security scans all baggage (100%), as well as hand luggage, and anything that you may have left with the porters. Anything that is forbidden on the ship, should stay at home, ie alcohol, drugs, your favourite clothing iron, etc.
7. Pack a cruise carry on with your essentials
We always recommend that you bring a small carry-on with anything that is valuable to you; ie money, camera, medicines...
Think about what you may want to do once on board, especially prior to having had the opportunity to unpack.
It may be very hot, and thus worth packing certain items of clothing in your carry-on (eg a cap or a swimming costume), as exactly when you will get your luggage is an unknown.
Another tip is to make sure that you have your luggage tags pre-written and ready. I normally add them at the airport when I pick up my luggage or at home if I get to the cruise terminal by car.
We cover these essentials in our "cruise-carry on bag packing list" article.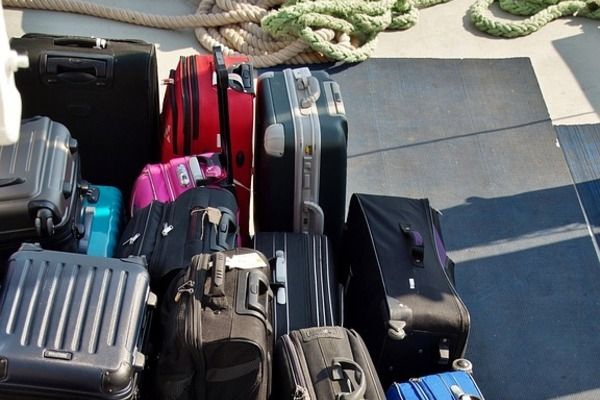 8. Avoid the buffet
We, at Hupla, always recommend avoiding the buffet on embarkation day, as it gets so crowded. Most ships will open one or more of the seated restaurants for lunch on embarkation day, and it is so much nicer to sit down, relax and be served, instead of pushing and shoving in queues and madness at the buffet!
9. What are the offers and deals on embarkation day
One of the things I always do on a cruise embarkation day is to take advantage of any offers specifically available. Most ships have great discounts on the first day, especially for some of the SPA treatments, wifi packages and drinks packages.
You might also find special offers in the shops, as well as lucky draws and raffles, as the aim is to try to encourage people to visit their stores.
10. Explore the ship and take pictures
A great way to start your holiday is to explore the ship and take lots of pictures whilst the ship is still pretty empty. Once the cruise is in full swing, it is difficult to take pictures on board without them being filled with fellow passengers.
A tip: memorize your cabin number before boarding, as you will need to remember it for the rest of your trip.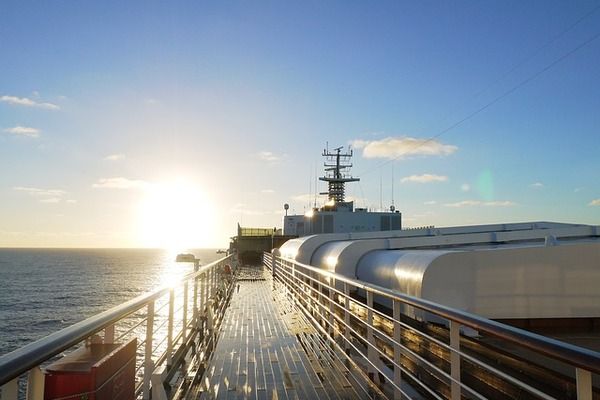 11. Check these 4 things when you get on board
check your cabin as soon as possible, make sure that everything is in working order, and that you familiarise yourself with its location. If there's anything you are not happy with pertaining to your cabin, alert your cabin steward or the reception, so that they can attend to it sooner rather than later.
check your dining arrangements, if you have a table booked in one of the main dining rooms, check that you are happy with its location as well as the allocated time.
Should you be unhappy, talk to the Maitre D whilst they still have time to remedy the seating arrangements. If you have not pre-booked speciality restaurants, do so as soon as possible, in order to ensure you secure the dates, times and restaurants that you would like.
check for upgrades, if the ship is not full, you might have an opportunity to upgrade. Some ships may have special offers on the day or complimentary upgrades for regular passengers.
if you are travelling with kids, make sure that you register your kids at the kids club as early as possible. Most kids clubs have the capacity to accommodate all the kids on board, but there have been exceptions, so best to check. This can also impact how you plan part of your trip, so it is best to familiarise yourself with the various activities as well as the opening and closing times of the club.
12. Go to the muster station when called
This is mandatory on your embarkation day. The ship cannot sail without having its passengers attending the drill.
Conclusion
Embarkation day is the day you arrive at the cruise terminal and embark on your vacation!
The first step in avoiding stress is to prepare for all of those things. There are 12 steps we recommend that will help make Embarkation Day a breeze - but take note, these tips are only useful if you're starting with a plan.
We can't wait to see how this list helps you have an amazing start to your next adventure on board your ship!
Originally published 11 February 2021, updated 02 June 2021