Do you know what is meant by guaranteed cabins on a cruise ship? This is one of those questions that people always ask when booking their cruise holidays.
The answer is easy: it means that the cruise line guarantees to book your cabin in your desired category, irrespective of whether one is available to sell or not.
The cruise line will then assign your "real" cabin closer to the sailing. It can be as close as a week before departure.
In this blog post, we will explore the definition of a guaranteed cabin and how it can affect your holiday experience.
What is a guaranteed cabin?
A guaranteed cabin on a cruise is a cabin that has been offered at a lower price by the cruise line, usually during a promotion or special.
This means that the fare and the category are guaranteed, but that the cruise line has not assigned a particular cabin number at the time of booking, leaving it to the cruise company to allocate closer to the time.
This also means that in the event that you cannot be accommodated in the category in which you have booked your cabin, you will be upgraded to a higher category of cabins at no extra cost.
People's holiday and travel plans can change or even be cancelled, so the cruise companies need to be careful in managing their inventory (the number of rooms that is available onboard for sale at any time).
The one thing a ship doesn't want to do in season is sail with any empty cabins because of last-minute cancellations. For this reason, they will over-sell a certain amount of guaranteed cabins in order to cover the future cancellations that are expected to happen.
Note: As a former revenue manager, I have opened and closed guaranteed cabins countless times - we never had any passenger stranded due to a lack of cabins available onboard the ship.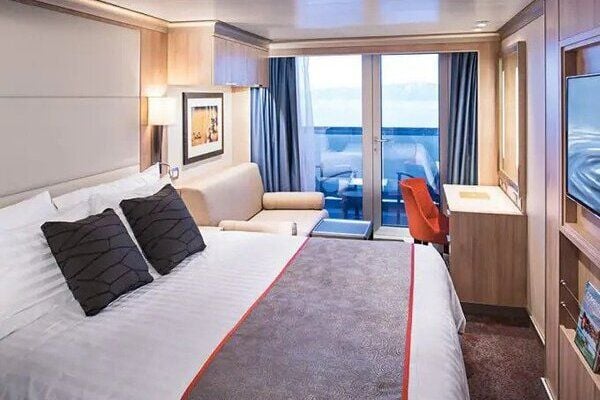 Balcony - Koningsdam
Should I book a guaranteed cabin on a cruise?
A guaranteed cabin on a cruise is one of the best options for people who are looking to save some money.
In the worst case, the ship will guarantee the category that you have booked your cabin in.
In the best scenario, they will upgrade you to a higher category.
So, booking a guaranteed stateroom is not a gamble. Passengers will get a cabin on the vessel, just not necessarily in the category you have booked. If you are lucky, you may get one in a higher category
Note: if you get an ocean view cabin on a guaranteed special, the probability that you will end up in an obstructed view stateroom is very high.
Are you likely to be upgraded when you book a guaranteed cabin?
A guaranteed cabin is not a guarantee of an upgrade. It's the cruise line's way to reassure you that if the category you booked is not available, they will give you an automatic upgrade to the next category.
However, many lines will open the lowest category as guaranteed cabins, so that they then have the liberty to allocate the passenger to any cabin category available. For example: inside cabins or outside cabins, in the lowest subcategory, will be opened as guaranteed cabins and then allocated to you, either in the category you booked or a higher cabin category within the specific subcategory.
But don't expect to book a guaranteed cabin in the inside category and then get upgraded to a balcony cabin or suite. You may be assigned an outside cabin or a much better inside cabin location.
Related Posts: How to Choose the Right Cruise Cabin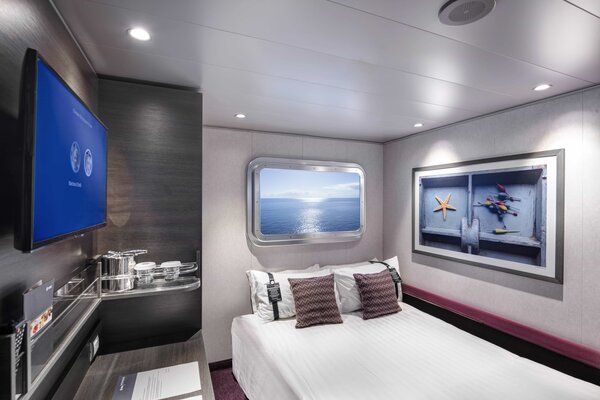 MSC Cruises Studio
When is a guaranteed cabin usually assigned?
A guaranteed cabin may be assigned a couple of weeks before the embarkation day.
It can be as early as the day after you have made the booking to as close as the morning of the departure. And anything in between.
It is important to remember that when taking a guaranteed cabin, the cruise line is under no obligation to assign you the stateroom at any time other than on the morning of sailing.
Most cruise lines will however assign the purchased stateroom or the upgraded cabin three to four weeks before the ship departs.
Which cruise lines offer guaranteed cabins?
All the major cruise lines offer the option to book a guaranteed cabin during specials or simply when they have no more available cabins on sale.
When a cruise line doesn't have any more cabins on sale, it doesn't mean they have sold all the cabins. Some staterooms might not have been paid in full or they may not even have a deposit allocated to them.
So based on probabilities and the knowledge of the revenue manager, the cruise company will open and close guaranteed cabins based on the status of the demand and the status of the payment of the bookings.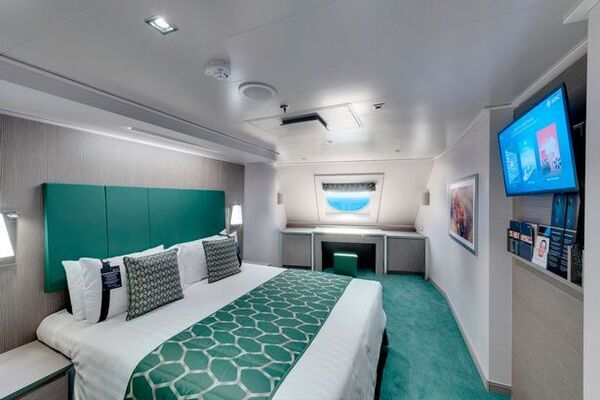 What are the drawbacks of booking a guaranteed cabin?
The main drawback of booking a guaranteed stateroom is that you are not booking an exact cabin, but you are guaranteed a cabin on a specific cruise within a specific category.
If you are looking to book a specific cabin within a specific location of the vessel, for example, your favourite cabin is an ocean view mid-ship cabin on deck 13, then booking a guaranteed cabin is not an option for you.
Rather, to avoid disappointment, don't book a guaranteed cabin - choose a cabin in the category and location that you are seeking.
Related Posts: How to choose your cruise Holiday
Should I book a guaranteed cabin to save money?
A guaranteed stateroom will always be cheaper than the cheapest cabin within the same category.
However, a guaranteed cabin may not be cheaper than the cheapest room on the ship at the time of booking.
Note: In the past, when I was working for a cruise line, I have added some balcony cabins and suites as guaranteed cabins, even though we had lots of inside and ocean view still available. I opened the balcony category as guaranteed, as we had a lot of balcony cabins that were not fully paid and we knew that most of those bookings would not materialise.
Combine the guaranteed stateroom with other perks
Not only will you get your room at a lower price, but you will have the same treatment as any other passenger.
This includes getting points for your loyalty status, benefiting from onboard credit or speciality dining credit, if you are allocated some.
Get all the benefits of the category
Guaranteed cabin is a great way to get access to the perks of a specific category without the additional price.
Some cruise lines will offer specials on cabin categories that entitle those staying in those categories to certain benefits.
Those benefits will then extend to anyone staying in a specific category even if you have bought it as a guaranteed cabin.
For example, on Celebrity Cruises, the Aqua Class offers unlimited access to the SPA, a private restaurant and other perks. If you book a balcony on a guarantee special, you might end up in an Aqua Class Balcony and benefit from all those perks.
PROS AND CONS
Benefits of booking a Guaranteed Cabin
Discount - the cabins

are anywhere from 10% to 30% cheaper than a normal cruise fare.
Possible upgrade - you might get an upgrade from the guaranteed category to a higher category.
Getting a cabin - you will enjoy your next cruise and you will get on board your ship to enjoy your vacation.
However, don't assume it is all roses. There are a few things to think about when considering booking a guaranteed cabin.
Disadvantages of a guaranteed stateroom
L

ocation - you will not know where your stateroom is located until it is assigned by the cruise line. If you are booking more than one cabin, they may well end up on different decks.

C

hoice - the cruise company will decide the deck, the location and the category. When you book a guaranteed stateroom you leave the room decision to the cruise line.

A

ssignment - for those passengers that like to plan and know everything about their cruises in advance, this is not for you. The liner will assign the room close to departure.
Guaranteed cabins are not for everyone
While they are lots of benefits to booking a stateroom on a guaranteed special, it is not for everyone.
If you want to choose the exact location of your room, whether on a specific deck or a particular area of the cruise ship, booking a guaranteed stateroom is not for you.
This comes into play especially if you want to book your room next to an elevator or a specific venue of the ship.
You can not ask the cruise line for any "favour" or specific location on the ship, when you book one of those guaranteed cabins.
Related: The latest cruise news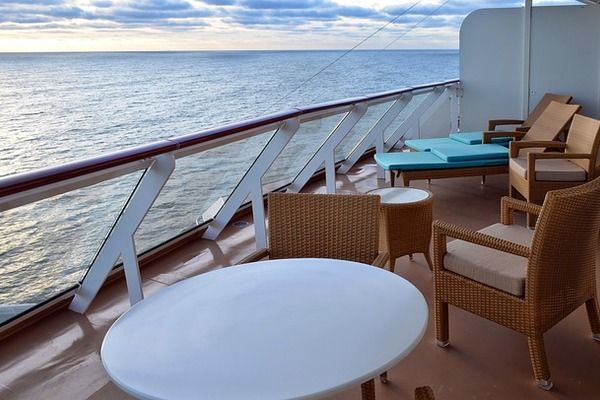 Conclusion
A guaranteed cabin is booked without a specific allocation for that particular cabin.
When booking a guaranteed inside you will be ensured you receive a cruise cabin in that category or higher.
Guaranteed cabins are normally booked by the cruise line for two reasons: promotion and the opportunity for the revenue manager to allocate the cabin number closer to the time and fill the empty cabins.
Originally published 10 May 2021, updated 10 May 2021